What is PRTG Network Monitor?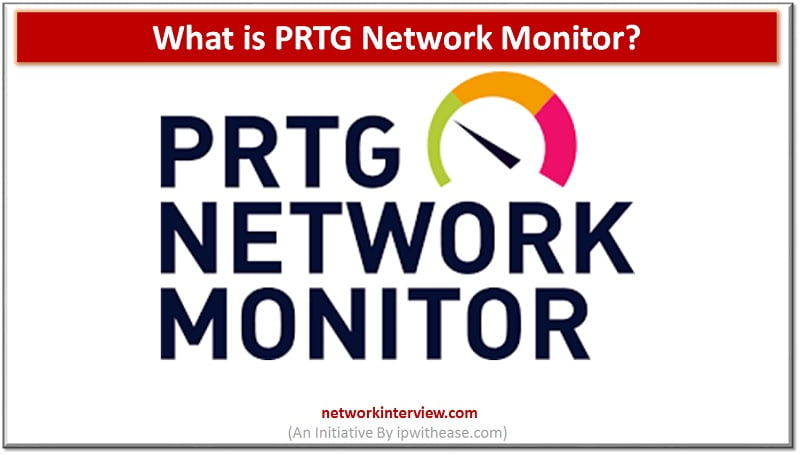 Introduction to PRTG Network Monitor
Infrastructure monitoring and management is one of the most essential activity in IT operations. One such famous and widely preferred Networking monitoring tool is PRTG. PRTG is defined as "Paessler Router Traffic Grapher". It is an agentless network monitoring software created from the company named Paessler AG. The initial version was released in 2003 and the main abilities were to monitor and classify system conditions such as, bandwidth utilization or uptime. PRTG also collects statistics from hosts such as, switches, routers and servers.
This software tool was firstly created for Windows operating systems using the Delphi programming language. It has a web-based interface and helps to manage medium or large infrastructures. PRTG's auto-discovery ability of devices and auto-configuration is simply stupendous. It can poll devices via protocol of choice including SNMP, WMI, packet sniffing, Net flow, jflow, sflow, or even IPFIX.
Specifications of PRTG Network Monitor
Many System Administrators have been using PRTG solution since 2003 due to the following characteristics and services it provides to their organizations –
Alert Flexibility: The main advanced technology feature in this software is the fact that it contains more than 10 Built-In features such as Playing Alarm Audio Files, Email Push Notifications, HTTP Request Triggering. It also contains Sending SMS and runs .exe Files. In this way, the user stays up to date even when using mobile device(s). This software also supports custom notifications using the embedded PRTG API.
Multiple Interfaces: PRTG Network Monitor software is designed for users with multiple interfaces such as AJAX Web, Desktop APP (Windows) and Mobile APP (IOS, Android). The AJAX web interface provides the configuration of devices and sensors, administration of the whole system and management for each user. The Desktop application is an alternative method for the user to connect to the PRTG main server for setup configuration, status monitoring and network optimization. Further, the Mobile APP which can be downloaded free from Play Store and App Store, offers monitoring of data on the go and buffet of configuration options.
Cluster Failover:  Another very sophisticated specification of PRTG Network Monitor software is the "Failover Monitoring Tolerance". It is included in every on-premise license and provides automatic failover handling. To be more specific, if the cluster is down, automatically the system assigns to another node to take over all the services, including the notifications. Another very useful specification of this software, is the multiple point monitoring, allowing the user can compare response times from different network locations such as (LAN, VPN, WAN).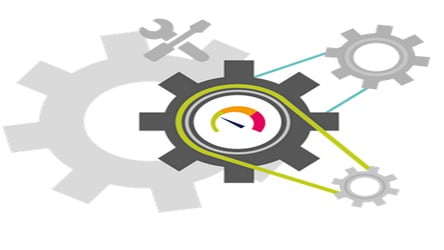 Maps and Dashboards:  Another highly admired function of PRTG is the ability of network visualization using real time maps.  These maps types don't only show devices and connections, but also provide information about their status. PRTG also offers an embedded Map Editor function, where the user with "Drag and Drop" techniques can integrate all the monitored components into a clear network map. PRTG also offers advanced sharing options, by assigning a unique URL to every single Map. This allows every user to access a specific Map remotely, by enabling the "Public Access" option in the software.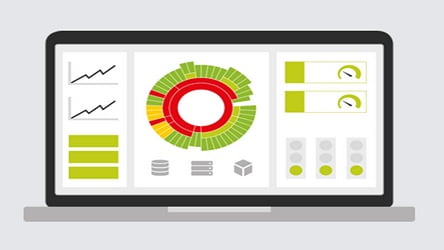 Distributed Monitoring:

A very commonly used service that PRTG

provides, is the ability to monitor several networks in different locations, including different types in an organisation such as (DMZ, LAN) with PRTG Remote Probes. This kind of Probes also help to monitor user's LAN with the hosted version of PRTG. Another ability is the overview estimation in a single PRTG core installation. The user can use unlimited remote probes to distribute monitoring load and increase the quality of service (QoS).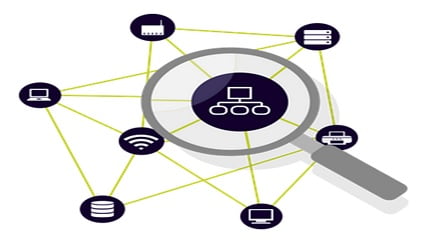 In-Depth Reporting:

Another very handy capability of using PRTG Network Monitor Software, is the extraction of useful information such as numbers, statistics, and graphs of the specific network or configuration. These valuable information can be exported in various file formats such as XML, PDF, HTML or CSV. The users can run various reports on demand or schedule them on daily, weekly and monthly basis.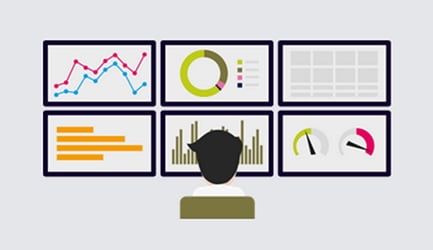 Conclusion on PRTG Network Monitor
Based on the above shared aspects of PRTG, we can now safely summaries that PRTG is a great and affordable network monitoring tool with a very sophisticated feature set of functions. Its interface is modern and free from all the bugs.
PRTG does not contain inventory enrichment services. This implies that PRTG is not suitable for a central building block. Like any monitoring tool, the user will have to tune it to his/her needs.
A caveat worth mention is that if a security systems is in place, be careful. Because PRTG Network Monitor probes a lot of ports, different accounts and certificates. Several organizations with strict security policies may have concern with allowing so many ports to be allowed into the secured and business critical application environment. Nonetheless, such tradeoff are imperative to make full use of PRTG network monitoring solution.
Continue Reading:
Network Troubleshooting Using Traceroutes