What is Oracle Partner Network?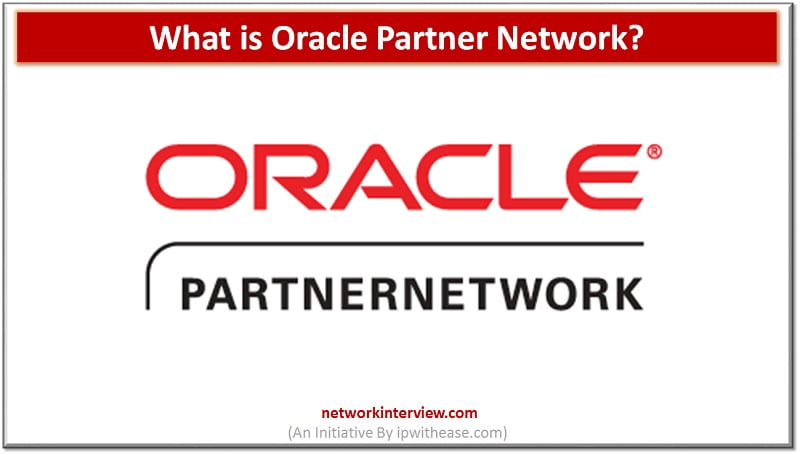 If you are an uprising individual Developer or Software company start-ups, you must have heard about the Oracle Partner Network. Are you new to this revolution? Wondering what is Oracle Partner Network? Here is the complete guide to the Oracle Partner Network and the reason why you should choose it.
What is Oracle?
Most of you know about Oracle Corporation. However, for better understanding, here is a simple brief of it.
Oracle is a computer technology company that provides database management solutions by selling database software, enterprise software, and cloud engineered systems. It is the second-largest revenue-earning computer Software Company in the world.
Oracle services cover database, Middleware, Business applications, Enterprise management tools, development software, Etc… Other than these, they also provide hardware and cloud services.
What is Oracle Partner Network?
Oracle Partner Network is a program managed by Oracle Corporation that provides collaborative opportunities to individual developers, software vendors, resellers, and start-ups. Oracle Partner Network, which is shortly known as OPN. It provides various resources and tools to the customers as a Channel- Partner program.
By becoming an OPN member, you will get access to various certifications, incentives, and discounts. Modern Oracle Partner network is moved to a cloud platform by unlocking many features and benefits to the Partners.
In short, Oracle Partner Network is a program where you can resell or use the existing oracle software to develop and demonstrate your application.
Five Partner level – Requirements and Benefits
Oracle Partner network follows a membership structure with five different levels. The requisites, benefits, and features differ based on your membership level. Here are the five membership tiers and their benefits.
1. Remarketer
It is the base level Partner program where you get the right to sell any oracle software available in Oracle 1 click ordering program. You can also resell some Oracle Database appliances.
It is the best Partner level for the beginners, there is no basic requirements or membership fee for the Remarketer level. You can easily join the Remarketer Partner program with your mail.
2.Silver Member
To become an Oracle Silver member you should pay an annual membership fee of 500 USD. At this level, you can access different tools that are not available at the remarketer level. Here are some benefits of the Silver Partner –
Access to restricted knowledge base and learning content
Eligible to attend partner only meeting.
You can avail yourself for discounts on Oracle University products, services, logos, and other sales kits.
You make a deal or resale on the Oracle Open Market, access to referrals, training, certifications, and discounted ad programs.
3.Gold Member
A Gold Partner member should pay 2,995 USD as an annual membership fee. He gets full right to sell the whole Oracle Portfolio (all the software, applications, and tools available).  It also comes with the following benefits
The partner is eligible to free assessment and exams on Oracle.com.
He can conduct partner-led events and publish them.
You can access the internal licensed programs with a discount.
 4.Platinum Member
As a platinum partner, you're required to pay an annual membership fee of 9.995 USD. But that's not enough; you should fulfill any one of the two requirements. You should qualify for Oracle validated integrations, Exastack Optimization designations, or a combination of five Exastack Ready which is optimized according to Oracle.
A Platinum member enjoys all the benefits of three previous plans. With that, the following benefits are also enjoyed:
Eligible to become an oracle designated consultant.
Eligible to participate in Oracle partner Advisory Board and the chance to get featured in oracle.com
He will get access to Advanced Customer Support, internal website, and Co-marketing contact lists.
He is eligible to avail of marketing development funds and discounted advertise.
5.Diamond Partner
As premium or high-level Partner membership the requirements and rewards large for the Diamond partner.  One must have an average annual revenue of 100 million USD, which a minimum of 25 million should cover the software license and cloud services revenue. He must fulfill the 30 qualifying specifications of the oracle.  The annual membership fee accounts for 9.995 USD. Other than the above requirements he should have a completed business plan and three designated business managers.
Diamond Partner has all the benefits of the platinum member with a large ratio. He receives full access to the Global Oracle Partner and Alliance program. He will be given priority in the allocation of the annual Marketing Development Fund (MDF).
You can select the best membership plan according to your requirements and qualifications. However, be aware of the limitations of each plan, over usage or access will lead to complications and increase your cost and budget.
Continue Reading: