Top 10 Cloud Computing Tools 2022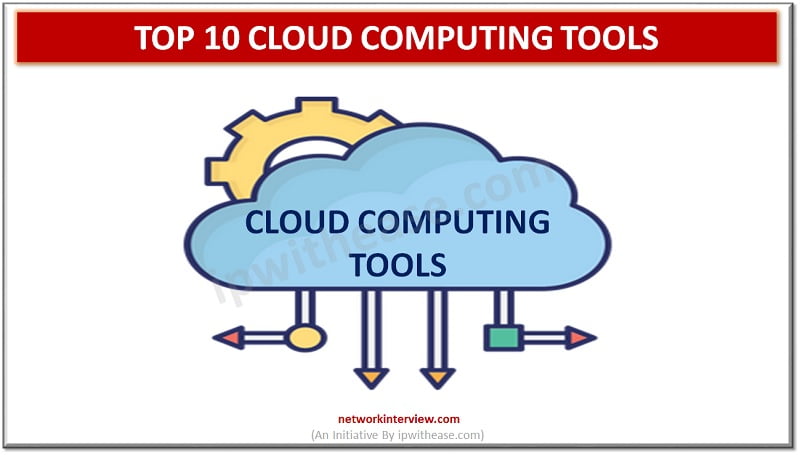 Introduction to Cloud Computing
There is no doubt that cloud computing is one of the most successful and significant technical inventions of the 21st century. Now the market has tons of cloud Computing Software to help Enterprises to make their Cloud management simple and easy. 
Are you wondering which one should you choose? Don't worry, Here in this article you will get to know about the top 10 Cloud computing tools  you should have. 
List of Top Cloud Computing Tools
Okay without further ado let's get started. 
1.Cloudability 
It is one of the best financial management software available in the market, that notifies you of the opportunities to lower your cloud computing costs. It's available under two plans Pro and Enterprise.
It gives alerts and guidance based on the budget.
Features:
It has major features like –
Budget Tracking,

API Integration,

Real-time Sync, etc…
It is reported that the company monitors more than $250 million cloud costs. 
2.Cloudyn
Cloudyn helps the business or enterprise from over-usage of the Amazon cloud resources. It checks the whole cloud structure and gives suggestions to get rid of the unsuccessful things. It provides various data to the users. 
Functions:
It has the following functions:
Intuitive dashboards,

Overall cost analysis,

Resource Cost Analysis, etc…
Though it is currently focused on the Amazon cloud, it is stated that the company will soon start to work on other clouds like Rackspace, Microsoft Azure, and GoGrid. 
3.Netdata. cloud
It is a next-generation observability platform that gives real-time insights and instantly diagnoses the anomalies in your infrastructure. It is free and open-source software that can work with all types of physical and virtual machines. 
Features:
It comes with the following features –
Event monitoring and performance metrics,

Auto-detects,

a custom database engine
On the downside, it's not available in mobile applications. 
4.Informatica
It is a cloud data integration software developer that has been in the market for a long time. Its latest Cloud spring product comes in a full suit that consists of data security, IT data Integration, and hybrid cloud deployments. 
It is one of the most famous and widely used cloud computing tools by the organization for ETL purposes. 
5.AtomSphere
AtomSphere is the cloud computing tool produced by Dell Boomi. It is the best choice for organizations that want to integrate more than one cloud-based application. It is reported that AtomSphere is handling more than 1 million integration processes per day. 
Features:
It contains features like:
a drag and drop option,

high scalability, and

the availability of a broad set of connectors to integrate platforms. 
6.CloudHub 
It is also the cloud integration services software developed by MuleSoft. 
As an Open source technology, it gives quick and reliable application integration. And it is reported that CloudHub is currently serving more than a billion customers per day. 
Features:
The major features are:
Scalable Interface,

Data mapping,

One-click Application Deployment,

Visual Data Transformation, etc… 
7.Enstratius
Enstratius is a cloud infrastructure management tool developed by a company of the same name.
Functions:
Their functions include-
self-service provisioning,

customizable role-based access controls, etc… 
It also supports the integration with management tools such as Chef and Puppet across different types of clouds. 
8.Chef
It is a Cloud configuration management software developed by Opscode under the Apache License(which is open source). With the hosted Chef and Private Chef cloud system, you can easily administer all the problems automatically and cut down all manual and repetitive operations. 
Features:
It comes with features like
Backup and recovery,

Test deployment reliability, etc… 
9.RightScale
RightScale cloud management software is the first one to introduce cross-platform cloud management. It allows organizations to deploy and manage applications across public, private, and hybrid clouds. 
Features:
Its major features are –
multi-cloud platform,

high scalability,

controllability and reporting,

budgeting, and auditing with a clear view. 
10.Puppet 
Last but not least, Puppet is also an Open source of Cloud Configuration Management Software that easily automates repetitive works. Its new features allow the admin
to respond to the request graphically and

support third-party authentication.
Puppets customers include 24/7 Real Media, Harvard, Google, etc… 
Conclusion:
The article summarizes the list of best cloud computing tools. However, the sequence may vary based on your goals and needs. If you have different thoughts or questions please share them in the comment section below. 
Continue Reading: