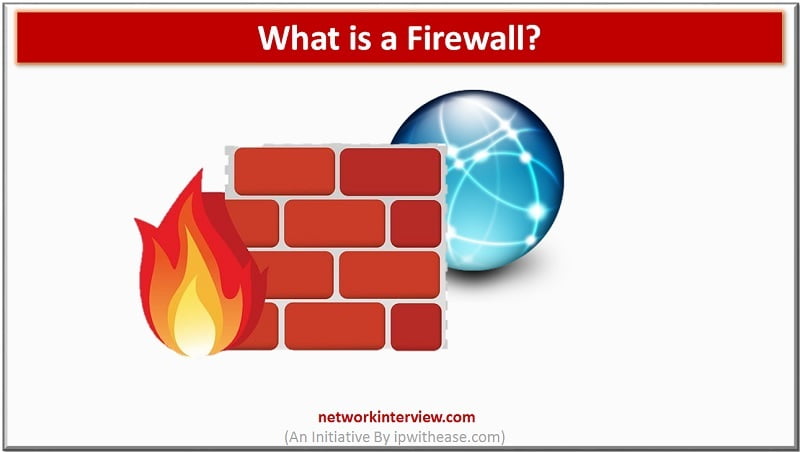 Firewalls are computer software programs that hinder illegitimate access to or from a personal network. They are used to improve security in a system of computers connected to a similar interface, including the Internet and LAN. Thus, they are a crucial part of the security system of any computer network. Firewalls use a code to inspect each data obtained at either side of the wall and to separate a computer from the internet. Generally, the firewall determines which information is to be blocked or allowed access. They further improve security by enabling smooth control over which computer processes and functions have the right to use networking resources.
How does it work?
There are several types of firewalls, each classified based on its method of function. They include
packet filtering
circuit-level gateways
stateful inspection
proxy
next generation.
The packet filtering is the oldest types of firewalls. This type of Firewall functions by constructing a checkpoint at a traffic router where the examination of data is conducted based on origination and destination, source IP address, port number, packet type as well as other ground level information. The circuit level gateway functions using a transmission control protocol (TCP) to deny or approve traffic. They are incredibly inefficient since they evaluate only the source of the packet and not the packet itself. Thus they leave space for malware and attacks.
The stateful inspection combines both TCP technology and packet inspection. It is very efficient compared to the mentioned two. However, it consumes too much computing resources and slows down the transfer of authorized packets. The proxy operates by first connecting to the source of the traffic to examine arriving data instead of allowing traffic to connect directly. It is similar to the stateful in that it also combines TCP technology and packet inspection. However, this type conducts a further examination of the packet content. Unfortunately, it creates considerable slowdown attributed to the transfer process. The next generation firewalls have not been clearly categorized but are said to comprise of other technologies including intrusion prevention frameworks that automatically terminate attacks against a network.
Importance of a Firewall
The firewall is the first line of defense in protecting personal information. They are professionally designed to safeguard network traffic and hence do not identify the sources of data. Other benefits of firewalls include recording and reporting on events, validating access, and acting as intermediaries. Despite how sophisticated firewalls may seem, they are easy to set up and run.