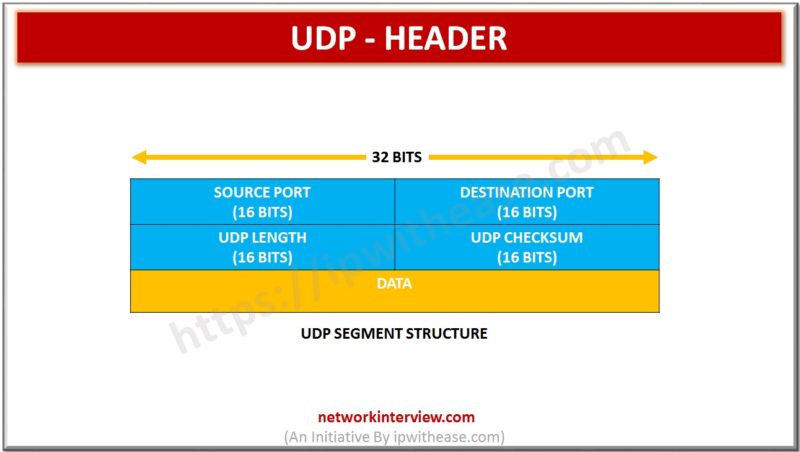 UDP HEADER
It consists of four fields each of 2 bytes in length –
Source Port(16 bits) –
This field identifies the sender's port. Cleared to zero if not used.
Destination Port(16 bits) –
This field identifies the receiver's port.
Length(16 bits) –
The length in bytes of the UDP header and the encapsulated data. The minimum value for this field is 8.
Checksum(16 bits) –
The checksum field may be used for error-checking of the header and data. This field is optional in IPv4, and mandatory in IPv6. The field carries all-zeros if unused. Needed with zero bytes at the end to make a multiple of two bytes. If the checksum is cleared to zero, then checksum is disabled. If the computed checksum is zero, then this field must be set to 0xFFFF.
Continue Reading: