Top 10 Cloud Monitoring Tools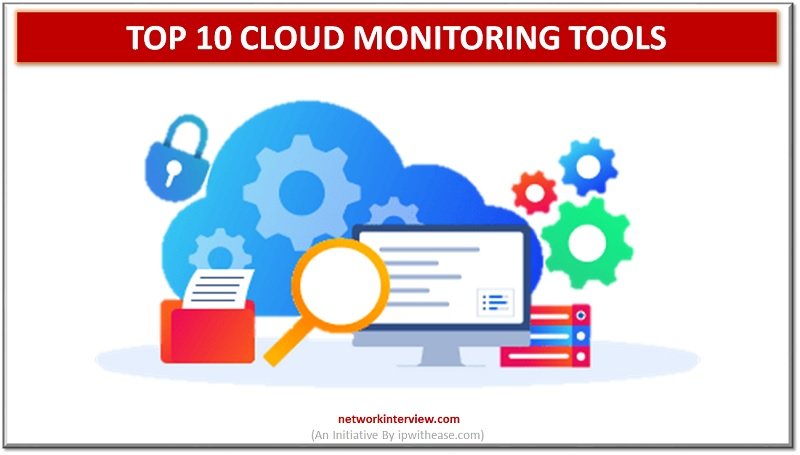 Introduction to Cloud Monitoring
As Cloud services and technology go into rapid development, many new cloud solutions are innovated. It is important to keep in check every aspect of your system when you are providing cloud services to your customers. 
Are you looking for the best cloud monitoring tools or solutions for your cloud infrastructure? Then you are in the right place. Okay without further ado let's get into the list.
List of Cloud Monitoring Tools
1. Sematext Cloud 
It is a full-stack cloud monitoring solution that gives in-depth visibility and control over your IT infrastructure. It is easily customizable with the infrastructure metrics like common databases, servers, containers, etc…
As for pricing, there are different plans for each solution. And they are super flexible and cost-efficient. 
The main features of the Sematext cloud are – 
API

dashboard

Data Import/Export

Data Security

Data Visualization

Endpoint Management

Network Monitoring etc…
2.Datadog 
Datadog is a SaaS monitoring solution for monitoring your cloud infrastructure, applications, and also serverless features. The major advantage of this platform is that it gives a full observability solution with metrics, logs, security, real user, etc… It gives annual billing and demand billing options. 
The main features are- 
CPU Monitoring

Capacity Analytics

Commenting/Notes

Data Migration

Data Visualization

Debugging

Demand Monitoring

Dependency Tracking etc…
3.Netdata. cloud
It is a next-generation observability platform that gives real-time insights and instantly diagnoses the anomalies in your infrastructure. It is free and open-source software that can work with all types of physical and virtual machines. One downside is that it is not available in mobile applications. 
It comes with the following features – 
Event monitoring 

performance metrics, 

Auto-detects, 

a custom database engine etc…
4.New Relic 
It is a cloud monitoring solution with rich dashboarding support, real user monitoring which gives top to bottom visibility. It has an Error analytics tool that detects issues possible solutions. But the problem is they don't use a single pricing plan for all features. Thus if you don't have a flexible budget then New Relic can is not your choice. 
It has the following features – 
Resource Management

Uptime Reporting

Performance Analysis

Performance Management

Performance Metrics
5.Sumo Logic 
This is a cloud monitoring solution in the form of Software as a Service, it lays a strong focus on working logs. Its field extraction enables the rule-based extraction of unstructured data. It is user-friendly to both experienced and new users. 
Some of its features are – 
Drag & Drop

Log Analysis

Log Collection

Log Management

Threat Intelligence

Threshold Alerts
6.Site 24x 7
Site 24×7 is a SaaS-based unified cloud monitoring for DevOps and IT operation in both small and large organizations. It is an all-in-one solution that works on Desktop, Windows, Linux, and mobile devices. 
The main key features of the Site 24×7 are – 
API

Access Controls/Permissions

Activity Dashboard Availability Testing

Bandwidth Monitoring, etc…
7.Auvik
It is a cloud monitoring service best for mapping out networks and gives an overall view of your network. It also automates configuration, backup, and recovery. It offers two pricing plans essential and performance. 
The important features are – 
Bandwidth Monitoring

Bandwidth Troubleshooting

Change Management 

Data Import/Export

Data Mapping
8.Amazon CloudWatch 
Though it is primarily aimed at the customers using Amazon Cloud Services (AWS) you can use it for monitoring cloud resources usage, infrastructures of your cloud. It gives insight into overall health and performance. 
The major features are – 
Requirements-Based Testing

Resource Management

Troubleshooting Reports

Unicode Compliance

Uptime Reporting
9.Google Operations 
It is formerly called Stackdriver, it is also suit designed for the Google Cloud platform infrastructure resource usage and application performance monitoring. But it also supports the other cloud providers. The pricing is similar to Amazon Cloud. 
Some of its features are – 
Data Connectors

Data Dictionary Management

Load Balancing

Log Access

Metadata Management

Monitoring
10.PagerDuty 
This cloud monitoring tool gives large customization opportunities and integration with other services like HipChat and Slack. And comes with a free trial. It also has a mobile app. 
Important features are – 
Inventory Management

Issue Management

Mail Server Monitoring

Maintenance Scheduling

Role-Based Permissions

Root Cause Analysis
Conclusion
You can select anyone on this list as per requirements as they all are best. If you have used their services please share your thoughts in the comment section below. 
Continue Reading: