Why choose Digital Marketing as a Career in 2023?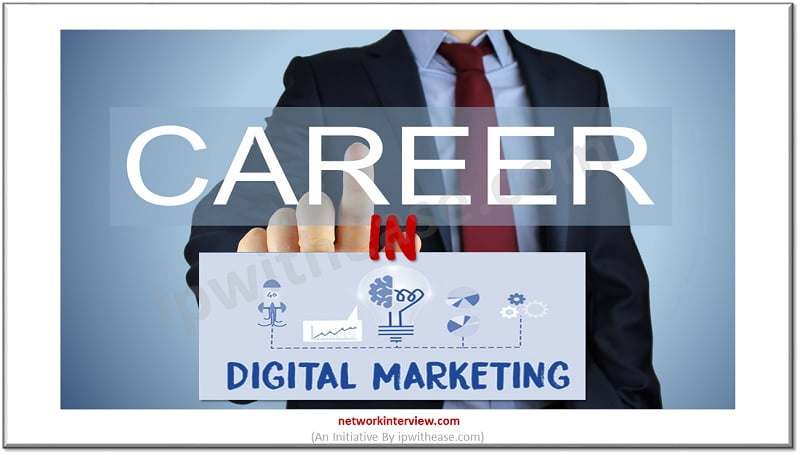 Are you considering a Digital Marketing career?
Digital marketing jobs are some of the most rewarding ones out there. In fact, many digital marketers love their careers. They think doing professional marketing offers great job opportunities. Even better, there are many types of digital marketing. This allows the field to appeal to a wide range of people.
But before you make your decision, you need to know some of the specific benefits of digital marketing. We'll get into them below. Keep reading to learn more about why this career might be right for you!
Everyone Needs a Marketer
One of the key advantages of becoming a digital marketer is that every company needs marketing. As such, a digital marketing career makes you highly employable.
It also means you could work in a wide variety of industries. Other professionals have to stay at companies that work within their chosen field. Yet, digital marketers don't have to work at digital marketing agencies. Instead, they can work on the marketing teams at big corporations, small startups, and even non-profits.
So, if you're torn between working in digital marketing and working in another industry, you might not have to choose. Instead, get trained in digital marketing. Then, see if any companies in that industry are looking for a digital marketer!
You Get to Be Creative
A digital marketing career allows you to show off your creative skills in a way that few other fields do. Marketing teams and blogger outreach services value high levels of innovation. They look for people who can turn the company's messages into engaging material.
They're not looking for just one type of creativity, either. In fact, digital marketing teams often include content writers, video creators, social media specialists, website developers, and graphic designers.
Content Writers
Content writers are often the backbone of professional website content. They compose engaging blog posts and other web content for companies.
Often, they're trained in search engine optimization (SEO). SEO consists of a series of techniques marketers use to help web pages appear near the top of search engine results. Usually, the writers use relevant keywords and links in their content to help the pages get closer to the top.
Need help with SEO? Get an SEO audit tool.
Content writers can write about a wide variety of topics. If they work for a specific company, they'll compose articles related to the industry the business is in. They need to stay abreast of developments in the field so they can write up-to-date content. In addition, their work provides essential information on different topics related to the industry.
Video Creators
Videos are one of the most effective marketing tools. Research shows that videos perform better on social media than any other type of marketing.
So, many companies focus on creating brief, engaging videos. If you work on a video creation team, you'll plan out video content and then produce and edit the film.
Social Media Specialists
Social media accounts help businesses engage their clients and create advertising campaigns. As such, companies need social media experts to help them run the accounts and boost engagement.
To make the most out of social media accounts, specialists create regular, scheduled posts. These can include information about sales, links to articles, and anything else that can drive engagement.
Social media teams also create advertising campaigns. Using social media ad-building tools, they create ads that get pushed to the platforms' users.
Website Developers
Website developers help companies create their websites and keep them running well.
When you work as a website developer, you'll learn coding skills. You'll learn to work with companies and implement their ideas into working, easy-to-navigate sites. In addition, you'll get to help them continue to improve their sites as time goes on.
Website developers can work as contractors, on digital marketing teams, or as full-time employees at a company.
Graphic Designers
Graphic designers work on images for companies. They're experts at creating graphics that catch the attention of potential clients.
Sometimes, these images contain photos, but others have digitally-designed elements. As such, graphic designers need to have proficiency in programs such as InDesign.
Make a Difference
If you want to use your career to make a difference, you should consider one of the digital marketing jobs.
A digital marketing career can have a high degree of impact. After all, businesses use digital marketing to reach the goals of the company. Without digital marketing, they won't have the ability to grow.
So, if you become a digital marketer, you'll end up helping organizations reach their goals. As such, becoming a digital marketer can be very rewarding.
Do Something Different Every Day
Digital marketing is far from a monotonous career. In fact, you'll likely have something different to work on every day!
So, if you prefer a career that keeps you engaged and on your toes, digital marketing is the perfect career for you.
Develop Your Portfolio
People who are in creative careers often need portfolios in order to advance in their careers. If you get digital marketing jobs, you'll have the opportunity to add your best work to your portfolio.
Then, you'll have the ability to share your portfolio with future employers!
Get Started on Your Digital Marketing Career
If this article has convinced you to pursue a digital marketing career, you should take a look at your education options.
People who are in digital marketing usually need a bachelor's degree. Employers look for degrees in communication, English, journalism, or media. Some also accept experience in place of education.
Continue Reading:
How to make career in Cloud Computing?