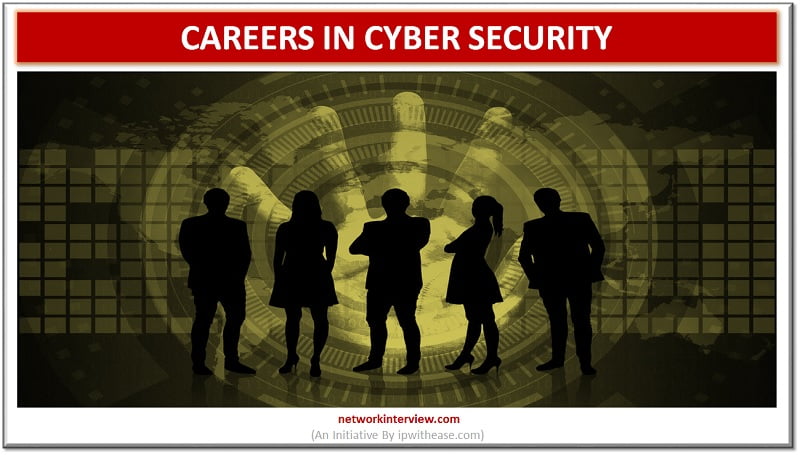 Have you ever wanted to make a career in Cyber security after seeing those hacking movies? So you want to know what are the career opportunities in Cyber Security and what are skills required for it? 
If you have answered the yes to the above questions you are in the right place today in this article you will get to know about the career opportunities in Cyber security. 
But before getting into that let's see what is cyber security means – 
What is Cyber Security? 
The word Cyber denotes anything that is in relationship with, computer, internet, or information technology. Cyber Security covers the techniques, methods, rules, processes that should be adopted to secure a computer, or device that is connected to the internet from any possible loss of information. 
In short, Cyber security deals with the techniques and methods to deal with cyber attacks. Cyber attacks are done through an existing vulnerability in the system to attain or access or take control of any sensitive information of the system
Skills and Knowledge Requirements: 
As is well known, to have a career in cyber security you should have a college degree in computer or programming-related subjects and a clear understanding of the concepts. But other than that you should have the following skills to have a career in cybersecurity – 
Problem Solver – The cybersecurity and data security world is full of problems so you should be a problem solver. You should be able to think clearly in critical situations and be an instant responder.
Quick Learner – Everyone makes mistakes but you should be a person who learns quickly from the mistakes. You should be curious to know about the new technologies and new vulnerabilities you face with them.
Career in Cyber Security:
If you are a person with the above-listed skills and knowledge, then here are the jobs you can consider in the Cyber Security – 
1. Security Architect 
As a security architect, you will be the person who designs the security system of the company's systems or network. You must think like a hacker and anticipate the moves and create robust security infrastructure for the company. 
Since it is a senior-level mere knowledge is not enough you should have years of experience in Network Security and software development. A master's degree certification might give a further edge to your career. 
2.Security Consultant 
If you like to work solo, then you can become a security consultant. The roles and responsibilities are the same, the difference is a Security Architect works for an organization, whereas the Security consultant gives security advice for the third-party organization. 
You will analyze the infrastructure and give you technical advice to protect the data of your clients. However, you should build your name or brand to have many clients as a security consultant. And the pay differs based on the client's business size and numbers. 
3.Security Officer
It is an executive-level position. They are also known as Chief Information Officer or Security Director in some organizations. As a security director, you are responsible for maintaining the safety and security of organizations' assets. 
However the role of security director expands out of the computer, also he is responsible for forming the security protocols and policies among the member and training. In short, he gives assent for every security plan a Security Architect or Security consultant submits. 
4.Penetration Tester 
This is the dream job shown in films. If you are a hacker (White Hat or Ethical) then there is a great chance for you to become a Penetration Tester. This job doesn't cover security planning and designing; you will just check for vulnerabilities and intrusion. 
Penetration Tester you various types of tools to test the web application, software, or particular product. And give the security report to the Security Officer or Architect. He is the first one to find and fight with attacks. 
5.Security Administrator
It is an entry-level position, here you don't do anything organization level. You will follow the order of the Security architect or the advice of a security consultant and administrate or manage the security process and protocols of the organizations. 
This is where you should start if you want to create a career in Cyber Security and after the experience, you can move up on the list.
Final Words
The job titles only cover only a few popular Cyber Security job Streams there are different types of Security positions based on the nature of the organizations. However, they all share the same responsibilities from the above jobs. 
If you have any more questions please leave them in the comment section below. 
Continue Reading:
How to make career in Cloud Computing?
What is future of Network Engineers?