The Most Common Cyber Security Issues in the Healthcare Industry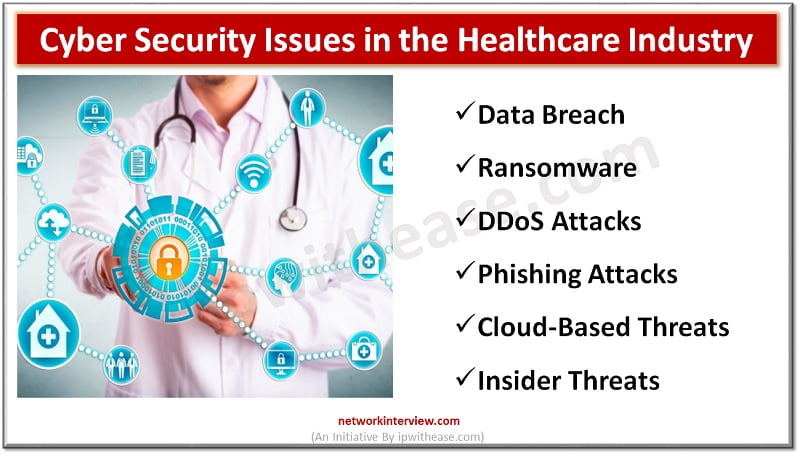 Technological advances have changed the dynamics of the healthcare industry. Today, hospitals and clinics prefer using electronic health records (EHR), practice management, billing and patient engagement software to make business processes a breeze. But this technological era has given birth to some cybersecurity challenges too. Thus it creates a requirement of a strong cybersecurity in healthcare industry. We have highlighted the same challenges in this article.
Cybersecurity Challenges in the Healthcare Industry
To implement cybersecurity in healthcare industry is not as easy you may think. The healthcare industry continuously faces the brunt of cyber threats. If you want to protect your healthcare organization from such cybersecurity threats, it's vital for you to know about them. Let us briefly understand each one.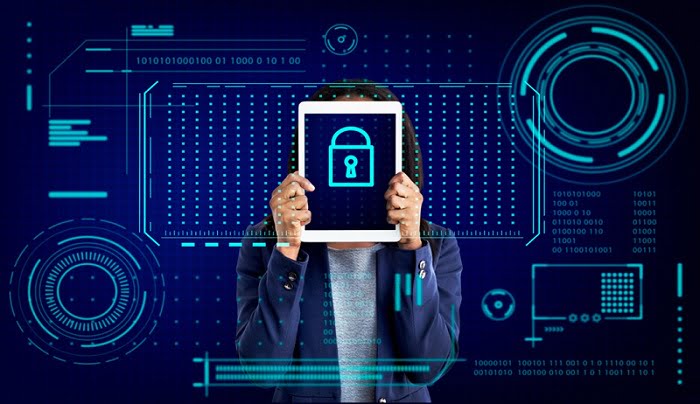 Data Breach
The healthcare industry continues to be a victim of data breaches. Personal health information (PHI) is like a dessert for hackers. They can access your patients' data like credit card details, social security numbers, contact information and test results. With such details in their hands, they can easily file insurance claims, purchase medications and obtain loans under false identities.
Under the Health Insurance and Portability Act (HIPAA), medical organizations should adopt data security measures to protect patient information. But due to a lack of IT resources, sometimes it becomes impossible for medical companies to follow security protocols. They spend time on patient care rather than investing in secure computer systems.
Ransomware
The hacker simply infects your systems with trojans or viruses and encrypts data, making it impossible for you to access it. And the only way to gain access is to pay the hacker via a difficult-to-trace method like Bitcoin or wire transfer. Even after regaining access, you can't be sure whether or not the hacker has a duplicate copy of patient details.
According to a data security report, 82% of ransomware incidents were reported last year. Just opening an external attachment sent from a suspicious email address can cause lethal consequences. These are associated with ransomware attacks. That's why it's important to train your staff on data security measures.
When healthcare providers are affected by ransom attacks, it negatively impacts their operational workflows. In situations like this, backup strategies come to your rescue. It helps you access data and doesn't affect patients' healthcare journey.
Distributed Denial of Service Attacks
Hackers attempt to flood your website traffic with DDoS attacks. These threats slow down your network and make it in operational. Cybercriminals pair such attacks with ransomware to increase the healthcare provider's downtime period. They can also use multiple botnets to disrupt your website's functionality. Because the system lags, it becomes difficult for medical providers to fill prescriptions, generate superbills, verify insurance coverage, conduct virtual visits and monitor vitals.
Phishing Attacks
The most common way of deploying phishing attacks is through emails and social media. Hackers send you a web link that instructs you to either complete a form or enter your user Id and password. This action triggers a malware download. Cyber attackers can also push you to download malicious software to create gateways to gain remote access to your company's network. Under HIPAA laws, such threats can cause healthcare organizations a hefty fine. Patients can also file lawsuits against your company for exposing their personal health information (PHI).
Cloud-Based Threats
Several healthcare organizations are leveraging cloud-based storage systems for data storing. Because the data is uploaded to the cloud, it's easier for hackers to use decryption strategies to decode files. Most of these cloud solutions aren't compliant with HIPAA regulations. This means it doesn't meet data security and privacy policies laid by HIPAA. Such systems are easy targets for hackers as they don't have to put in a lot of effort to access the documents.
Insider Threats
An employee neglecting security protocols can be either due to genuine mistakes or malicious intentions. It's possible for a staff member to be blindfolded with revenue that they could earn on PHI black market. Sometimes your employee can also sell your patient data out of spite. That's why it's vital for you to grant role-based access to authorized employees. It doesn't eliminate the risk completely but it does help to secure data.
Cybersecurity Best Practices
Now that we know about cyber security challenges, let's see how we can resolve them.
Encrypt Data
If you don't follow any encryption practices, hackers can access your data within minutes. You need to encrypt your files to protect PHI from cybercriminals. You can use encryption solutions to block unauthorized users from your servers. You can also purchase SSL certificate to encrypt your network connection.
Leverage Anti-virus Software
One of the most popular ways of keeping cyber threats at bay is investing in an anti-virus solution. They help you scan your system and detect potential threats. You can also run automatic scans to focus on other important tasks. Some of the famous anti-virus solutions are Kaspersky, Norton, McAfee and Bitdefender.
Implement a Zero-trust Policy
Today, digital interactions can't be trusted. You need to verify communication networks at every stage. Be it an internal or external network, authentication should be a must. You should monitor application behavior to detect data discrepancies and cyber threats. You can employ endpoint security, network monitoring and network segmentation software to verify application interactions.
Maintain Password Hygiene
Gone are the days when you could set your passcode as 1234 (it was never recommended though). In recent times, such passwords could cause havoc in your healthcare organization. You need to employ a strict password regime. Some of the things you can do to achieve this are as follows:
Implement multi-factor authentication.
Use stronger passwords that contain lower case and uppercase letters, special characters and numeric.
Do not use numbers in sequence. For example: 1234, 7890, 5432.
Don't set your organization's name as the password.
Change your passwords frequently.
Maintaining good password hygiene is the first step to staying away from cyber threats.
Conclusion
Knowing about cyber security challenges in the healthcare industry isn't going to solve them. You need to take action to keep these cyber issues at bay. Remember, data breach, phishing, insider threats and DDoS attacks not only invites lawsuits but also causes negative cash flow. You need to maintain data security to comply with HIPAA laws.
Continue Reading:
Phishing vs Spam: Cyber Attack Techniques