Cloud Architect: Roles & Responsibilities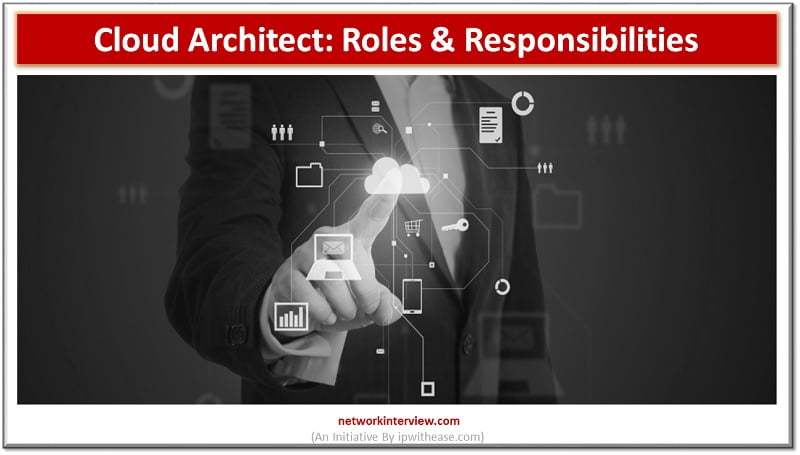 Today's tech world is all about cloud technologies, so if you are planning to choose a Tech Career it better be something related to Cloud. There are various career opportunities related to cloud computing, and the most famous one is the Cloud Architect. 
Cloud Architect has a history of more than two decades and has a promising future for the next ten decades. If you're planning to become a cloud architect, then this article is for you. Here you will get to know the different skills and responsibilities of a Cloud Architect. 
Okay without further ado let's get started. 
Who is a Cloud Architect? 
A Cloud Architect is an IT or Tech professional who oversees the company's or organization's Cloud Computing Strategy. Which involves 
Cloud Design, management and deployment, and support. To understand it first you should be clear about what cloud or cloud computing means. 
Traditionally business data are stored in the company servers or system, but after the introduction of the Cloud, they are stored in the Cloud servers, which can be accessed from anywhere through the internet. Cloud Computing refers to providing cloud services like storage, data analysis, or mining through the internet. 
Now, when a company or business plans to migrate to a cloud infrastructure from a traditional one, they contact an IT Professional to design a cloud infrastructure for their business. He is known as Cloud Architect or Cloud Engineer. 
A Cloud Architect plans or designs a perfect cloud network or strategy based on business problems and needs. He usually works closely with the DevOps team of the organization to create a seamless integration of technology. 
In short, Cloud Architect is just like building Architect plans or Designing the cloud infrastructure of the company. He is responsible for reducing the gap between business requirements and solutions. 
Roles and Responsibilities: 
Here is what the Cloud Architect does – 
Cloud Adoption –

The key responsibility of the Cloud architect is to help the organization migrate to cloud infrastructure. Which includes cultural change, employee roles, and other technical changes. 

Cloud Development –

After adopting the cloud systems the architect should help the company to develop cloud-based applications which involve both back-end and Front-end developments. For this, the architect will work closely with the DevOps team. 

Cloud Management and Support:

An architect should continuously evaluate the cloud applications, hardware, and software to make sure they meet business needs. They should consult the organization about new innovative implementations and respond to technical issues and IT security threats promptly. 
The above are basic responsibilities of a cloud architect in an organization; it may vary based on the industry. Sometimes they also involve signing contracts with third parties. 
Skills and Requirements of Cloud Architect: 
Here are the skills that you should have as Cloud Architect – 
Good Experience with various types of programming languages like Python, Java, Ruby, etc… 

You should have a lot of experience in any one Operating system and should know others like what are the advantages and disadvantages when it is recommended to adopt them etc. 

You should make yourself familiar with networking skills like TCP/IP, HTTP, DNS, etc… 

You should have good interpersonal skills like leadership and communication skills. 

It is better to have cloud Architect certifications offered by Cloud service providers like AWS, Azure, etc… 

You should be able to use data storage and basic security tools.
Career Opportunities as a Cloud Architect:
Cloud computing is one of the top 5 technological trends of 2022, and there are a lot of opportunities for a Cloud Architect. The average salary of a Cloud architect ranges above 38 lakhs per annum. And this salary may vary from place to place. In the US, the average salary of a cloud architect is $120,000 and a senior cloud architect's salary is $135,000 per annum. 
So that's it if you have a bachelor's degree in computer science and related field experience you're good to apply for a cloud architect position. Wish you luck to get hired. 
Continue Reading:
Network Architect – Roles and Responsibility
Cloud Architect vs Cloud Engineer: Roles & Responsibilities