How to Prevent Your Gaming Laptop From Overheating?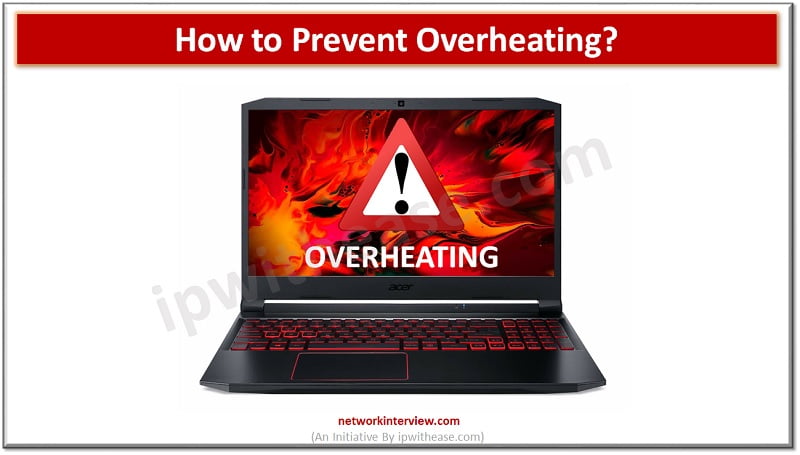 If you've invested in a new gaming laptop, chances are that you want to use it as much as possible and spend all your spare time enjoying your favourite games or trying new ones. However, heat is something that your laptop can be seriously damaged by, so if you're using your gaming laptop a lot then this is something to be aware of. Over a period of time, getting too hot can cause a lot of damage to your laptop, so if you don't want this to happen then it pays to be aware of the various things that you can do to keep your laptop cool and prevent it from overheating. Keep reading to learn more about the most effective things that you can do to keep your gaming laptop cool and prevent it from overheating while you're using it. 
Be Careful Where You Place It
While having a laptop can be quite convenient in that you can use it anywhere including while you're in bed or chilling on the sofa, it's important to bear in mind that placing your laptop on a soft surface is one of the quickest ways to get it to overheat. This is because the surface will prevent air from getting into the vents at the bottom of your laptop, causing it to overheat when the air can't properly circulate through them. 
Use a Cooling Mat
If you really want to game while you're all comfortable in bed, then you can get around this by using one of these gaming laptop cooling pads. Cooling mats are like a tray to place your laptop on to keep it cool, and some have fans built into them to blow cool air into your laptop's vents no matter where you have placed it. You will usually be able to plug it into your laptop's USB port, or separately into a wall socket depending on what you prefer. All you need to do is place your laptop on the cooling mat, switch the cooling mat on and use your laptop as normal. 
Raise It Up
Using a solid object like a book, or investing in a laptop stand to place your laptop on when you're using it at a desk or table will give it a slight tilt and allow for more airflow to get underneath your laptop and through the vents. The additional circulation will help keep your laptop cooler so you can enjoy gaming for longer, even if you're playing a resource-heavy game that's going to use a lot of power and generate more heat. When choosing the object to place under your laptop, make sure that it is hard or solid, for example a book, and double-check to make sure that it is not blocking any of the vents at the bottom. 
Keep Your Environment Cool
The environment where you use your laptop should be kept as cool as possible to prevent overheating. While this might be difficult to achieve in the summer, having the AC switched on or even having a fan in the room can make a difference to how hot your laptop gets while you're gaming. The cooler the environment, the lower the chance of your gaming laptop heating up while you are using it. This is because the cool air from the room will cool the heat that is coming from the laptop, preventing overheating. If you don't have AC, then consider using a table fan or a simple standing fan that is pointed in the direction of your laptop, or simply open the windows to allow more fresh air in. 
Clean the Air Vents
You might not even think about cleaning the air vents most of the time, but the truth is that over time they can get clogged and blocked with dust and dirt, which can massively contribute to an overheating laptop. Since the main thing that your laptop needs to stay cool is for air to flow properly through the vents, when they are blocked, the airflow is going to be hugely reduced, which will lead to problems. Because of this, it's a good idea to regularly check your vents and make sure that they're clean. If they are blocked, you can use compressed air to clean them effectively and safely. 
Overheating is a common issue with laptops, but the good news is that the fixes are simpler than you might think. If you have a gaming laptop, taking these steps to prevent overheating can help it perform better and last longer.
Continue Reading:
Supercomputer vs Minicomputer: Detailed comparison