The role of Palo Alto Networks in Cybersecurity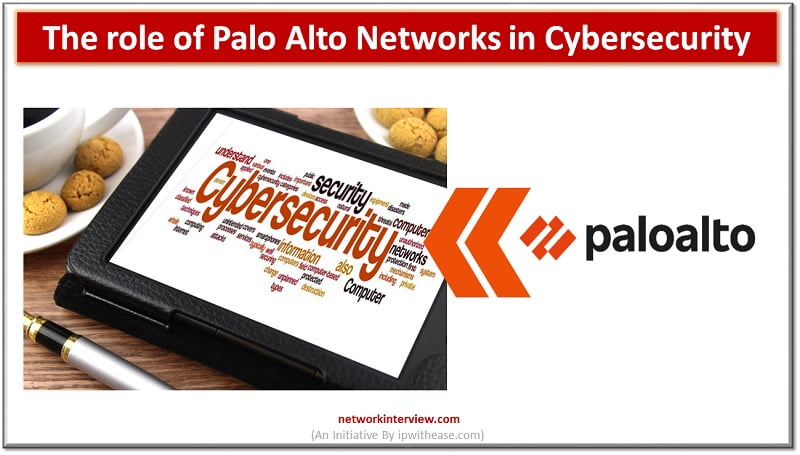 Cyber security is an in-demand security measure that helps to protect enterprises, individuals, and their systems from online threats. It helps secure crucial data within computer devices and networks from unknown access. In this regard, Palo Alto Networks plays a vital role in Cybersecurity which helps businesses protect their data against multiple cyber threats. Palo Alto offers advanced security solutions to many organizations. It provides the most critical security system in the Cyber Security industry.
This article speaks about the role of Palo Alto Networks in Cyber Security and how it safeguards business data. Before you dive into this article, you should know what Palo Alto is.
What is Palo Alto?
Palo Alto Networks is a famous Cyber Security company that provides various security solutions for multiple enterprises, service providers, and government entities. It is mainly known for its Next-Generation Firewall (NGFW) technology, designed and developed to protect networks from cyber threats. Prevalent cyber threats include malware, phishing attacks, viruses, trojans, and ransomware.
Moreover, these networks offer global enterprises a complete suite of Cyber Security solutions. These solutions include firewalls, endpoint protection, cloud security, threat intelligence, security analytics, and more. Further, these solutions work closely to protect against severe cyber threats across an enterprise's network, endpoints, and cloud spaces. So, get more insights on Palo Alto Networks through Palo Alto Training with expert skills.
Role of Palo Alto Networks in Cybersecurity
Palo Alto Networks offers an advanced firewall protection system that helps to identify potential cyber threats. Its next-gen firewall technology system identifies and classifies the network traffic by application, user, content, etc. Also, it enables the firewall system to enforce strong security policies based on specific business needs. These activities include blocking the use of critical apps, limiting access to the most sensitive data of the entity, etc. 
These Networks also offer multiple advanced threat prevention capabilities to protect enterprise data. These include sandboxing that allows safe analysis of various suspicious files within a virtual environment. It also employs machine learning-based behavioral analytics. It detects and responds to previously unknown threats. Palo Alto Networks acts as a Security Operating platform that safeguards your system from cyber threats and protects the organization, users, apps, and crucial data. The following are the major points that prove the Palo Alto Networks Security OS platform is the best.
The Palo Alto Networks security OS offers the best network security with an extra layer. It allows complete visibility of protection across the data center, branch, cloud, or device. It gives you the idea to protect your data and systems much better.

Also, it allows you to use multiple tools and techniques to protect your systems and data from unknown threats.

You will get strong cloud security through the Palo Alto Networks. It enables automated and compatible protection for both private and public cloud platforms. This system helps you quickly deliver many cloud-based apps and services. 

Endpoint protection is one of the significant features of Palo Alto Networks Security Operations. It allows you to prevent or stop major endpoint attacks from different sources before they start working. 
The Feature of Palo Alto Networks in Cybersecurity
In the world of technology today, cybersecurity is more important than ever. As organizations and individuals continue to rely more heavily on digital devices and data storage, the need for a secure system to protect against breaches, hacks, and other threats continues to grow. To meet this challenge, Palo Alto Networks has become an industry leader in offering advanced security solutions that are tailored to fit the specific needs of businesses and individuals. 
Cybersecurity is a critical component of any organization's overall security strategy. As the frequency and sophistication of cyber attacks continues to grow, organizations must ensure they have the right technology in place to protect their data and systems from malicious activity. 
Palo Alto Networks is a leading provider of cybersecurity solutions that help businesses protect their networks and data from cyber threats. This article will discuss the role that Palo Alto Networks plays in helping businesses secure their data, resources, and systems against malicious actors.
Conclusion
Palo Alto Networks provides advanced Cyber security features with Next-gen Firewall technology. It gives you continuous security from threats, helps to reduce company costs to Cybersecurity, and so on. Thus, you can effectively protect enterprise data using the Palo Alto Network Security OS. 
Continue Reading
Palo Alto vs Fortinet Firewall: Detailed Comparison