Introduction to Edge Computing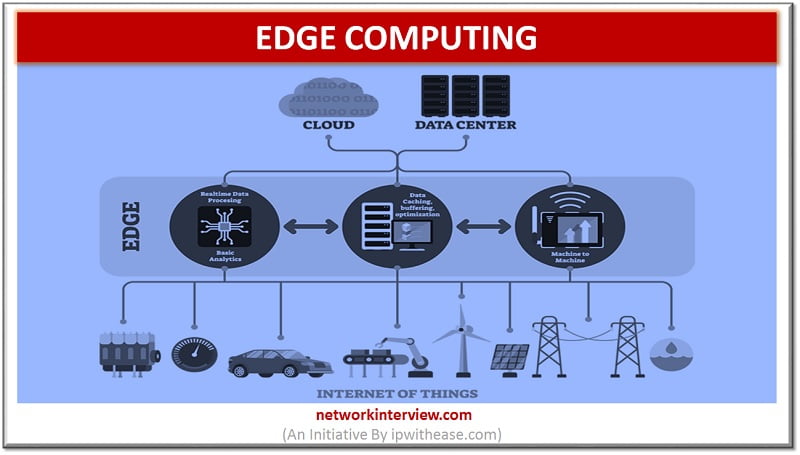 What is Edge computing?
The networking philosophy known as Edge computing is aimed at taking computing close to data source so as to reduce the bandwidth and latency use. In other words, running fewer procedures in cloud is termed as edge computing and it also includes moving such processes to the local places. The long distance communication amount that takes place between server and a client is minimized when computation is brought to edge of network.
Importance of edge computing:
In case of most of the companies, only cost saving can lead to the deployment of an architecture of edge computing. When cloud is embraced by the companies for most of their applications then they come to know that bandwidth costs cross their expectations. With the help of edge computing, they get the ability of storing and processing the data faster that result in real time applications that are more efficient and critical for companies.
The applications like self driving cars, augmented and virtual reality, building automation and smart cities demand fast response and processing. This makes edge computing useful for them since it allows running of an algorithm locally on edge server instead of depending on service that is cloud based which is a time taking process.
Edge computing benefits:
Edge computing is helpful in minimizing use of server resources and bandwidth, both of which cost money and are finite.  With increasing use of devices such as printers, cameras, toasters and thermostats in office and household, the statistics predict that installation of more than 75 billion IoT devices will take place by 2025 athwart the world. For offering these devices with support, it is necessary to move computation in major amounts to the edge.
When the processes are moved to edge, it brings another benefit in the form of reduced latency. In the case of need to establish communication between a device and a remote server at someplace then it results in delay.  For instance, when two coworkers chat over IM platform in same office, they might experience certain delay since routing of every message will be done out of building, communicated with server at someplace athwart globe and brought back before coming to screen of recipient. This delay could be eliminated when the process is taken to edge and charge of intra-office chats transferring is with internal router of company.
Duration of such delays depends on server location and available bandwidth but it is possible to avoid them completely when more processes are taken to network edge. Along with this, it is possible to offer new functionality with edge computing that was not available previously. To summarize, edge computing majorly offers the following benefits:
Enhanced functionality
Reduced associated cost with decreased use of bandwidth
Decreased latency
Reduction is associated cost of server resources
These are the benefits that edge computing brings for organizations. Reduced cost and less delays results in the systems that are more efficient as well as cost effective such that more focus could be on making other necessary improvements for the organization.
Related – What is Fog computing?