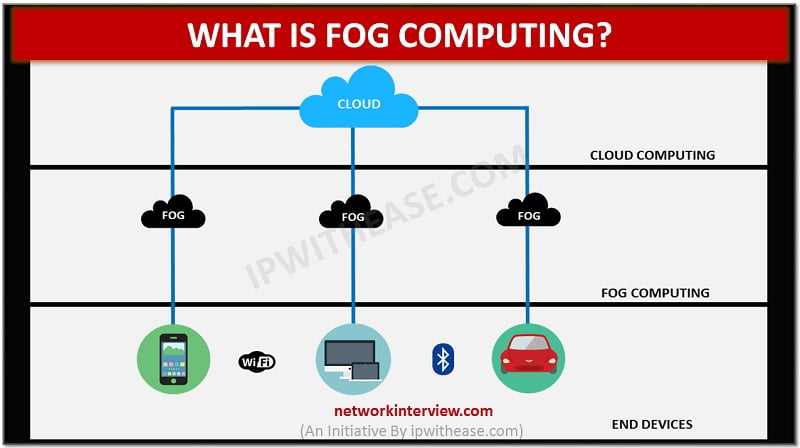 Introduction to Fog Computing
Fog computing, popularly known as fogging is a concept that was released by Cisco in 2014. It was solely designed to connect the internet to devices at the periphery of the network. The main objective of fogging was to minimize the latency that beset cloud computing. Contrary to cloud computing that sends data from IoT (internet of things) devices to the cloud, fog computing uses nodes to evaluate information on the mainstream of the network without transferring it back to the center of the system. Currently, fog computing is establishing its foundations, and its market is expected to be worth $6.4 billion by 2022.
How it works
Fogging functions by building nodes all through a network. Fog nodes can be devices such as switches, cameras, routers, and controllers. The nodes can be placed in target locales, including offices and vehicles. Thus, when an IoT device generates information, it is processed in one of the nodes without being sent back to the cloud. Fog computing offers decentralized local access, which majorly differentiates it from cloud computing, which provides centralized access.   Data in fog computing follows the steps below:
From device to automation controller
Automation controller sends data via the protocol gateway or OPC server
OPC server then converts the Data into an internet-based protocol
Data is sent to the fog node for further analysis
Importance of Fog computing
Fog computing speeds up responses and awareness to events. Quick answers can boost service levels, increase safety and improve output in industries such as mining, public sector, transportation, oil and gas, manufacturing as well as utilities.  It also creates new business opportunities, such as vehicle insurance and pay-as-you-drive. The significant benefits of fog computing include lower operating cost; elevated business alertness; more in-depth insight into privacy control and better security.
The concepts help the cloud to handle two Exabytes of information generated every day from the internet. Analyzing information close to where it is needed and produced helps solve issues of excess data volume, velocity, and variety. Fog computing catalyzes awareness by eliminating the round trip of data to the cloud. By offloading gigabytes from the leading network; it reduces costly bandwidth additions and protects sensitive data. Companies that use fog computing have better business agility, improved safety levels, and customer service. It keeps up with the growth of IoT devices, which has proved impossible through cloud computing.
Continue Reading: