Innovation Management Best Practices: Fueling Creativity and Collaboration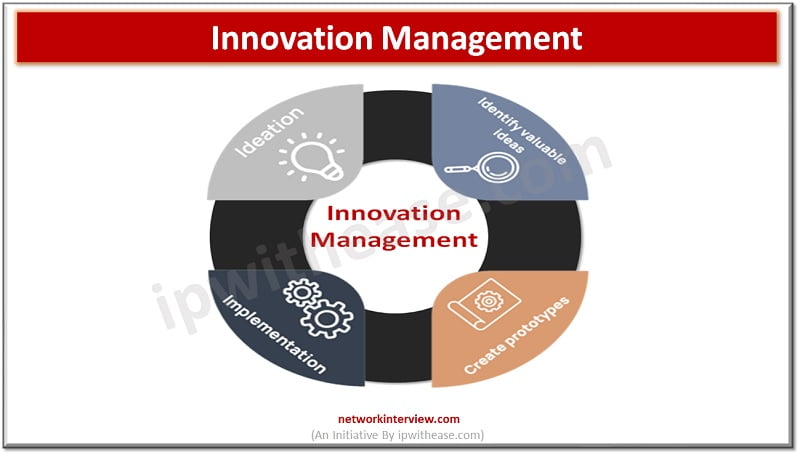 Innovation has become a cornerstone of success in today's fast-paced and ever-evolving business landscape. Organizations that consistently generate and implement novel ideas are better positioned to adapt to change, meet customer needs, and stay ahead of the competition. To foster innovation, companies must establish a conducive environment, embrace diversity, follow structured processes, encourage risk-taking, and measure progress effectively. This article explores these key aspects of innovation management and how they contribute to creating a culture of innovation.
Creating a Culture of Innovation: Cultivating an Environment for Ideas 
A culture of innovation starts with leadership commitment and a shared belief that every individual's input matters. It encourages open communication, collaboration, and experimentation. Companies can tap into their diverse perspectives and creative potential by providing employees with the freedom to explore ideas. Incorporating idea management software and tools enhances idea-collection, evaluation, and implementation. These solutions streamline the process, making it easy for employees to submit ideas, collaborate, and track progress. This inclusive approach empowers individuals at all levels to contribute, fostering a sense of ownership and engagement.
Harnessing Diversity: The Role of Multidisciplinary Teams in Innovation Management
Diversity fuels innovation by bringing together individuals with varied backgrounds, skills, and experiences. Multidisciplinary teams blend technical expertise with creative thinking, leading to unique solutions. Innovation thrives when people from different departments collaborate on common goals. Innovation management systems and platforms enable seamless interaction among team members, facilitating idea sharing and refinement. These tools capture a rich tapestry of viewpoints, ensuring that potential blind spots are addressed and fostering a culture where every perspective is valued.
Structured Innovation Processes: Frameworks for Systematic Idea Generation 
While creativity drives innovation, it needs structure to flourish effectively. Structured innovation processes provide a systematic idea generation, evaluation, and implementation approach. Methods like Design Thinking, Lean Startup, and Six Sigma offer frameworks that guide teams through various stages, from problem definition to prototyping and testing. Utilizing innovation management solutions and idea management tools helps streamline these processes, ensuring that ideas are captured, evaluated against predefined criteria, and progressed through a structured funnel, increasing the likelihood of success.
Design Thinking: Human-Centered Approaches to Spark Creativity 
Design Thinking is a human-centered approach that puts empathy at the core of innovation. Organizations can create solutions that resonate deeply by understanding users' needs, pain points, and aspirations. This approach encourages iteration and rapid prototyping, reducing the risk of developing products or services that miss the mark. Innovation management platforms complement Design Thinking by offering collaboration spaces for cross-functional teams. These spaces enable sharing insights, observations, and creativity, facilitating the creation of solutions that truly cater to the user's perspective.
Effective Idea Management: From Ideation to Implementation
Idea management is the backbone of innovation. It involves capturing, evaluating, and implementing ideas to drive meaningful outcomes. Innovation management software and platforms provide a centralized hub for collecting ideas, allowing teams to collaborate, refine concepts, and prioritize based on their potential impact. This streamlined approach accelerates the journey from ideation to implementation. Through continuous feedback loops, organizations can ensure that implemented ideas align with strategic objectives, enhancing the overall innovation process.
Encouraging Risk-Taking: Fostering a Fearless Mindset for Innovation 
Innovation and risk-taking go hand in hand. Encouraging employees to step outside their comfort zones and experiment with new ideas is essential for fostering a culture of innovation. Leadership should demonstrate support for calculated risks and view failures as learning opportunities. Innovation management solutions play a crucial role by providing a safe space to share unconventional ideas without fear of judgment. These platforms encourage transparent communication and help build a fearless mindset where innovation thrives amidst uncertainty.
Innovation Metrics and KPIs: Measuring and Evaluating Progress 
To manage innovation effectively, organizations must adopt a data-driven approach that enables them to measure and evaluate their progress. Key Performance Indicators (KPIs) specific to innovation play a pivotal role in tracking the effectiveness of various initiatives. These metrics offer valuable insights into the innovation pipeline, conversion rates, time-to-market for innovations, and alignment with strategic goals. By quantifying their innovation efforts, companies can make informed decisions, correct course when necessary, and demonstrate the value of their innovation initiatives to stakeholders.
Here are five essential points about innovation metrics and KPIs:
Quantifiable Progress:

Innovation metrics provide tangible data that helps organizations gauge their progress and measure the impact of their innovation initiatives.

Focused Decision-Making:

By tracking KPIs, organizations can make focused decisions on which ideas to prioritize, develop, and implement, leading to efficient resource allocation.

Strategic Alignment: KPIs ensure that innovation efforts are aligned with the organization's broader strategic goals, ensuring that innovation directly contributes to business success.
Accountability and Ownership:

Measurable KPIs encourage teams to take ownership of their innovation projects and be accountable for achieving tangible results.

Continuous Improvement

: By comparing KPIs over time, organizations can identify trends, set improvement targets, and continually enhance their innovation practices.
Cross-Functional Collaboration: Breaking Silos for Collective Innovation 
Innovation often requires collaboration across different departments and functions. However, organizational silos can hinder effective communication and idea exchange. Innovation management solutions bridge these gaps by providing idea management platform for cross-functional collaboration. By bringing together diverse expertise, companies can overcome challenges more effectively and create holistic solutions that address multiple aspects of a problem. This collaborative approach fosters a culture of collective innovation, where interdisciplinary teams work together seamlessly to drive impactful change.
Innovation Workshops and Hackathons: Energizing Creativity 
Innovation workshops and hackathons provide focused time for employees to brainstorm, experiment, and prototype new ideas. These events cultivate a sense of excitement and energy around innovation. Utilizing innovation management tools and platforms enhances these activities by enabling remote collaboration, idea submission, and real-time feedback. These idea management solution  extend the reach of workshops and hackathons, allowing participants from different locations and time zones to contribute, fostering a global exchange of ideas and diverse perspectives.
Final Verdict
In conclusion, successful innovation management requires a comprehensive approach encompassing a culture of innovation, diverse collaboration, structured processes, risk-taking, effective idea management, measurable progress, cross-functional cooperation, and energizing events. Organizations can streamline innovation efforts by leveraging innovation management solutions, platforms, and tools and create an ecosystem where creativity and collaboration thrive. In a rapidly changing world, these best practices fuel creativity and ensure that innovative ideas are translated into tangible results, securing a competitive edge in the market.
Continue Reading:
What is Performance Management Process?
What is an Enterprise Resource Management System?