What is Performance Management Process?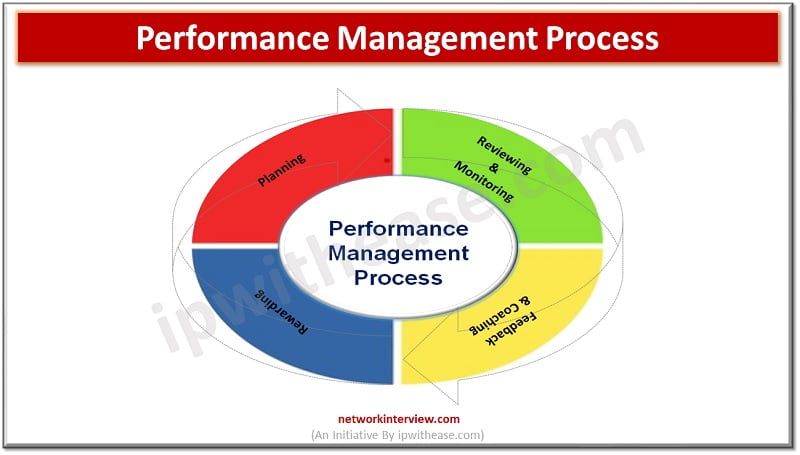 In the dynamic and ever-changing world of business today, companies continuously strive to outperform their competitors and attain long-term prosperity. A fundamental component in achieving organizational greatness is the implementation of a strong performance management process. This system encompasses multiple facets, with employee monitoring playing a pivotal role in assessing, quantifying, and augmenting workforce efficiency.
Within this discussion, we will delve into the essential elements of performance management process while underscoring its importance.
What is Performance Management Process?
The process of performance management involves collaboration and effective communication between employees and management. Together, they plan, monitor, and review the employee's objectives, long-term goals, career trajectory, and overall contribution to the company. When executed properly, the performance management process empowers employees to succeed in meeting their objectives and driving overall company success.
4 Steps of a Performance Management Process
The performance management process can be divided into four main steps: Planning, Reviewing & Monitoring, Feedback & coaching, and rewarding.
1. Planning
The key to a successful performance management process lies in the establishment of precise and well-defined performance objectives. These objectives should align with the strategic goals of the organization and adhere to the SMART framework, which stands for Specific, Measurable, Achievable, Relevant, and Time-bound. When employees have a clear understanding of their responsibilities and how their individual efforts contribute to overarching organizational aims, they are more inclined to strive for excellence.
2. Reviewing & Monitoring
The employee monitoring process relies on regular performance evaluations as its foundation. These evaluations occur at set intervals and allow managers and employees to engage in discussions about progress made towards predefined objectives, tackle obstacles faced, and recognize accomplishments achieved. By providing constructive feedback, employees are able to gain valuable insights into their performance, identify areas that require improvement, and create strategies for personal growth.
3. Feedback & Coaching
Providing constructive feedback is an impactful method to facilitate employee progress and advancement. Consistent feedback sessions establish a transparent and open line of communication between managers and employees, cultivating trust and emphasizing the value of ongoing enhancement. Coaching sessions enable managers to offer personalized assistance and direction, aiding employees in realizing their maximum capabilities.
4. Rewarding
The final step in the performance management process entails providing rewards and recognition. This particular step holds utmost importance, as employees require incentives to maintain their motivation levels. While monetary compensation is often expected, it is not the sole option available. Alternative forms of rewards may include engaging in new projects, receiving company-wide acknowledgment, enjoying time off, or exploring leadership opportunities.
What is the importance of Employee Monitoring Process?
Accountability for Performance
The process of monitoring employee performance fosters a culture of responsibility within the workforce. When employees are cognizant of the fact that their work is being closely monitored and evaluated, they tend to take ownership of their tasks and consistently strive to deliver optimal results.
Recognizing Top Achievers and Identifying Areas for Growth
Continuous monitoring empowers organizations to identify employees who excel in their performance and duly appreciate their contributions. Simultaneously, it assists managers in identifying areas where employees may encounter difficulties or struggle to meet expectations, thus enabling targeted support and improvement strategies.
Improving Employee Participation
Consistent performance assessments and constructive feedback serve as evidence of the appreciation and recognition given to employees for their dedicated efforts. This acknowledgment cultivates a favorable workplace atmosphere, ultimately boosting employee involvement and dedication towards both their individual responsibilities and the organization's overarching goals.
Ensuring Performance Aligns with Organizational Objectives
A well-executed system for monitoring employees guarantees that their individual and collective performance is in line with the organization's overall goals. This synchronization fosters a unified and concentrated workforce, all working towards common objectives.
Conclusion
The key to unlocking an organization's full potential lies in a meticulously implemented performance management process, complemented by a sturdy employee monitoring system. By establishing well-defined objectives, offering consistent feedback, and nurturing a culture of perpetual progress, organizations can elevate employee performance and cultivate a workforce that is inspired and fully committed.
Continue Reading:
Top 10 highest paying IT companies in the World
7 Most Employee Friendly IT Companies