How To Find The Right Candidates For A Vacant Job Position?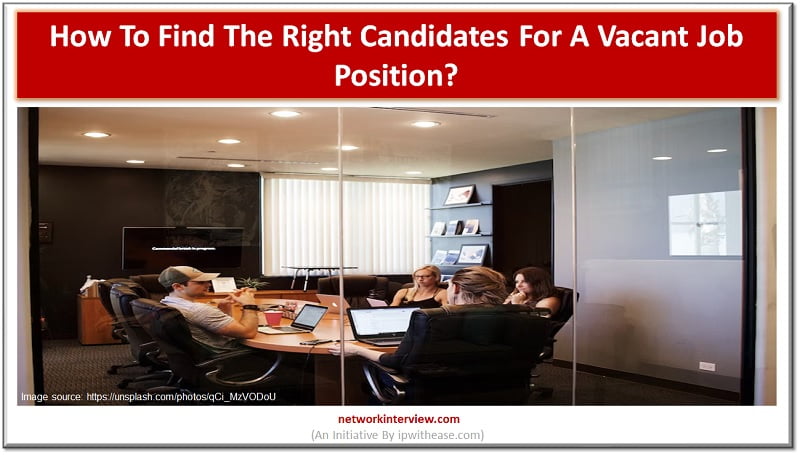 Hiring the right candidates for a vacant job position is crucial for any organization's success. The process of finding the perfect fit can be daunting, as it requires a delicate balance of skill, experience, cultural fit, and potential for growth. However, with the right approach and strategies, businesses can streamline their recruitment process and discover candidates who will not only excel in the role but also contribute positively to the company's long-term goals. So here are some actionable tips and best practices to  to find the right candidates that will ensure a successful hiring process.
Utilizing Multiple Sourcing Channels
Don't rely solely on traditional job boards for candidate sourcing. Expanding your reach across various channels can yield a more diverse and qualified pool of candidates. Leverage social media platforms like LinkedIn, industry-specific forums, and online networking groups to reach passive candidates who might not actively be searching for job opportunities. When searching for potential candidates, using a linkedin email finder can be a game-changer, as it allows you to access the verified contact information of professionals in your industry. Employee referrals can also be an invaluable source for finding suitable candidates, as employees are more likely to recommend individuals who would fit well within the company culture.
Crafting a Clear and Compelling Job Description
Clearly outline the role's responsibilities, qualifications, and key deliverables. Avoid using jargon and jumbled language. Instead, focus on presenting the position as an opportunity for growth and advancement. Highlight the company's mission, values, and unique work culture to pique the interest of candidates who resonate with the organization's vision. 
The goal is to create a job description that not only attracts top talent but also helps them self-identify as a perfect match for the role. Keep in mind that initial screening doesn't always show the full qualities of the candidates, so giving a chance to candidates who don't match all of the requirements can potentially bring an even better member to your team.
Implementing Effective Screening Processes
To find the right candidates efficiently, implement a rigorous screening process. Start with an initial screening of resumes and applications to shortlist potential candidates who meet the essential qualifications. Follow this up with a well-designed interview process that assesses both technical competencies and soft skills.
Behavioral and situational questions can provide valuable insights into how candidates handle real-life scenarios and interact with others. Additionally, consider using skill assessments, personality tests, and work samples to further evaluate a candidate's abilities.
Assessing Cultural Fit
Cultural fit is an essential factor in hiring the right candidates. Evaluate how well a candidate aligns with your company's values, work environment, and team dynamics. In the interview process, pay attention to their communication style, problem-solving approach, and responses to questions about teamwork and adaptability. Engaging candidates in conversations with potential future team members can also help gauge if they will integrate well within the existing workforce.
Observe Non-Verbal Cues: During the interview, pay attention to the candidate's body language, facial expressions, and overall demeanor. Non-verbal cues can provide insights into their level of comfort and compatibility with the company culture.
Evaluate Shared Experiences: Look for shared experiences or values between the candidate and your organization. For example, if your company places a strong emphasis on community involvement, inquire about the candidate's volunteer experiences and commitment to social responsibility.
Assess Alignment with Company Mission: A candidate's alignment with the company's mission and long-term goals is crucial. Ask questions to understand their passion for the industry and their aspirations within the organization. An individual who is genuinely motivated by the company's mission is more likely to contribute positively and stay committed in the long run.
Seek Feedback from the Team: Involve other team members in the interview process and gather their feedback on the candidate's cultural fit. Their perspective can provide valuable insights and help in making a more informed decision. Encourage team members to ask questions related to collaboration and team dynamics during the interview to gauge how well the candidate will blend with the existing team.
Emphasizing Diversity and Inclusion
Promoting diversity and inclusion in the workplace should be a priority when seeking the right candidates. A diverse workforce brings a wide range of perspectives, experiences, and ideas, leading to more innovative solutions and better decision-making. Actively seek out candidates from different backgrounds, ethnicities, genders, and abilities. 
Ensure that your hiring process is free from bias and discriminatory practices. Encourage a diverse panel of interviewers to assess candidates, as this can help reduce unconscious biases. By emphasizing diversity and inclusion, you not only strengthen your company's reputation but also create an inclusive environment where all employees can thrive.
Engaging Passive Candidates
Some of the best candidates may not be actively searching for job opportunities, but they could be open to considering a new position if the right opportunity comes their way. Engaging with passive candidates requires a more personalized approach. Reach out to them directly through professional networking sites or attend industry events to establish connections. 
Understand their career goals and motivations before presenting the job opportunity. Building relationships with passive candidates can lead to a talent pipeline that serves your future hiring needs and helps you quickly find suitable candidates when a position becomes available.
References and Background Checks
Before making a final hiring decision, conduct thorough reference checks and background screenings. Contact the candidate's former employers, supervisors, or colleagues to gain insights into their work ethic, collaboration skills, and overall performance. This step helps verify the information provided by the candidate and ensures that you are making an informed decision. Additionally, conducting background checks helps protect your company from potential risks, such as hiring individuals with a history of unethical behavior or legal issues.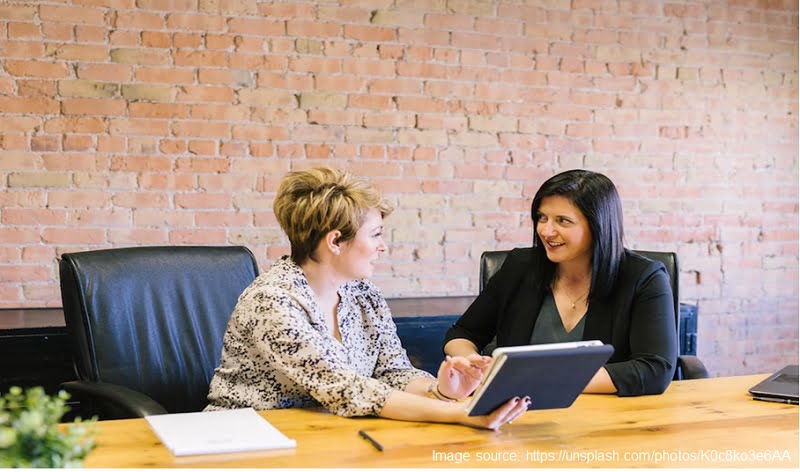 Crafting compelling job descriptions, utilizing diverse sourcing channels, implementing effective screening processes, and assessing cultural fit are foundational elements of successful hiring. Emphasizing diversity and inclusion promotes a more innovative and welcoming workplace while engaging with passive candidates builds a strong talent pipeline. Remember to conduct thorough reference checks and background screenings to verify the candidates' qualifications and protect your organization from potential risks. By following these steps, you can ensure that your company attracts and selects top-notch candidates who will drive your business forward and contribute to its long-term success.