What is an Enterprise Resource Management System?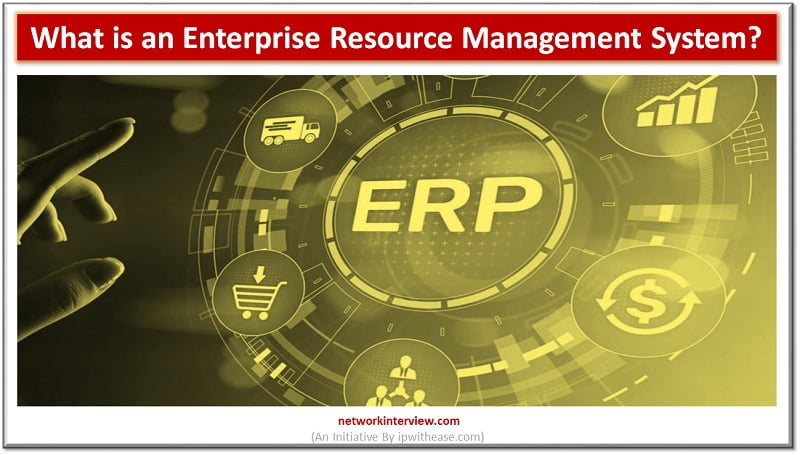 A huge amount of the work that goes into running a small or medium sized business is related to the management of resources. Resources can include finances, inventoried items, important data and customer information among other things. A company cannot provoke and nurture growth or make sound strategic planning decisions if it is unable to manage its resources efficiently.
Traditionally, all resources within a company were accounted for and handled by separate departments. There was minimal central oversight because this central oversight would be extremely hard to facilitate while each department was using different software and collecting different kinds of data. Data silos, misrepresentation and a general tendency towards interdepartmental ignorance was the likely result of these fractured systems. 
Enterprise Resource Management System
Enterprise resource management systems are designed to give business leaders an increased level of oversight – creating a central hub where all information is visible. This software not only allows people to keep a better track of their company: it also permits the generation of more statistically sound strategic forecasting. This article is a very brief guide to the areas in which enterprise resource management systems can make a difference. 
Business Intelligence
Business intelligence is a field concerned with the acquisition of data and the transformation of that data into actionable sets that can be used to influence strategic planning. Enterprise resource management systems make the collection and quantization of business intelligence data far easier than in more fractured resource management environments.
This is because of how they centralize data and make it easy to access. No modern business can expect to survive and grow without making the most out of business intelligence data. The simplest answer to the question 'what is ERP software?' is this: it is a tool for centralizing data. 
Inventory 
A company's inventory is usually defined as being the products, materials and tools that it keeps in stock. It is immensely important to keep track of inventory data in an accurate and reportable way. Most companies seek to have small inventories – bringing in products just before they sell them to save space and money.
In order to create a lean inventory system, a company needs lots of information about movements in and out of their company. Enterprise resource systems have the potential to help companies streamline their inventories and save money. They can be used in conjunction with modern inventory automation tools to create a truly up to date system. 
Accounting 
Balancing the books is essential in any business context. Incomings, outgoings, equity and liabilities need to be accurately worked out and used to create an environment that fosters growth and stability. Enterprise resource management tools are often purchased primarily for their ability to help create transparent and reportable accounting data. If accounting data is not centralized, it will often stay hidden within an accounting department. ERP systems typically create accounting reports that are distributed centrally in order to make them more useful.
To make accounting work for a company as an agent of growth, a great deal of data analysis needs to take place. Companies can use accounting data to assess where money is being wasted and where it might be better spent. Enterprise resource management systems make it easier to make proper use of the large amounts of data created during the regular accounting process. 
Customer Relationship Management 
In many businesses, customers are rightly seen as the most important resource connected to an organization. Enterprise resource management tools often include some kind of customer relationship management function. This allows a company to keep track of all interactions that each customer has with their organization. These interactions can include sales, complaints, social media comments and returns.
By giving a company easy access to this data, an enterprise resource management system is essentially empowering the company to use customer interaction data to improve its own performance. Customer interaction data can be used to develop new user experience and customer relationship models. 
Field Service Management 
Companies often need to send operatives out into the field to interact directly with customers and clients. Delivery drivers, tradespeople, customer service operatives and many more kinds of employees are required to work in the field. Businesses need some way of effectively communicating with their staff regardless of how many there are or where they are.
Enterprise resource management systems allow companies to distribute jobs and communications while collecting important data about the performance of their field operatives. Mobile friendly interfaces help operatives to effectively use these systems on the road. 
Continue Reading:
Business Intelligence vs Data Warehouse
What is BPM (Business Process Management)?