What Is The Difference Between Cloud and VPS Hosting?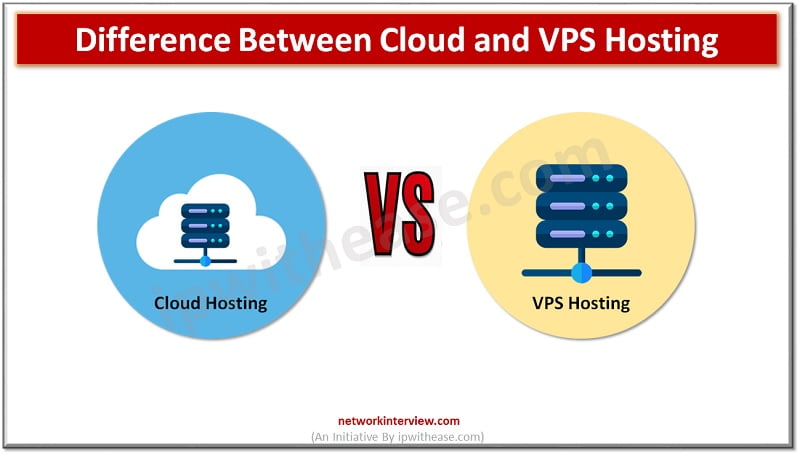 In the hosting web sector, there is a lot of confusion regarding the technological differences between cloud hosting and VPS hosting. Most people misinterpret the fundamental distinction between the two due to the lack of understanding of the key distinctions between these web hosting systems.
With the introduction of virtual and remote operations, more established enterprises and even startups are choosing comparable options to host their sites. And since many reputable web hosting providers offer both VPS and cloud hosting, your decision might quickly become even more complex. 
If you are looking for a reliable company to host your site on either cloud or VPS hosting, make sure to check out this comprehensive Hostinger hosting review. Now, let's dive into more details!
What Is Cloud Hosting?
Cloud hosting is by far the most advanced website (or app) hosting solution currently available. In a short amount of time, the technology has reached a phenomenal level of acceptability.
Cloud-hosted websites are available at all times and from any location. This implies that each website's hosting resources are duplicated across all cloud servers in the cluster. For instance, if a cloud server is already at capacity, the request for the specified site is immediately sent to the cluster's idle cloud server.
In other words, the cloud operates web hosting services such as data storage, SSH, FTP, SFTP, and email services on several servers simultaneously.
Pros:
Scalability –

If you quickly want extra resources or access to greater bandwidth, you may obtain it automatically.
Pricing Flexibility –

Using cloud hosting, you only pay for what you use. This differs from VPS hosting, where you pay for specified server space even if you don't utilize it.
Redundancy and Quick Deployment

– You may duplicate your site in various environments to decrease downtime even further.

Reliability

– When one of the physical servers in the group dies, your site will not go down since the other servers will take over to display it.
Cons:
Security Is Not Assured –

Because you are still sharing resources, what occurs to other sites utilizing the same hosting may harm your site. Because your website is also on the internet, it is still exposed to hackers – and cloud hosting doesn't really change that. As a result, securing your site and hosting remains crucial.
The Learning Curve –

Cloud hosting is not a simple alternative to implement, and it can be tricky even for technically savvy engineers. It is not impossible, but it is also not suitable for novices. However, there are fully managed hosting services that allow easy setup and maintenance of WordPress sites.
What Is VPS Hosting?
VPS hosting, commonly known as "Private Cloud," is built on servers that have been built utilizing a virtualization technology.
The design employs numerous individually dedicated berths on the very same virtual machine. Every slot can be given to a certain resource. Nonetheless, the system operates on a time-shared or asset-shared basis.
One of the major drawbacks preventing the VPS hosting industry from progressing is its vulnerability, which can cause a specific slot or resource to go down in any crash scenario, rendering the app or website on that specific space inaccessible with no superfluous online accessibility unless and until the problem is settled.
However, VPS hosting has certain advantages in that it closes the gap between dedicated and shared hosting options.
Pros:
You Have More Assigned Resources

– Because you are renting a greater percentage of the server, you have access to a much larger portion of the server's assets than it is with shared hosting, which is yet another form of web hosting.

Complete Control Over All of The Configurations

– In most circumstances, a VPS will provide you with far more control. Root access is usually present, as is the ability to examine all backup data and access all settings. If you don't have access to anything, your hosting company is more likely to make a modification for you.

It Is Relatively Scalable

– You can usually increase your package if you find you require additional resources, which you can do without having to relocate your site to a completely new server. However, because a VPS has limited resources, there will come a moment when there will be no more place on the server. You will be compelled to move if this occurs.
Cons:
Security Is Not Strictly Guaranteed

– Because you're sharing a server, anything other individuals on the server do may damage your site, especially if they are hacked. 
You Are Still Using The Same Server –

Talking of sharing servers, regardless if you have a VPS, you are still using a physical server with the other users. As a result, you may not have access to all of the tools you require

It Can Become Technical

– Whether you pick a managed or unmanaged VPS, they may necessitate certain technical expertise and abilities. However, some providers are user-friendly, so take note of this in your hunt for hosting if this is essential to you.

Reliability

– When deciding between a VPS and a cloud host, a VPS is less dependable than cloud hosting since if the physical server fails, every VPS on that server will fail.

Scalability

– It's also worth noting that a VPS does not grow as well as cloud hosting. This is because, as previously said, VPSs have limited resources, which implies traffic surges might be a problem.
Final Thought: What's Best For Your Website – Cloud or VPS?
The main distinction between the two server environments is size. If you want to get started quickly and don't care about scalability, a VPS server might be a wonderful place to start. However, if you want a flexible hosting solution as well as a high degree of site speed and storage, a cloud hosting setup is worth investigating.
Cloud hosting gives you access to an almost limitless amount of server resources. Cloud hosting might be the ideal choice for businesses with fluctuating traffic levels or websites that are rapidly expanding. Cloud hosting provides excellent server power and complete flexibility in terms of resource utilization and price.
Ultimately, VPS hosting is an excellent choice for folks who wish to establish a website but have outgrown the limitations of their shared server environment. A VPS is strong and does enhance speed, making it an excellent alternative for any organization that requires (and values) the stability of a dependable server. 
Continue Reading:
What is VPS (Virtual Private Server)?
Public vs Private vs Hybrid vs Community Clouds