What is VPS (Virtual Private Server)?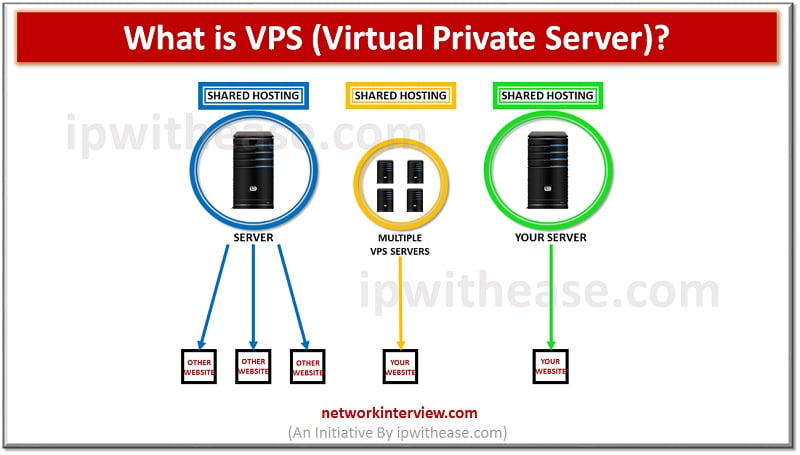 Introduction to VPS (Virtual Private Server)
In the IT community, we define with the term VPS (Virtual Private Server), any virtual machine that is sold as a service by an Internet Hosting Service. In normal conditions, a virtual private server usually runs its own copy of an operating system (OS) and customers have full administration access to that operating system instance. Meaning that they can install almost any kind of software.
Regarding many kind of purposes, the VPS is functionally equivalent to any dedicated physical server and it is being software customized, meaning that it can be easily created and configured. On the other hand, a virtual server costs much less money than an equivalent physical server. However, as virtual servers share the underlying physical hardware with other Virtual Private Servers performance is usually slower and depends on the workload of any other executing virtual machines on the network.
There are a number of VPS Hosting service providers available. For example: AccuWeb Hosting provides one of the best affordable VPS Hosting services.
Virtual Private Server Advantages & Features
Nowadays, in the IT industry many enterprises are using Virtual Private Servers for many reasons. The most advanced features and advantages of VPN technology are addressed below:
Virtualization:
The most advanced technology that the VPS offers is based on the force of driving server virtualization. Although in most virtualization techniques, the resources are shared, as they are under the time-sharing model. Virtualization provides a higher level of security which depends on the type of virtualization used. Most of the individual virtual servers are mostly isolated from each other and may run their own operating system which can be independently rebooted as a virtual instance.
The technique used for partitioning single servers in order to appear as multiple servers is very common on microcomputers since the launch of VMware ESX Server in 2001. The common features include a physical server that typically runs a hypervisor which is releasing and managing the resources of what we call "guest" operating systems or virtual machines.
In addition, these "guest" operating systems are allocated to share the resources of the physical server. As the VPS runs its own copy of its operating system, users have high administrative level access to that operating system instance and can install any kind software that runs on the OS.
Motivation:
In addition, VPS is used to decrease hardware costs by trimming a failover cluster to a single machine, therefore decreasing costs dramatically while it provides the same services. As a general rule the common server roles and features are generally designed to operate isolated in most system architectures. Like Windows Server 2019 OS requires a certificate authority and a domain controller to exist on independent servers.
This happens because the additional roles and features increases areas of potential failure as well as adding visible security risks. This procedure directly motivates needs for virtual private servers in order to retain conflicting server roles and features on a single hosting machine. Also, the occurrence of virtual machine encrypted networks decreases most of the passing through risks that might have discouraged the VPS usage as a legitimate hosting server.
Hosting:
Finally, VPS is used from many companies in order to provide virtual private server hosting or virtual dedicated server hosting as an advanced alternative solution for web hosting services. These services have several challenges to be considered such as licensing the proprietary software in a multi-tenant virtual environment.
They are categorized to "Unmanaged" or "Self-Managed" hosting. This includes the user to administer his own server instance or on other hand, "Unmetered" hosting, which is generally provided with no limit on the amount of data transferred on a fixed bandwidth line.
In general, in a virtual private server, bandwidth will be shared and a fair usage policy should be involved.
Conclusion 
We explained in this article that VPS is one of the most advanced ways to keep up the success of any web-site security and integrity. It's also the best plan that can provide scalability for enterprises and large organizations. With VPS, not only the user enjoys a tremendous amount of storage and bandwidth but it's also a cost-effective solution to meet the demands of a busy site. Hopefully in the future, new technologies will be invented for manipulating hardware resources more efficiently.
Continue Reading:
Public vs Private vs Hybrid vs Community Clouds
What is Multi Cloud Network Architecture?