What is Microsoft Yammer?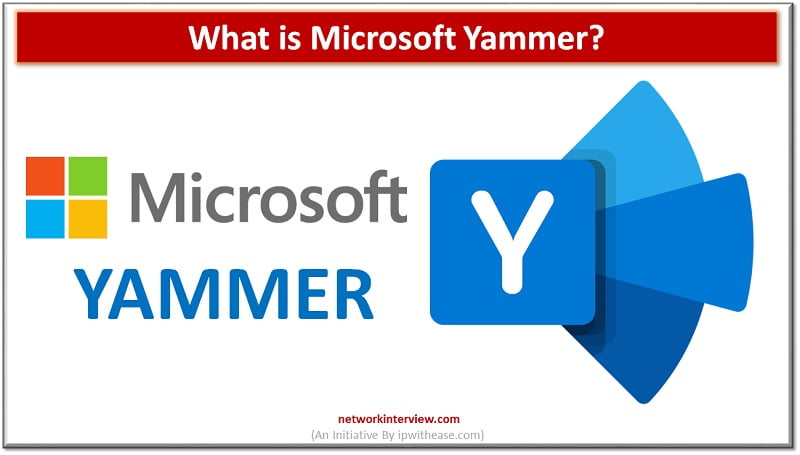 Is this the first time you're hearing about the Microsoft Yammer? On joining your new company are you wondering what Yammer is? Why does my company use it? You are in the right place.
There are many team-building and inter-organizational community-building applications in the market. But whenever you search for the best Yammer tops them in all aspects. 
In this article, you will get a basic and clear understanding of Yammer and its features. 
What is Microsoft Yammer?
Yammer is a unique private platform designed for enterprise communication. It is called the Facebook of organizations. Where your friends will be your colleagues and the posts will be new tasks and ads or articles are seminar or event instructions. 
Yammer was first developed by the company named Geni to help their employees to connect and communicate within the organization. Upon its great success, the company launched this into a full fledged product. In 2012, Microsoft Corporation purchased the Yammer for 1.2 billion U.S dollars. 
Microsoft added this yammer into their office 325 suite in 2014 and after that, the reach of Yammer was beyond the imagination. Now nearly 85% of the global fortune companies use Yammer as the Enterprise communication platform. 
How much does it cost?
There is an option for you to use this enterprise communication platform for free. But it comes with limited features. For more features, you need to expand your membership through monthly fees or other types of premium methods. 
Here is a short discussion about the fee structure and its features – 
Microsoft 365 Business Basic 
It is best for a business that needs easy remote solutions, with Microsoft Teams secure cloud storage and office online. It costs $2 per user per month.
Microsoft Business Standard
Best of those who need full remote work and collaboration tools including the things discussed above and business email, premium Microsoft office, and across device access. It costs $9 – $10 per user per month.
Microsoft Business Premium 
It is a premium version that includes everything mentioned in the previous two plans and has advanced cyber threat protection and device management. It costs $20 per user per month. 
Office 365 for Education
This includes the basic features and the tools required for educational institutions. It is technically designed and optimized for the educational institution. It costs $2.50 – $7.50 per user per month. 
You can get more information about the pricing system on the official website of Microsoft. 
Why Microsoft Yammer?
You might think what's great about Yammer, it's just another social media account I need to manage. But it's not, it helps more than that. Here are some advantages and uses of Microsoft Yammer. 
i) Easy to clear your queries:
The major problem in a wide organization is clearing your doubts and questions. In the past, you needed to send emails to multiple people to ask about something. But in Yammer it is very simple. 
You can just post it, and different department heads will always have an eye on them and they will help you out. So you can get an answer to your question even if you don't know who to ask it. It helps you to communicate across the location and get the job done quicker. 
ii) Employees training
Training the employees in Yammer is very easy. Yammer allows the workers and head of the department to co-operate remotely and attain full proficiency. Posting industry-related articles and events information or video clips may seem ineffective in the short run. 
But in the long term team members will automatically get deep knowledge about the industries they are not intended to learn about. Through weekly contests or events, you can easily boost the spirit of the employees.
iii) Transparency 
The main advantage of using Yammer is the transparency in the internal communication of the organization. If you find something innovative to boost the sales of your company you can share them in yammer. This will reach every head of the company. 
And you will be appreciated for your work and will be recognized, unlike in the normal situations where your team leader will exploit your achievements. 
The above three are just a few examples of the advantages of the yammer there are many more to discuss.  Yammer lives up to its name Facebook of the enterprise world. 
If you have any more questions please share them in the comment section below. 
Continue Reading:
Introduction to OpenGrok: Oracle Open Source
What is Akamai NetSession Client?