What is Akamai NetSession Client?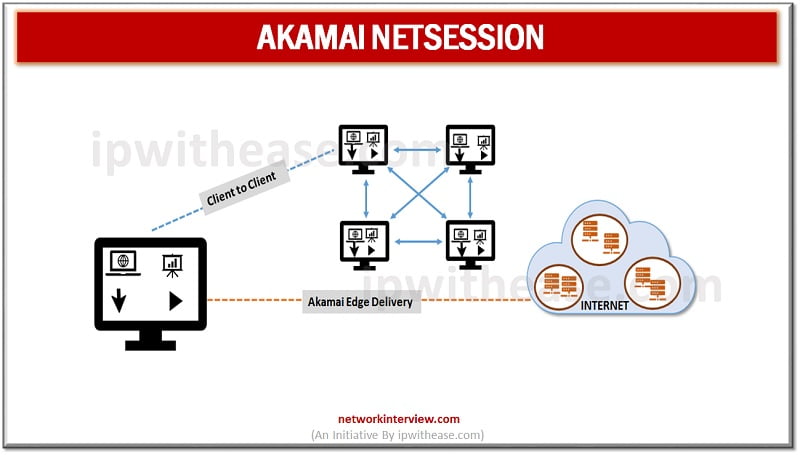 Download manager software is very popular in the market. They help to increase the speed and quality of downloads done through the internet. It is a tool that helps to enjoy faster, more reliable applications, data and media applications from various sources we intend to use. These applications make use of millions of servers around the globe, along with their own servers to speed up the download times. 
Today, we will learn about one such software named as Akamai NetSession Client which is a download booster tool by Microsoft, its features, functionality and use cases.
About Akamai NetSession 
Akamai Netsession client is a downloading booster tool which is used to increase downloading speed of some files. It is similar to a system application and may appear sometimes like a trojan or virus file. It helps to enjoy faster and more reliable application, media and data downloads from multiple sources. It requires your permission for installation and can be removed any time.  
There is no need for removal of Akamai NetSession however, as it protects data and helps in monitoring network performance. Sometimes manufacturers include Akamai NetSession client in BIOS update as well. Akamai owns 60 of their own domains. 
Benefits of Akamai NetSession
It has better performance than other download booster programs and can complete downloads in less time than its counterparts

It offers secure and more reliable downloads as per user demand

Akamai session supports both SSL and HTTPS

It offers faster download from companies having association with Microsoft

It is used to download Autodesk software

It offers interruption free service
How does the Akamai NetSession work?
The Akamai NetSession uses a peer to peer content delivery network which makes use of millions of computers spread over the Internet in addition to their own servers. This provides benefits to applications and services which utilize Akamai backend and Akamai itself dedicates a small amount of your upload bandwidth to others when your system is idle. It runs NetSession client round the clock and does traffic monitoring.
The sender and receiver of the files are directly connected to offer faster download speed. It removes the middleman server between the sender and recipient of files. 
Some of its features on how it works captured below: 
It captures information from the system and uploads it on Akamai servers

Akamai uses that information for network monitoring purpose also information is used for network troubleshooting

It uses bandwidth of your system when you don't use Internet connection

It does upload data and files (Except personal data) on another system. (In which same client is installed)
There are some other features of Akamai Net screen where it just not serve only as download manager, are as under: 
Content delivery process – It offers a content sending feature which starts when a user submit a request to the browser. It sends content with the help of its server by intelligent mirroring of elements such as CSS, HTML, software, streaming content and downloads from client servers.

It automatically detects the nearest location to download content as per the request. 

Peer to Peer networking of servers – Server sends content from end user using peer to peer networking. When a request for download of a large file comes, which already has Akamai it requests you to download 'Akamai NetSession' interface on your system to minimize time for download.
State of art Internet feature – It provides the potential of offering tracking, web traffic and troubleshooting of all its servers. It redirects download requests to a less loaded server.
Visualization of Internet – It provides a live picture of how data moves across the internet in real time. It shows overall internet statistics, anonymous attacks on web traffic and speed of connection. Net usage also gives details of global news consumption, industry specific traffic and trends of mobiles.
Conclusion
It is neither a spyware or malware as many people think and it is safe to have it on your system and you can remove it anytime you need to. If you have bandwidth limitations you may not like to have it on your system as it consumes network bandwidth however. 
Continue Reading:
Introduction to Postman: API Development Platform