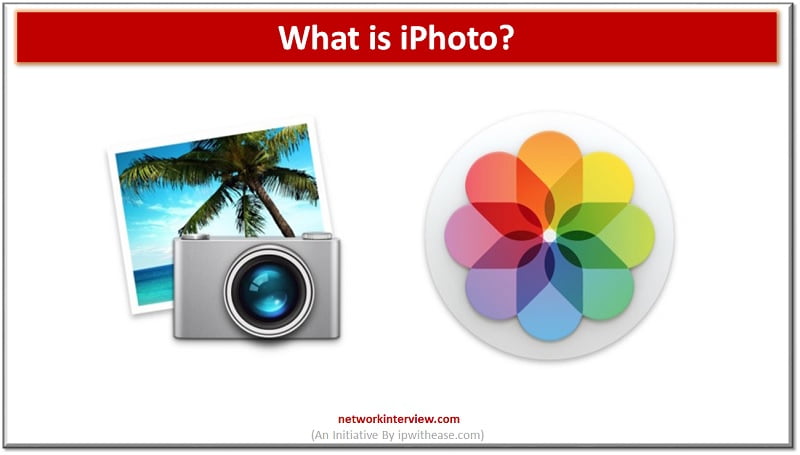 One of the major issues is what to do with all your photos. It is much easier now to create photos and share them as well but storing and organizing them in different places could be a troublesome experience. Also, at times if we need to edit them, print them and so on. 
In this article we will learn more about iPhoto the digital photograph manipulation software designed by Apple Inc. we will learn about its features, functions and limitations in this article.   
About – iPhoto
Digital photographs management software application developed by Apple Inc in 2002. It was designed to allow importing of pictures from digital cameras, local storage devices like USB, CDs and DVDs and hard disks into the iPhoto library. It recognizes almost all digital cameras without the need for additional software. It supports most common image file formats in addition to raw image formats. Videos are also supported limited to trimming of clips. Photos can be given title, labelled, sorted and organized into groups. Photo editing features like red eye filter, contrast and brightness, crop and resize etc. Music can be imported from iTunes into photo albums. 
iPhoto users can order a range of products such as standard prints, posters, cards, calendars, send pictures for professional printing to Kodak services and so on. 
Features of iPhoto
iCloud integration – Apple offers free online storage and sync services. With few clicks on MAC and iOS gadget, the last 1000 photos and videos can appear on your Mac and iPad
Social media sharing – easy upload of photos and videos to an existing Facebook album or Flickr set 
Streamlined printing – Printing is made easy by providing a single option screen with all printing options such as photo, paper size, brightness etc including a preview option to view photo exactly how it is going to look like when printed
Database functionality to maintain photos and multiple copies of photos are not made but merely keeps record of changes to each photo hence it is a big saving in space 
Keywords and location tags – tucked into files we export, new card designs, and create beautiful screensavers 
Compare, tag and flag photos – let you see multiple shots side by side to determine which is the best
Limitations of iPhoto
Do not permit to share iPhoto's libraries over network 

Lacks sophisticated photo-editing features

imports file types it doesn't support
How to install iPhoto?
Basic requirements for installation of iPhoto
Processor – Intel dual-core processor

Operating System – Mac OS X 10.6.3 or newer 

RAM – Min 1GB 

HDD – Min 5GB of free hard-drive space
Installation steps 
Open the Mac App store

Hold option and click on purchases

Enter your Apple ID and password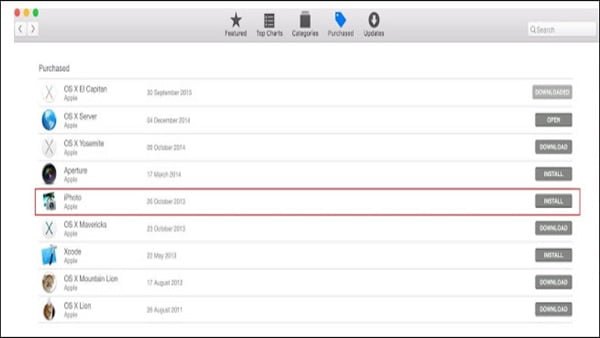 iPhoto will appear in the Purchase list, click on install and download and install it.
Once you finished initial setup process you can start uploading the pictures and videos.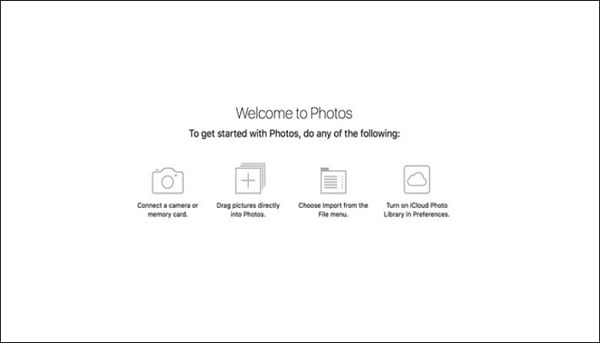 Import images and folders into photos
Once photos are set up the next step is to import them to bring your older pictures and libraries to photos for Mac. 
Open photos from your DOC or application folder

Click on the '

File'

menu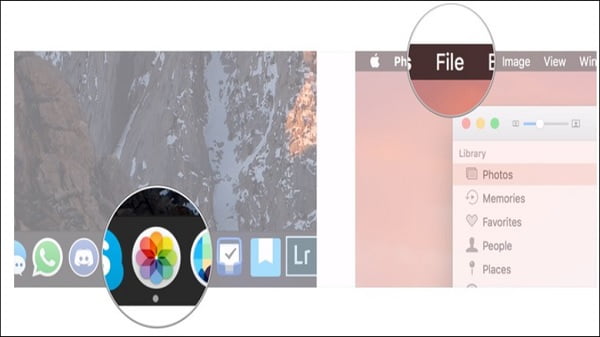 Select Import (or type Shift-I)

Find and select the image you wish to import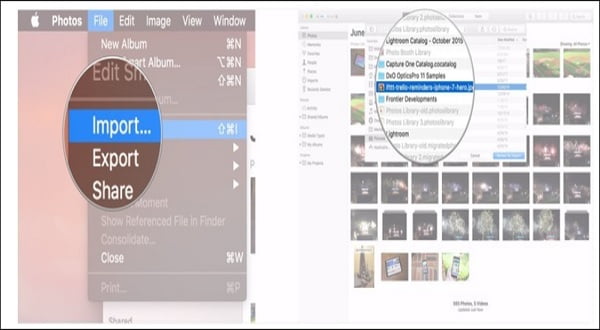 Click 'Review' before import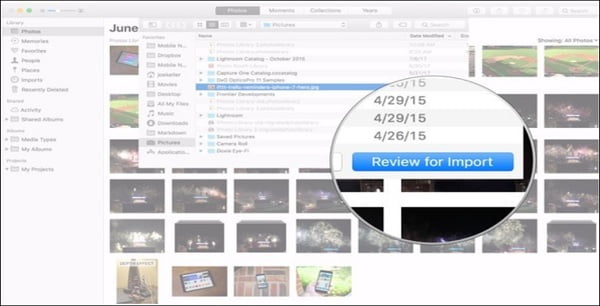 Confirm photos by clicking 'Import all new photos' in upper right corner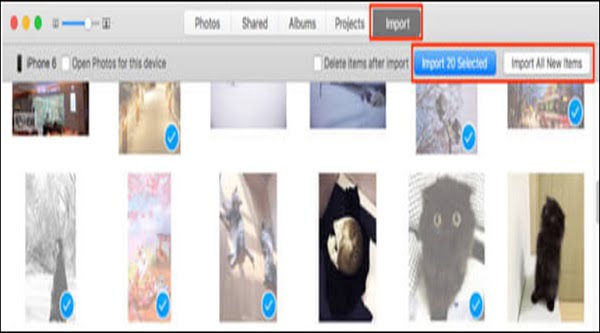 Continue Reading:
Quintessential Things to do After Buying a New iPhone
What is Google Duplex? and How does it work?