What is Google Duplex? and How does it work?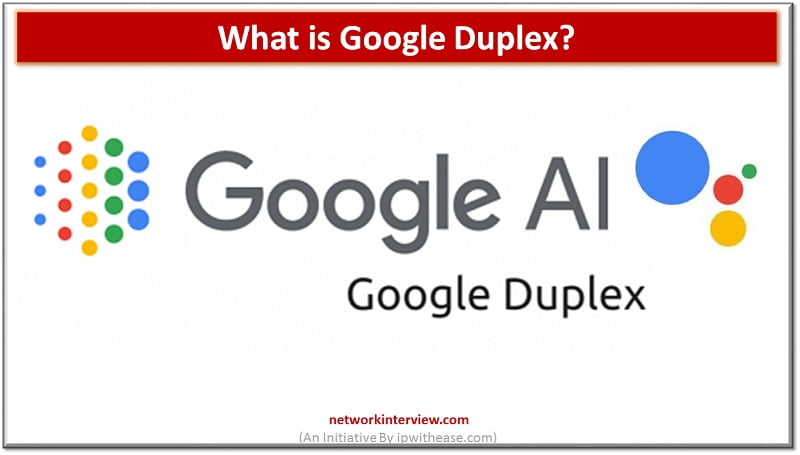 Hey guys, Are you in need of a Personal Assistant or Trip Planner who you want to make reservations and appointments on behalf of you free of cost? What if I said there is an AI that can do these chores for you. 
Yes, the new Google Duplex helps you to make appointments and calls on behalf of you. Are you interested to know more about Google Duplex? Excited to use this? 
If so, you are in the right place. Here in this article, you will get to know about the Google Duplex and its workings. Okay without further let's get into the article. 
What is Google Duplex? 
Every one of us is amazed by the Google Assistant feature in our Android phones. Nearly 1 billion people around the world use Google Assistant now. In 2018, Google launched its new feature Duplex, which is said to take Google Assistant to the next level. 
This Duplex helps the user to make appointments to business over the phone using the Google Assistant, without interacting with the user. The special thing about the Duplex is that it doesn't use a robotic tone of voice. 
We have seen automated phone recording, Virtual Assistants, and many others AI which use a robotic tone. But the Duplex uses the human voice which would be hard for the person on another side to differentiate humans and AI. 
The Google Duplex helps the user to make reservations in hotels, Hair salons, and some related businesses through the phone. 
How Does it Work? 
Here is an example situation that gives you a clear idea about the working of the Google Duplex. 
Let's say you want to book a table for your dinner in your nearby hotel. Now open your Google Assistant, Google Maps, or Chrome and search for it. You will be able to find different hotels or restaurants near you. 
Now you can use the Google Duplex option to make reservations specifying the time, date, and other information. You can use the Duplex in Google Assistant and also on the Web. 
Now the Duplex AI will make a call to the respected restaurant, and ask questions to the receptionist about the business hours, availability, and pricing. And finalizes the reservation for you. And the information about the reservation will be informed to the user(you). 
Availability of Google Duplex
Google said that they are taking a slow and promising approach for this new feature. Thus Duplex is not available around the world, it first launched in New York and is now available in 49 states of the US. 
And the Duplex services are further expanded to UK, Australia, Canada, India, Mexico, Spain, and New Zealand over the last 2 years. As geographical limitations, the Duplex first launched only in Google Pixel model phones. 
But now it is available on all Android phones running version 5.0 or higher. Now it is also available in the Apple phones that have Google Assistant installed. 
Concerns relating to Google Duplex 
Since its launch, Duplex has faced many concerns and debates among tech enthusiasts. Many people found it awkward or creepy to talk to an AI which sounds like a human. And for further voice quality improvement and future use, the Google Duplex records the calls made by it. 
This raised the question of privacy, however recently Google replied to these concerns with a new option. This lets the person on the other side know this is a call made by the Duplex and it's been recorded. If the person is unwilling to record, they can choose the unrecorded line. 
Future for Google Duplex
Making reservations, appointments might seem like small work. But the AI technology has crossed a long path in a short duration. And there is no doubt we will see many AI in other fields also. 
Think of an AI answering all your questions instead of a Service bot that asks you to press a number every time. So the future of Google Duplex is bright. And still, there are some concerns regarding it, we should wait to see how it turns out. 
If you have any further questions or doubts please ask them in the comment section below. 
Continue Reading:
What is Artificial Intelligence(AI)?
Top 10 Networking technology trends