Difference between Time-sharing and Multi-tasking Operating Systems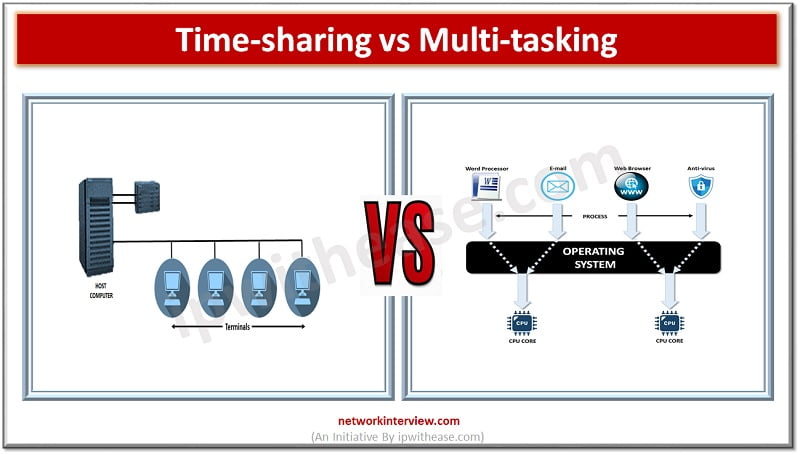 As a modern computer user, you may not know that multi-tasking and time-sharing operating systems are two different things. Though they both are similar and dependent on each other, there are some differences between them. 
Wait, are you saying they differ? Yes, in this article you will get to know about the difference between them and their uses in today's computers. Okay, without ado let's see what they are. 
What is Multi-tasking OS?
Multi-tasking allows you to execute various tasks or run different applications simultaneously at the same time using the time-sharing concept. Let's see how this works-
In early times, you wouldn't be able to run two different applications at the same time. But now you can work listening to your favourite music, this is because of the multi-tasking ideology used in the operating system. 
The Operating system acts as a bridge between your software and the hardware of your computers. It assigns a small-time quantum for each task based on the time-sharing technology. 
So your CPU will run the first task for a specific time and start processing the next task for the text quantum period, then again it will come back to the first task. Like this, it will go on a cycle between multiple tasks.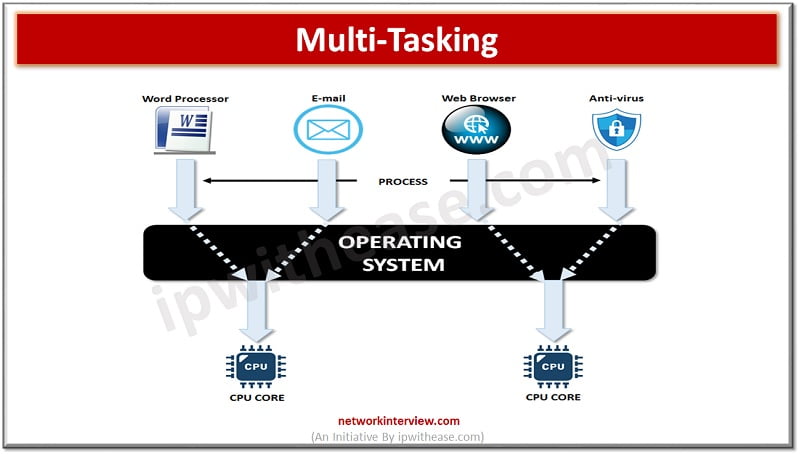 Advantages of Multi-tasking OS:
Here are some advantages of the multi-tasking or multi-tasking Operating systems –
It gives a shorter response time

Increase the CPU utilization 

Helps in parallel working different tasks
Disadvantages of the multi-tasking OS:
There are two disadvantages in the multi-tasking-
It can't be implemented in the old processors that are very slow to make use of quantum time. 

It requires large memory storage than another Operating system like multi-programming OS. 
What is Time-sharing OS?
Time-sharing is the extension of Multi-programming and Multi-tasking concepts. The time-sharing operating system allows multiple users to access the computer resources for a specified time slice. 
It works like multitasking, but the difference here is that it allows multiple users to access the computer resources whereas multi-tasking focuses on running different applications at the same time. 
It is an integration of multi-tasking and multi-programming. Multi-programming operating systems allow the CPU to process multiple jobs by monitoring their status and switching between them. In the time-sharing operating system, the same switching is done for each quantum period as in multi-tasking.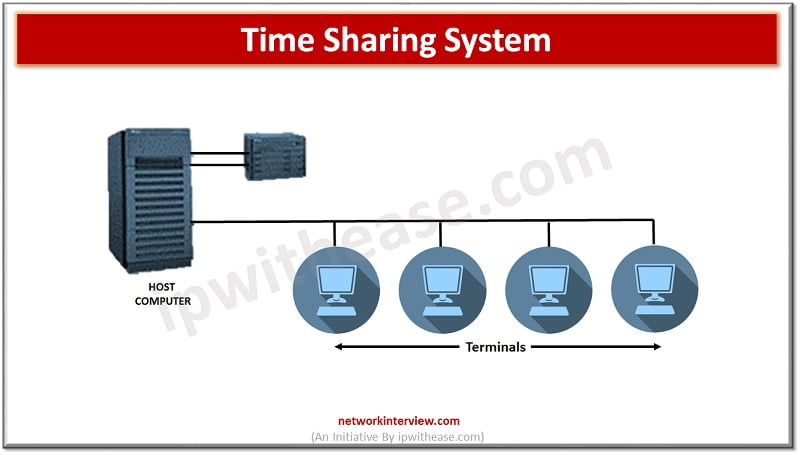 Advantages of Time-Sharing Operating Systems
Here are the few benefits of the time-sharing operating systems –
It reduces the CPU ideal time

The response speed of the CPU is increased

All the users and task are given a specific time

Tasks run in parallel

Maximizes the total job output of a computer. 
Disadvantages of Time-Sharing Operating Systems
Might consume more resources

There are some security and integrity concerns

You should have a high level of hardware to handle these complex workings

There is a small room for data communication problem

In short, it has a problem of reliability. 
Difference between Multi-tasking and Time-sharing OS
There is no difference between them, time-sharing is just the next stage or further developed multitasking operating systems. Today all the operating systems adopt both multi-tasking and time-sharing concepts so it is hard to differentiate them. Here are some differences among the similarity. 
Parameter

Multi-tasking Operating System

Time-sharing Operating System

Definition
The operating system that can run more than one task at a time is called a multitasking operating system.
Time-sharing Operating systems are the further extension of the multi-programming system with the time-sharing concepts.
 

How it works

The processor time is shared between different tasks based on the time-sharing concept.
The processor time is shared between multiple users by integrating multi-programming with multi-tasking.
Nature
It is a type of time-sharing Operating System
It is an operating system that runs more than one program in a single CPU parallel.
Efficiency
It is less efficient than the time-sharing operating system
It is comparatively more efficient
Memory Storage
It requires large storage to work on a time-sharing basis.
Integration of multi-programming reduces the storage need but still, it is high.
Cost
The cost of a multitasking operating system is lesser than a time-sharing operating system.
It is comparatively expensive.
Next stage
It can be further developed into a time-sharing operating system.
It can further be developed into a real-time sharing operating system.
Download the comparison table: Timesharing vs Multitasking
If you have any further questions about these operating systems or any other Operating systems, please share them in the comment section below.
Continue Reading:
What is MS-DOS ( Microsoft Disk Operating System)?
Linux vs Windows Operating system