Skills required for Network Engineer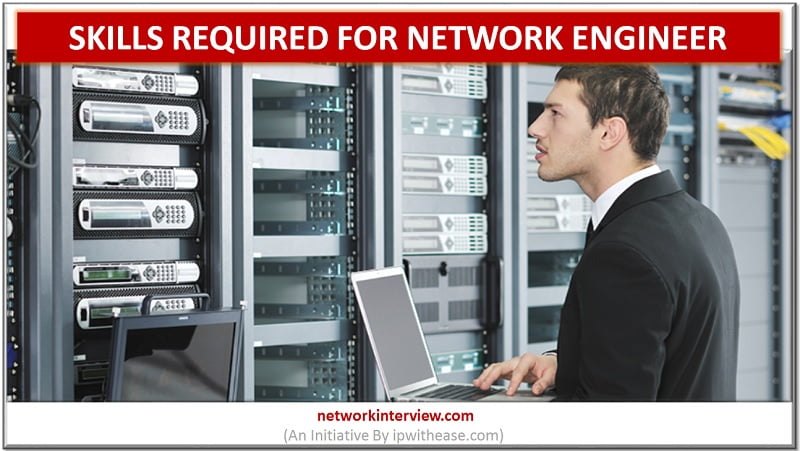 Skills required for Network Engineer
In any IT setup, Network Engineer is the key and fundamental resource responsible for setup of network infrastructure on which all the services like Security, voice, wireless, messaging and Internet are made accessible. A network engineer is a technology expert who is highly skilled and trained in maintaining the connectivity of. Network engineering includes being responsible for formulating, implementing and executing all the computer networks within an organization.
Additionally, a network engineer plays crucial role in ensuring all the systems are functioning properly as instructed. The fundamental goal of a network engineer is to provide the maximum network to the organization with the security. Sometimes, organizations have to hire global network engineers across the countries depending on network complexity and an administration's requirement. Their responsibility is to take care of technological advancements throughout the firm. This international network of engineers proves cost-effective for the organization.
Related – Why Cisco certification is important?
Key responsibilities of a network engineer include: 
Router and Switch configuration
Auditing in IP addresses.
Arranging scheduled upgrades.
Investigating faults in the network.
Improving the efficiency of current networks
Upgrading network equipment and data servers.
Designing and implementing new network solutions.
Linking with service desk engineers and project managers.
Maintaining IT security systems and administering firewalls.
Solving network problems and maximize network performance.
Skills required for network engineer:
Network Engineer job description should include the following skills and qualities:
Technical skills
A network engineer needs to:
Understand the technical demands of their employer's business
Detailed knowledge of network protocols and services such as TCP/IP, DNS, proxy and DHCP.
Well-known networking knowledge of protocols, devices, commands, topologies, techniques and best practices.
Ability of handling network vulnerabilities.
Soft Skills
In addition to the technical knowledge and skills required of a network engineer, there are few of soft skills that will help in this career. These include
Problem-solving and being a team player.
Excellent communication skills are required as they have to communicate with the relevant parties – network engineers often report to business leaders, so the ability to communicate information confidently, clearly, and professionally is essential for them.
Candidate must have multi-tasking skills and the ability to do various jobs at one time.
Each and every organization gives more importance to time management, the candidate must adhere to the policies of the organization and the candidate should be able to complete the tasks on time.
Excellent troubleshooting skills needed because troubleshooting requires experience and patience. The candidate must possess both to become a Network design engineer (Expert level).
Network engineers are flexible enough as they often work on schedule time so as not to interrupt the work schedule of employees who need to be online at regular hours.
How to gain the essential network engineering skills?
Network engineering is an exciting, challenging field. But you can't get there on your own. You require proper degree programme and you may specialize even further in the course of your networking career.
IT certifications and training courses are a great way to supplement on-the-job training.
Related – New Cisco Certifications in 2020
With networking training courses, you will learn about information security, operating systems, network administration and programming essentials. Depending on the organization, they may also require specific certifications or training courses.
An industry known certification is CCNA Routing &Switching. This certification also equips a professional network engineer with the knowledge and abilities required to work on Cisco products or any other networking vendor device. Another well know networking certification is Comptia A+ and network+.