6 Best Siri Text to Speech Voice Generator for Influencers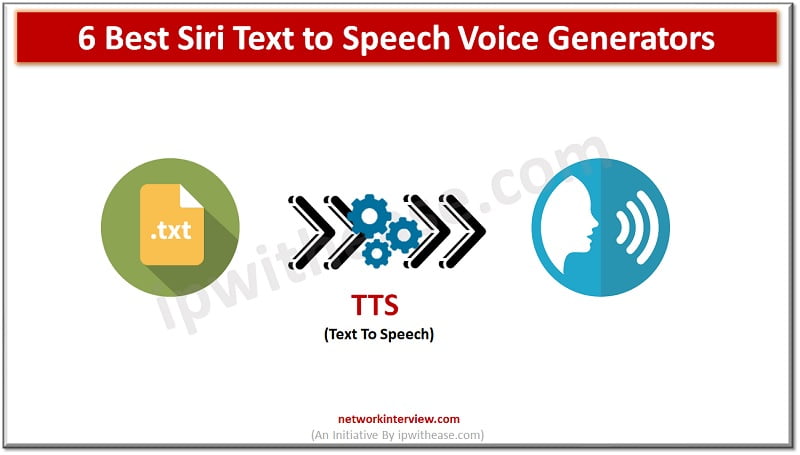 Advancements in technology have revolutionized our lives, simplifying the achievement of various goals and tasks. Among these technological advancements, ai voice generator tools play a significant role in enhancing convenience and understanding. TTS ( Text to Speech) enables influencers to transform written text to speech voices, improving accessibility and engagement. Among the array of TTS choices, Siri text to speech voice generators have become widely favored. This article will delve into the top 6 Siri text to speech voice generators influencers can use to elevate their content and mesmerize their audience.
What is Siri Text To Speech?
Siri text-to-speech online is a cutting-edge technology that utilizes the voice of Siri, the intelligent virtual assistant developed by Apple for all devices, to convert written text to speech voices. By using advanced AI and machine learning methods, it accurately replicates human communication's speech patterns, intonations, and nuances. This provides a genuine hearing experience for various applications such as content creation and accessibility.
Features
One of Siri's key strengths lies in its natural and human-like voice, which sets its text-to-voice feature apart. Apple's advanced neural network technology guarantees clear and accurate pronunciation of every word. Users can select from multiple voices with different tones and accents, catering to individual preferences and needs. Users can produce captivating and relatable content using Siri's familiar and high-quality voice on all Apple devices.
Factors to consider best Siri Text-To-Speech
Several factors are considered when selecting some TTS generators that act like Siri voice generators. 
When selecting AI voice generators, prioritizing the generated voice's quality is crucial. This entails ensuring the voice sounds natural and human-like, with clear pronunciation and appropriate intonation. 
Opting for generators that offer high-quality voices, which are pleasant to listen to even over long durations, is highly recommended. 
Another factor to consider is the range of voices available. Projects may require different voices, such as male or female, young or old. 
Moreover, compatibility is essential when choosing a Siri text-to-speech voice generator.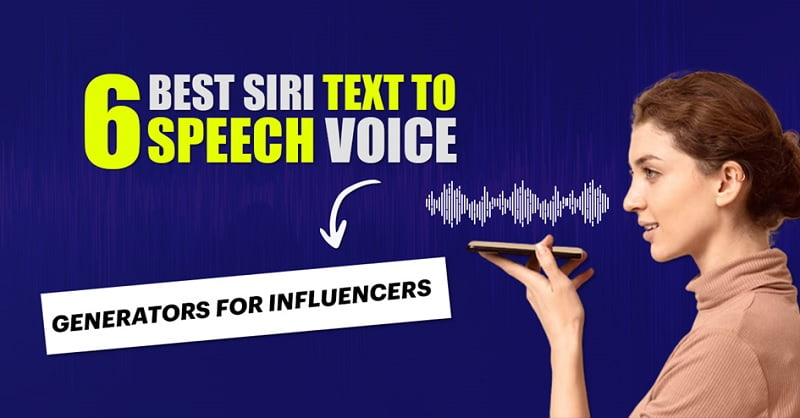 6 Best Siri Text-To-Speech Generators
Here we discussed the 6 best online text-to-speech generators that act as Siri online Text To Speech!
On4t AI Voice Generator
On4t Siri text-to-voice generator online is a cutting-edge platform that utilizes Siri's voice to transform written text-to-speech. On4t TTS uses Siri's genuine voice to captivate your audience, enhancing the engagement and relatability of your content. The speech sounds natural and personal, connecting with listeners on a deeper level. This platform offers users a seamless and authentic auditory experience, enhancing engagement and accessibility.
By utilizing On4t TTS, content creators, and influencers can captivate their audience with realistic and compelling spoken content. Furthermore, this platform supports 500+ human male and female voices in 140+ languages, allowing users to reach diverse audiences across various regions. The advanced technology behind On4t ensures the delivery of clear, precise, and natural-sounding speech on a free trial.
iSpeech
iSpeech Siri Text To Voice incorporates Siri's voice into its platform, offering influencers and content creators top-notch speech synthesis. Users can personalize the voice output through customization choices for speech rate, pitch, and volume in different tones. iSpeech Siri TTS is valuable for improving engagement and accessibility in audio content creation due to its versatility and support for various languages.
Murf.AI
Murf.ai, an AI software company, specializes in speech synthesis technologies. With Murf, you can easily create lifelike voiceovers for various projects, including video games, business presentations, e-learning, and Siri text-to-audio. Unlike other basic AI products, Murf provides all customers access to a comprehensive AI voiceover studio with a built-in video editor. This web platform allows you to produce high-quality videos with exceptional voiceovers effortlessly. The user-friendly and intuitive system lets you quickly add voiceovers to photos and videos. 
AV Voice Changer
AV Voice changer can convert any text or speech into the voice of Siri. Additionally, it offers a comprehensive editing section that allows for various modifications to the voice. Whether you want to make Siri's voice sound deeper, higher, more feminine, younger, or older, or give it a unique twist, this tool can handle it all. You can adjust Siri's voice's pitch, tone, brightness, or harmony by utilizing the celebrity voice changer feature. Moreover, AV Voice Changer includes a vast library containing numerous high-quality voices. You can explore these voices to enhance your knowledge of generating top-notch text-to-audio conversions.
NaturalReader
NaturalReader with Siri online Text-to-speech voices combines Siri's voice capability with a flexible text-to-speech framework. Users may use Siri's familiar and high-quality voice to translate textual material into natural-sounding speech. NaturalReader provides accessibility and engagement by supporting numerous languages and file types. Customization tools enable influencers to fine-tune voice settings, further personalizing their audio material.
Voicebooking
Voicebooking is convenient and practical for generating voiceover text and Siri voices. Voicebooking has multiple languages and selects either a male or female voice. You can save and download the audio file once you sign up and start using the text-to-voice generator. With the premium edition, you have unlimited access to creating voiceover projects. Also, you can emphasize specific words in your text and add pauses as you need to.
Final Words
Influencers are reaping significant benefits from deploying Siri text-to-speech voice generators to increase engagement and accessibility of their content. By leveraging Siri's recognizable and high-quality voice, these generators enable influencers to interact with their audience directly and reach a greater spectrum of individuals.
The six promising Siri AI voice generators discussed in this article give influencers the tools to improve their content and deliver a compelling aural experience. So, use the power of Siri TTS technology to discover new avenues for your content production adventure.
Continue Reading:
Automation vs Artificial Intelligence: Understand the difference
Data Science vs Artificial Intelligence