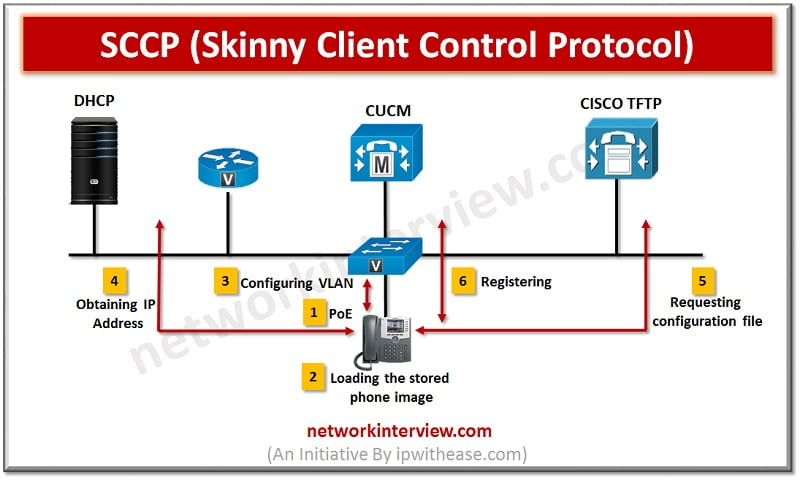 SCCP stands for Skinny Client Control Protocol . It is a lightweight , proprietary control and communication protocol originally developed by Selsius Systems and later taken over by Cisco Systems.It is a lightweight IP-Based protocol for Signalling with CUCM and CME for Cisco phones session signalling.
Key Features:
It communicates on TCP 2000.
It is a very light weight protocol with very simplified message structure.
It is used with CUCM or CME.
It requires provisioning devices and MAC address.
SCCP supported phones are more on automatic mode compared to SIP supported phones.
SCCP is used for communication between Cisco VoIP phones and Cisco Call Manager.
SCCP uses UDP as the transport medium for its media path, because it is very good for real time traffic like VOIP traffic.
Related – SIP vs SCCP