What is an LMS (Learning Management System)?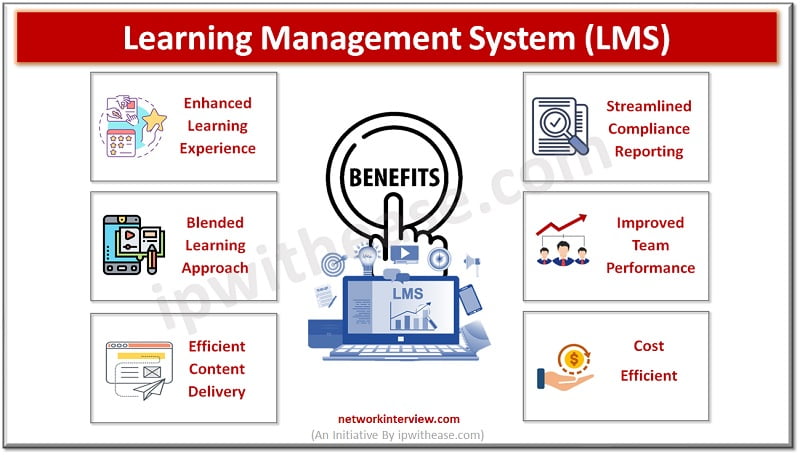 ‍In today's digital age, online learning has become an integral part of education at all levels. It's no surprise that businesses are also embracing this technology to enhance their training and professional development programs. One tool that has gained popularity in this regard is the Learning Management System (LMS). An LMS is a powerful software platform that allows organizations of all sizes to create, administer, and distribute specific courses to train new employees and monitor the progress and performance of current employees.
In this article, we will explore the concept of a learning management system, its benefits, components, available software options, and factors to consider when choosing an LMS.
What is an LMS?
A learning management system is a robust training and professional development software resource that organizations can incorporate into their employee onboarding process. LMS platforms are often hosted in the cloud, allowing for remote access. They combine database management within a digital framework to manage curricula, training materials, evaluation tools, course scheduling, regulatory compliance, and more. By utilizing an LMS, businesses can effectively control learning, development, and training while setting clear expectations for employees' progress.
Components of an LMS
While the exact components of an LMS may vary depending on the platform, there are some standard features that most learning management systems offer:
Course Management: An LMS allows administrators to create class rosters, control registration, and build waiting lists. It also enables the uploading and management of curriculum content, including course materials and assessment tools.
Delivery of Course Content: LMS platforms provide a web-based interface through which instructors can deliver course content to students. This allows for an entirely remote educational experience, facilitating learning from anywhere at any time.
Interaction and Collaboration: LMS platforms offer features that foster interactions between students, such as instant messaging, email, and forums. These functionalities promote collaboration and facilitate discussions among learners.
Assessment and Testing: Learning management systems establish methods for assessment and testing, including tools for creating and administering quizzes and exams. These features help evaluate learners' understanding and progress.
In addition to these standard features, LMS platforms designed for corporate training often offer additional functionalities, such as automatic enrollment and reminders for mandatory courses, manager access for approving materials and participation, and HR integration for tracking employment eligibility and performance goals.
Advantages of an LMS
Implementing a learning management system in your organization offers several advantages:
Enhanced Learning Experience
An LMS provides employees with a centralized location for all learning activities, making it easier for them to access and engage with training materials. This improves the effectiveness of learning by increasing visibility and availability of learning opportunities.
Streamlined Compliance Reporting
LMS platforms track employees' course completions and scores, making it easier for management to ensure compliance with training regulations. The system simplifies reporting and allows HR departments to focus on training and identifying certification needs.
Blended Learning Approach
LMS platforms combine social and formal learning methods, creating a more holistic learning experience. By integrating online learning methods, such as video tutorials and interactive quizzes, LMS platforms accelerate learning, increase knowledge retention, and allow employees to learn at their own pace.
Improved Team Performance
By tracking employees' learning progress, managers can identify knowledge gaps and areas that require additional training. This information enables management to address skill deficiencies and create a more well-rounded team.
Efficient Content Delivery
Instructors can easily prepare and present quality courses through the LMS platform, providing participants with positive learning experiences. This streamlining of content delivery saves time and resources, allowing trainers to focus on creating impactful learning materials.
Cost Effective
If you are exploring options to decrease your expenses, implementing an LMS could assist in streamlining your training program. By transitioning your corporate training from in-person courses to a versatile online learning management system, you have the potential to achieve long-term cost savings.
How LMS can benefit an organization?
Implementing a learning management system offers multiple benefits to various stakeholders within an organization:
Employee Level
Employees benefit from an LMS as it provides them with well-structured, uniform training and education that sets them up for success in the company. They gain in-demand career skills and can access required training on-demand through the LMS's cloud-based interface. Additionally, remote employees can also benefit from the flexibility of accessing training materials from anywhere.
Manager Level
Managers can seamlessly track and monitor employees' progress through the LMS. The system generates reports to show the progress of required courses and training materials, allowing managers to identify areas where additional support may be needed. LMS resources also help ensure compliance with training regulations and can be used to ensure employees complete specific training courses before starting new roles.
Organizational Level
The entire organization benefits from implementing a learning management system. LMS platforms are flexible and scalable, allowing businesses to add or eliminate courses and materials as needed. They can also update content to keep employees up-to-date with the latest industry developments. Furthermore, organizations can provide specific customer training, enhancing sales and customer service efforts, which ultimately boosts customer satisfaction.
Popular LMS Software
There are numerous learning management systems available, each offering different features and capabilities. Here are some popular LMS platforms:
360Learning: 360Learning provides a comprehensive interface for managing and setting up curricula, tracking employee progress, and managing course history. It offers collaborative tools and analytics to enhance the learning experience.
Blackboard Learn: Blackboard Learn is a widely used LMS in the education sector. It offers robust features for course management, content delivery, and student interaction. Blackboard Learn also integrates with other educational tools and services.
Desire2Learn (D2L): Desire2Learn, also known as Brightspace, is an LMS designed for both educational institutions and businesses. It offers a user-friendly interface, personalized learning experiences, and powerful analytics for tracking learner progress.
Moodle: Moodle is an open-source LMS that is highly customizable and widely used in the education sector. It provides a range of features for course management, content delivery, and student collaboration.
Sakai LMS: Sakai LMS is another open-source platform that focuses on collaboration and engagement. It offers tools for course management, content delivery, and student assessment.
Docebo: Docebo is a cloud-based LMS that offers a user-friendly interface and a variety of features for course management, content delivery, and learner engagement. It also provides advanced analytics for tracking learner progress.
Bridge: Bridge is an intuitive and scalable LMS designed for businesses. It offers features for course management, content delivery, and learner engagement. Bridge also provides tools for performance management and employee development.
How to Choose LMS Software for an Organization?
When selecting an LMS software for your organization, consider the following factors:
Business Needs: Identify your organization's specific training requirements and goals. Determine if you need a cloud-based system to accommodate remote employees or if you require specific features, such as compliance tracking or integration with HR systems.
Features: Evaluate the features offered by different LMS platforms and determine which ones align with your organization's training objectives. Consider features such as content delivery, collaboration tools, assessment capabilities, and reporting functionalities.
Security: Ensure that the LMS software provides robust security features to protect sensitive employee and training data. Look for features such as secure data encryption, access controls, and compliance with data protection regulations.
User-Friendliness: Choose an LMS software that is intuitive and user-friendly. This will make it easier for employees to navigate and engage with the platform, leading to better adoption and engagement with the training materials.
Support and Training: Consider the level of support and training provided by the LMS vendor. Ensure that they offer comprehensive onboarding and ongoing support to assist with any technical issues or training needs.
Conclusion
Implementing a learning management system (LMS) can significantly enhance your organization's training and professional development programs. By selecting the right LMS software, you can create a more efficient and effective learning environment that empowers your employees and drives organizational success.
Continue Reading:
Artificial Intelligence vs Machine Learning
RPA – Robotic Process Automation