Learn Video Editing: 5 Online Tools Every Techie Needs to Know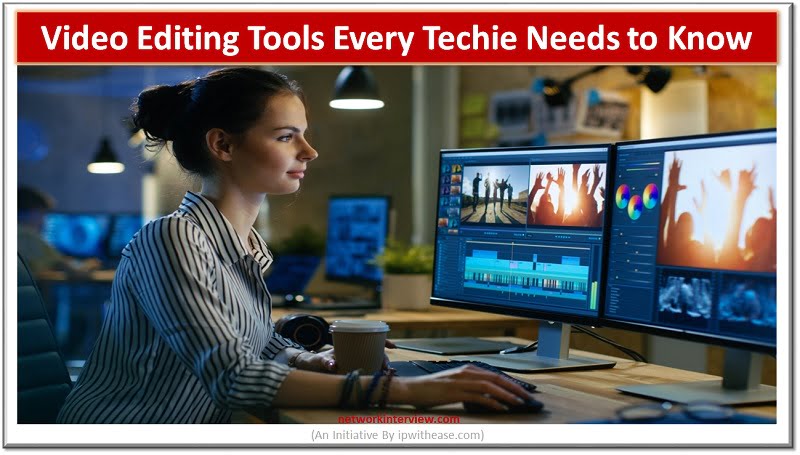 Importance of Video Editing
A recent study revealed that about 85% of businesses use videos in their marketing strategy because of their increased access and affordability.
Today, there are so many tools that you can use to learn video editing. Some offer basic functions such as trimming, cropping, and adjusting the aspect ratio, while others come with more complex features such as blurring, color correction, cross dissolving, and more.
So, if you're looking to take your videos to the next level, you need substantial knowledge of what types of online video editing software are out there and what they can accomplish.
List of Video Editing Tools
Here are 5 easy video editing software to help you learn video editing fast and effectively.
WeVideo
WeVideo is a popular video editing app that's free to use. The online software enables multiple individuals to collaborate on a video project simultaneously. Unfinished videos get automatically saved in Google Drive, and you can take raw videos right from your phone.
Whether you're looking to create a music video, business presentation, or YouTube video, WeVideo will enable you to create professional-quality videos in minutes.
Adobe Video Editing Software
This industry-leading video editing software takes your videos further for TV, film, and online viewing. You can edit your raw footage on both mobile and desktop while adding video effects, graphics, transitions, high-quality audio, and so much more.
Adobe also allows you to create engaging content with various compositing techniques and motion graphics as well as being able to turn video into gif.
Pinnacle Studio
Pinnacle Studio is one of the most easy-to-use video editing programs that offers users plenty of functionalities to edit their videos. The software features a drag-and-drop interface using video and audio snippets.
In addition, this editing tool offers professional-quality features without a steep learning curve. You can record and import files from a broad range of sources and include special effects like 360-degree editing, stop-motion, new mask motion-tracking, titling, and audio adjustments.
InVideo
Marketers, publishers, individuals, and agencies can all benefit from this online video editing software. The app comes pre-built with everything you need to create stunning videos.
From a user-friendly interface to new templates introduced every month, this is a must-have tool for anyone who wants to create an engaging video.
Powtoon
Powtoon is a leading online video editor that's available for anyone online. The software is easy to operate and can edit your video by using simple drag-and-drop features.
In addition, the app has some pre-created template designs which you can use to create or edit your video. You may also utilize this software to import clips and films from other sources and edit them according to your needs.
Learn Video Editing to Create Professional Videos
If you want to remain competitive and capture user attention, you need to learn video editing like a professional. The above online software will help create compelling, high-quality videos for even the most novice of users.
For more interesting technology blogs, be sure to check out our Tech blog page.
Continue Reading: