Hub and Spoke/Star Network Topology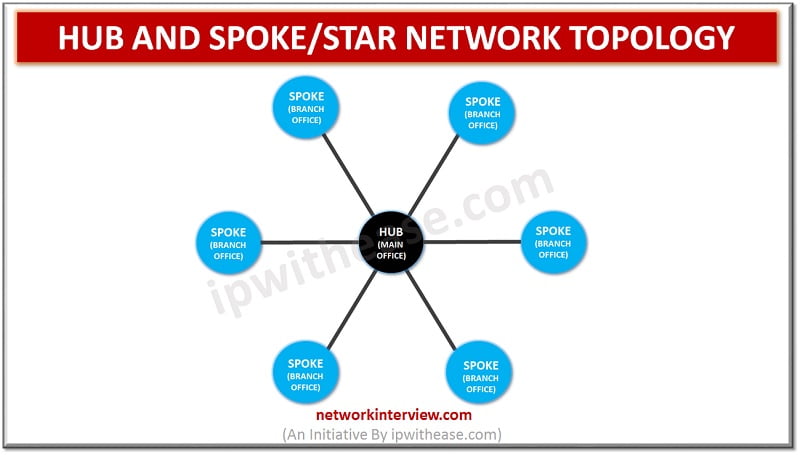 HUB AND SPOKE/ STAR NETWORK TOPOLOGY
Network Topology refers to the physical or logical layout of a network. Hub and spoke or star topology is a site-to-site  Wide Area Network (WAN) topology. In this type of topology, we have a central device, called the hub, that is connected to multiple other devices named as the spokes.
Large enterprises have multiple business offices at different geographical locations globally. So, in that case we can use Hub and spoke topology, where business office (i.e. main office) act as a hub while other offices(branches) act as spokes. All the spoke sites are connected to each other via hub site. So, basically the network communication between any two spoke sites travel through the hub inevitably.
USES
Hub and spoke topology can be used in a frame-relay network.
It is also used with other protocols e.g DMVPN.
ADVANTAGE
The main advantage of hub and spoke technology is that it is cost effective.
 It is relatively easy to set up and maintain.
DISADVANTAGES
WAN network topology may cause communication time lags.
WAN network topology also has redundancy issues.
Hub is a single point of failure, if the main office network fails, entire enterprise network communication may fail.
Watch this video for better understanding of Topologies: