How Does Mobile Tracking App Work?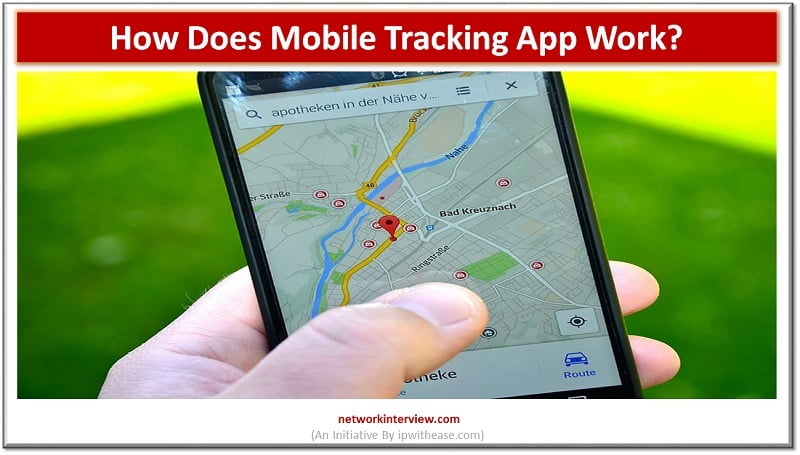 You can keep tabs on your friends and family with the tap of a button using mobile phone tracking software. Yet, do you understand how these applications function? Or the many different methods that they can assist you in locating all of the information that you are seeking for? If you don't know how mobile tracking apps work, and the best methods to utilize them, this article will fill you in.
There has been a steady development of mobile tracking technology throughout the years. Brands of mobile phone trackers nowadays offer a plethora of extras to their products to give customers more bang for their buck. Features such as location tracking, textual analysis, image/video retrieval, and social media notifications are included. All of these functions are useful, but they won't be much help unless the user understands how the mobile tracking app works.
How Does Mobile Tracking App Work?
Mobile device tracking software utilizes the device's Global Positioning System (GPS) to locate the phone or other mobile device of interest. The Global Positioning System (GPS) is an interconnected satellite-based navigation system. In turn, these satellites provide accurate position information on the various devices scattered around the globe.
In order to function, these GPS satellites relay signals to the ground below. After connecting to this signal, the GPS device will analyse the difference in time between transmission and reception. As a consequence, we can calculate how far away the satellite really is from the actual receiver. With this information, the GPS receiver can pinpoint the precise position of the sought-after device.
Top 5 Best Mobile Location Tracking Apps 
It is important not to overlook the fact that a tracking tool might play a significant part in determining the location of your phone. Below mentioned location tracking tools or apps are considered highly beneficial to track your mobile conveniently.
AirDroid

FamiSafe

Google Find My Device

Glympse

360 Security
How to Track Mobile Devices?
The Android Device Manager is what has to be activated in order to start tracking a phone. Yet, Apple's "Find My iPhone" feature does the same thing for iOS devices.
Not only may this be done using the aforementioned techniques, but there are also a number of third-party apps available. These applications are designed to track not just the position of a phone, but also its contacts, messages, and other information stored on it. There are a plethora of options available for this sort of app, and it is often referred to as a "mobile phone spy app." There is a wide gap in quality and functionality between different app packages. Nonetheless, FlexiSPY is undeniably among the top choices. It's one of the best-recognised and most downloaded spy apps available. This app can track your every move in real-time, from recording your keystrokes to locating you via GPS.
3rd-Party Tracking Applications
Mobile monitoring applications developed by third-party developers are the best option for spying on iOS and Android smartphones. Not only can this software track the device's physical position, but it can also keep tabs on the user's communications, media files, emails, and social media profiles.
Nevertheless, in order to monitor the target phone, you'll need to install these applications on it. You may or may not require physical access to the phone you want to monitor in order to install the tracking application. If the device in question is an Android, for instance, you'll need physical access to it in order to install the app. Remote application activation is possible if the device is an iPhone. To finish the setup procedure, you'll need the Apple ID and password associated with the device. Tracking may begin after all other steps have been completed satisfactorily.
What's Wrong with 3rd-Party Apps?
The lack of privacy that comes with third-party spy apps is its major drawback. Users are expected to be aware of and abide by any applicable privacy regulations in their jurisdictions. In particular, privacy concerns arise when tracking a mobile phone without the owner's knowledge and consent. As parents are their children's legal guardians until they turn 18, they are the only ones who may legally supervise their child's mobile phone use.
The Last Word
So, that's the basic function of a mobile phone tracking app. If you ever find yourself needing to keep an eye on a mobile device, we recommend using reliable 3rd-party apps like FlexiSPY as they provide sophisticated tracking capabilities and can keep tabs on all sorts of data sent by the target device. 
Continue Reading:
What are Progressive Web Apps (PWAs)? A Comprehensive Guide
The Best Podcast Apps You Should Know About