CASB vs SASE: Which One Is Better?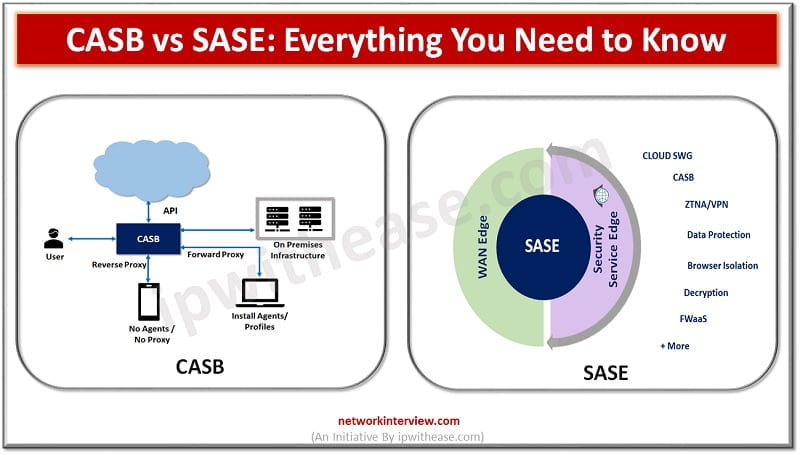 CASB vs SASE: Introduction
As more and more data moves onto the cloud new tools and methods are evolving to control data and adhere to security regulations. Coronavirus pandemic is becoming an acceleration factor as all around the world companies have to adopt digital remote working to survive in this period.
Many organizations implemented VPNs to connect remote workers to the organization network and soon had a major hit back on realizing how VPNs were riddled with problems. This necessitated the need for a cloud based, zero trust solution to fit into the changing business landscape. 
Today we look more in detail about two most popular terminologies related to cloud access in a secure manner – Cloud access security broker (CASB) and Secure access service edge (SASE), how they are related and different from each other, advantages and use cases. 
What is CASB?
Cloud access security broker (CASB) is a software which can be hosted on premises and cloud and enforce compliance via policies, security and regulatory safeguards around data and cloud applications.
Initially CASB focus was to bring in cloud visibility hence primarily it is used to detect shadow IT.  However later it has evolved to offer more features such as encryption, protection of data stored in the cloud by prohibiting specific categories of sensitive data exposure via email or file sharing, data access restrictions, audit on cloud services etc.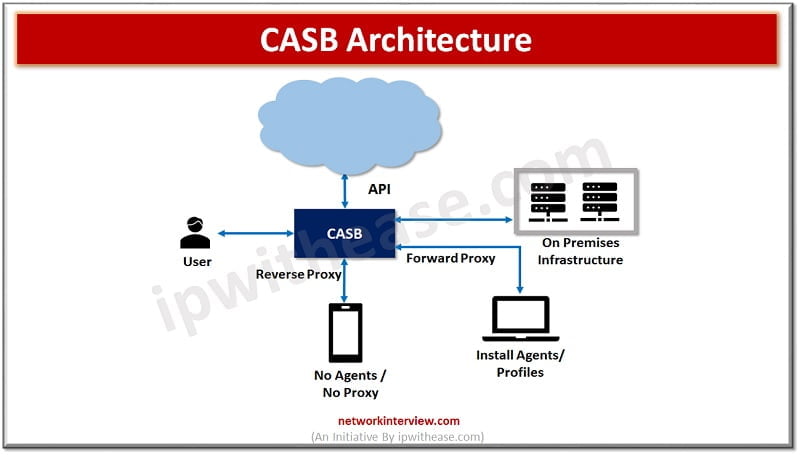 Let's discuss the key benefits and drawbacks of CASB:
Pros
Prevents external & internal cyber threats.
Cloud infrastructure can be made more secure by using it in conjunction with other solutions.
Cons
Need of integration with other security solutions.
It reduces the overall effectiveness of the security team because every security solution must be acquired, deployed, monitored, and maintained separately.
What is SASE?
SASE is a cloud-based IT architecture, a term coined in the year 2019 by Gartner which combines software defined networking and network security tasks and delivers them from a single cloud native platform. SASE is a broader term which covers access and security both in its paradigm without the physical boundaries. 
SASE gives businesses a converged network which is consistent, agile and holistic, eliminating need for specialized hardware or security appliances as it is delivered as a service. 
SASE is a bundle of access and security and have security components like Zero trust network access (ZTNA),  Data leakage protection (DLP), Secure web gateway (SWG) and Cloud access broker service (CASB).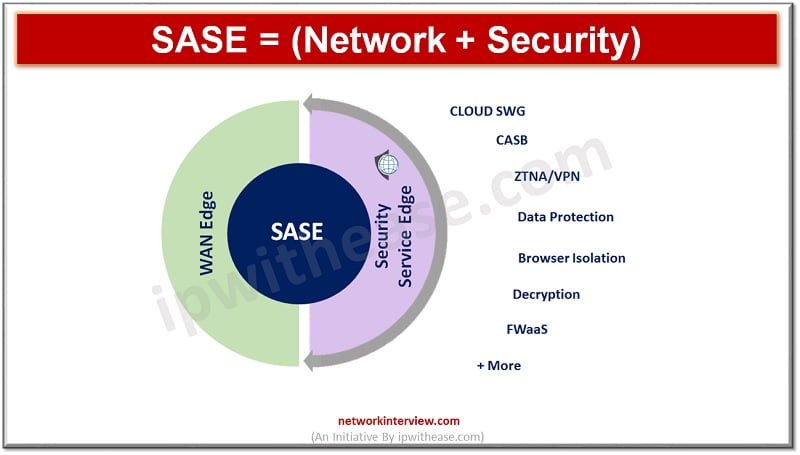 Let's discuss the pros and cons of SASE:
Pros
Provides an all-in-one solution fulfilling the networking and security requirements.
SASE is a complete WAN infrastructure solution, so it cannot be just slotted into place like a CASB.
An organisation can take advantage of the convergence of SD-WAN network services and fully integrated security technologies by using a comprehensive security stack.
Cons
A network redesign and the retirement of legacy networking and security solutions might be required to implement SASE.
It is expensive.
Comparison Table: CASB vs SASE
Below table summarizes the difference between the two: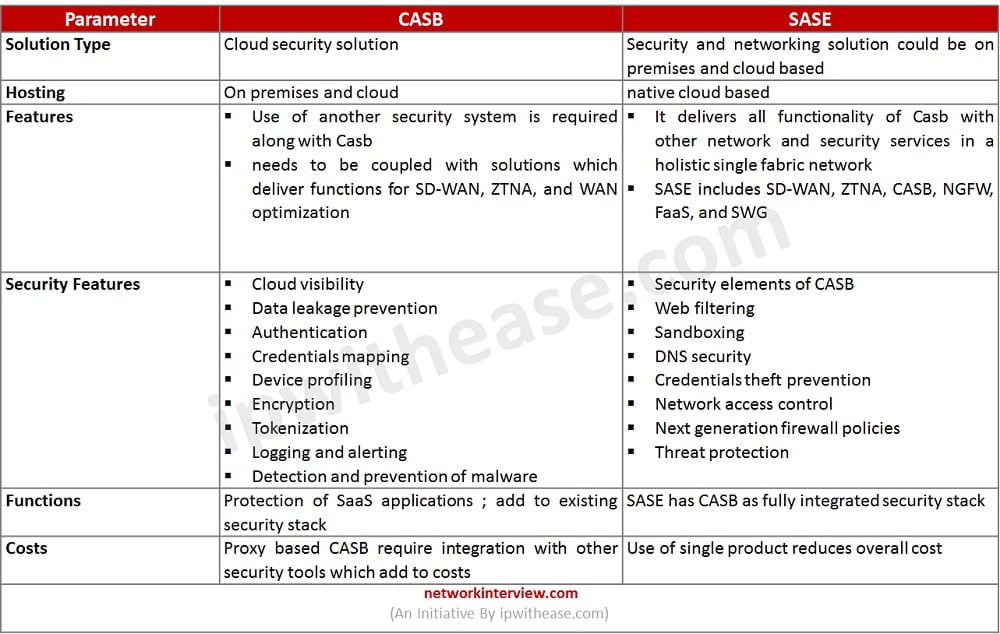 Download the comparison table: CASB vs SASE
CASB vs SASE: Which One Is Better?
To conclude which one is better CASB vs SASE, a CASB and a standalone SASE both offer the CASB functionality required for cloud security. Although there are advantages and disadvantages to both, the "right choice" may depend on an organisation's specific situation and objectives.
SASE is typically a better choice since it simplifies security and maximizes the efficiency of a company's security team, but a standalone CASB might be integrated more easily into the company's existing security structure.
Quick facts!
As per Gartner prediction by 2025 ; 80% of organizations will unify web, cloud services and application access using a SASE architecture.
Continue Reading:
CASB vs Proxy: Understand the difference