What is Site Reliability Engineering? Is it a Good Career Path?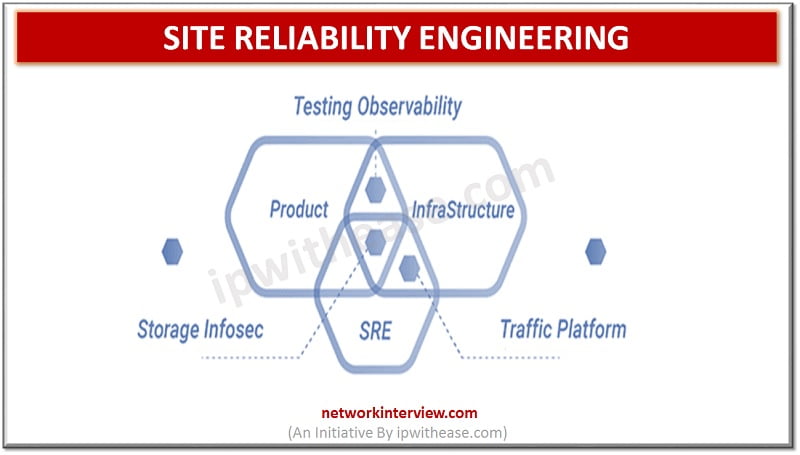 Introduction to Site Reliability Engineering
Until recently, there were only a few engineering career paths, but everything is changed now. There are many fields and specializations. The numerous websites on the internet and array of cloud platforms recently lead to the inception of a new position called Site Reliability Engineer. Are you wondering what is Site Reliability Engineer?
You are in the right place and in this article, you will get to know about Site Reliability Engineer and his/their important roles and responsibilities, and more.
What is Site Reliability Engineering?
Site Reliability Engineering is a side branch of Software engineering, where the concepts of Software Engineering are applied in infrastructure and development operations and problems. The short form SRE refers to Site reliability Engineering/Engineer.
Site Reliability Engineering was created in 2003 when Google planned to increase the performance of their sites. Later large tech companies like Amazon, Microsoft, and Netflix adopted this terminology.
Think of a site/system involved in large operations and you need to make a research about the data and make a graph of it. It's really hard to create a statistical report or observation on a system with large and fast data transferring.
But the introduction of Software Engineering here will make it simple by creating a program that automatically presents a graph, and thus smoothes  the process. This is just a layman way of example how the Site Reliability Engineer helps the whole system, it does more than this.
The main goal of a Site Reliability Engineer is to ensure the scalability, flexibility, reliability, and performance of the software system or website. First, these functions are done by the Development, now they are assisted by the SREs.
It is not common to have a Site Reliability Engineer in organizations, only the big organizations or sites that host massive servers that process large data. It is very hard for small organizations to hire an SRE.
What does a Site Reliability Engineer do?
Is becoming a Site Reliability Engineer is your dream? Then you might had this question in your mind about what they do. Here is the answer for you.
A Site Reliability Engineer acts as a bridge between the development team and operation teams. He accounts for the problems in both processes and uses software engineering knowledge to assist them.
A Site Reliability Engineer spends nearly 50% of his/her time in the "operations" which is shortly called "Ops" in the IT field. He/she will be engaged in the works like on-call, monitoring, issues, manual supervision, and intervention.
And spends the other 50 % in the development process, to will create new software to make the software scalable and automotive. The focus stays on increasing the performance of the site or system.
Roles and Responsibilities of Site Reliability Engineer
As said earlier, SRE shares the roles and responsibilities of the DevOps –
A Site Reliability Engineer should have a fast problem-solving attitude. If he finds something tiring for others then he should come with the code to automate the process without affecting the system.
Innovation and automation
He should be ready to implement new ideas into the development and operations and try to make the whole process automotive.
Good Administration skill
An SRE is someone who knows is skilled both in software and administrative functions. He merges the concepts of these two norms and creates a scalable and reliable system.
He should understand the needs of the clients and the market. And he must also have good communication skills to act as a bridge between the Development team and Operations Team.
Is SRE a Good Career Path?
As I said earlier, you cannot find an SRE position in a small organization, so if you want to become a Site Reliability Engineer then you need to earn some experience. But the advantage is that you don't need to be a technical expert. The basic technical knowledge is enough if you're a problem-solving and administrative expert.
Now answering your original question is SRE a good career choice? Yes, it is. You can expect a roughly average salary of $78,901 to $90,000.
Most people confuse the SRE with DevOps, are you one of them? please check our article difference between SRE and DevOps. If you have any further questions please leave them in the comment section.
Continue Reading:
Network Administrator vs System Administrator