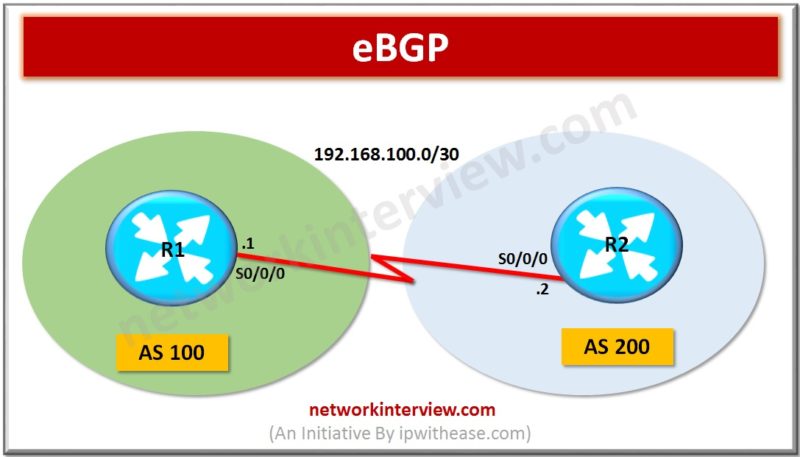 Introduction
eBGP is abbreviation for External Border Gateway Protocol and is one of the flavors of BGP protocol. eBGP Routing protocol is used between BGP speaking neighbors which belong to different ASNs (Autonomous System Numbers). eBGP functions as the protocol for interconnection of networks from different organizations.
Key Features of eBGP:
eBGP Neighborship: Both the routers forming eBGP neighborship should be in separate Autonomous Systems.
eBGP Route Advertisement: A route learnt from an eBGP peer will be advertised back to another iBGP or  eBGP neighbor by default.
eBGP Scope: It is used between organization, or between organization and ISP(Internet Service Provider).
eBGP Administrative Distance: eBGP routes have administrative distance of 20.
eBGP Topology: It does not require full mesh neighborship.
eBGP TTL: By default eBGP TTL value is 1 which means that neighbors(routers) should be directly connected. When the two neighbors/routers are not directly connected then we can still make it work but we'll have to use multihop.
Continue Reading:
In case you are preparing for your next interview, then our cheatsheet on BGP would be really helpful for you as a ready reckoner. Please download BGP CHEATSHEET FREE PDF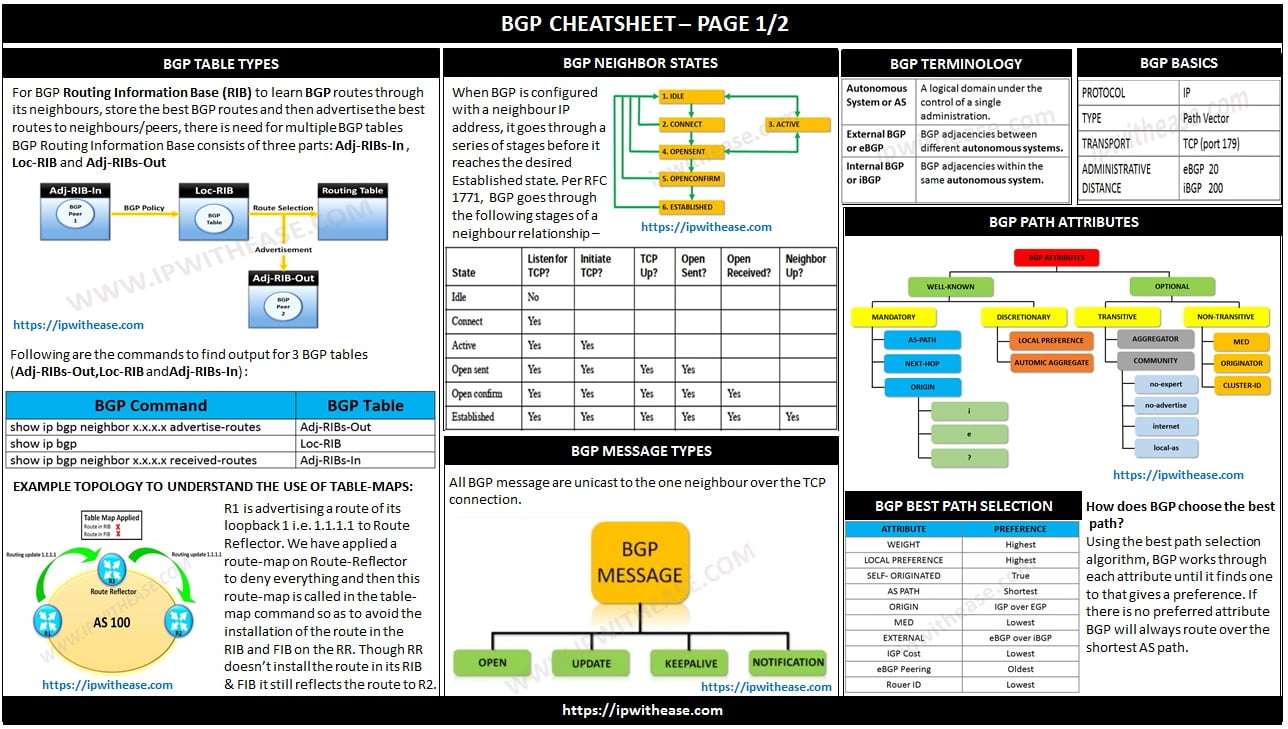 If you want to learn more about MPLS, then check our e-book on BGP Interview Questions and Answers in easy to understand PDF Format explained with relevant Diagrams (where required) for better ease of understanding.