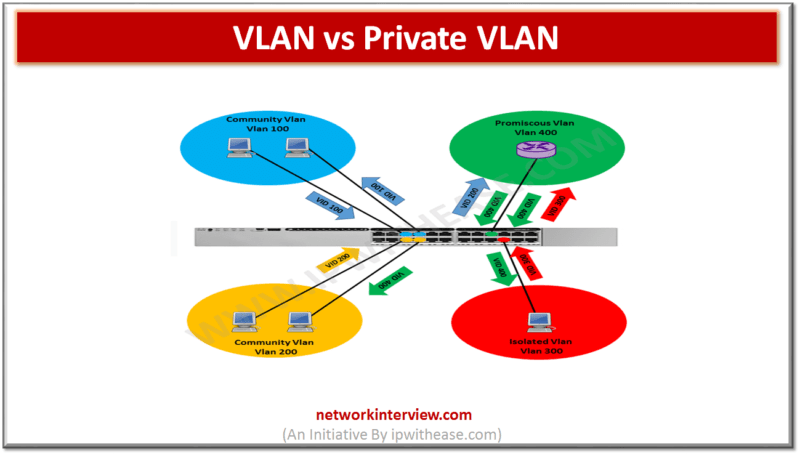 Difference between VLAN and Private VLAN:
S No.

VLAN

PRIVATE VLAN

1
Different Vlans must belong to different IP subnets.
PVLANs belong to the same IP subnet
2
Vlan works in Layer 2 and Layer 3
PVLAN is method to segment device at layer 2
3
Vlan is the basic requirement for all LAN

Environments.

PVLANs are required for specific requirements wherein endpoints of same VLAN should not communicate to each other. E.g. – Mainly in ISP scenarios to prevent different customer from communicating to each other on same LAN segment.
4
Intervlan communication is performed at L3 SVI level
PVLAN to outside communication is performed via Primary VLAN.
Related – VLAN vs Subnet