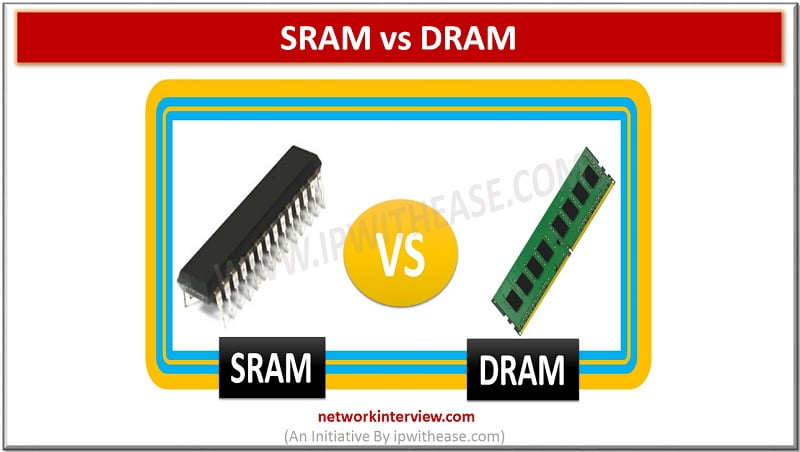 RAM (Random Access Memory) is a key memory component of computers, PCs, PDAs, smartphones and laptops. RAM is the main memory in a computer or PC and is much faster to read and write from than other kinds of storage.
Notable is that it is called Random Access Memory because any of the data in RAM can be accessed just as fast as any of the other data. RAM is of 2 types –
– SRAM (Static Random Access Memory)
– DRAM (Dynamic Random Access Memory)
While SRAM processes reading and writing functionality very fast, DRAM is considerably slower and requires time to process the data. Infact, SRAM costs not too high in electronic market as compared to DRAM. When we compare power consumption of these 2 flavours, SRAM requires more power compared to its close relative DRAM. Some of benefits that SRAM provides are – there is no need for refresh in order to maintain data while DRAM needs to refresh data thousands of time per second. SRAM also benefits from its low density.
As far as DRAM is considered, its internal architecture and structural arrangement is pretty simple and easy to understand while SRAM is pretty complex. However, DRAM has limitation that it cannot store many bits per chip which is possible in case of SRAM. In terms of usage, SRAM is mostly used as cache memory while DRAM is used in main memory of PCs, laptop and related devices.
In order to simplify the comparison between SRAM and DRAM, it would be worth to illustrate the same through a table as shared below –