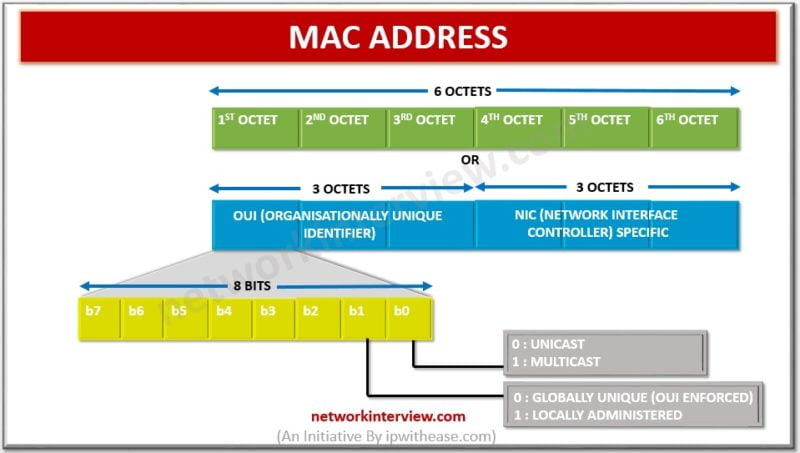 MAC (Media Access Control) Address
The MAC address is used by the Media Access Control sublayer of the Data-Link Layer (DLC) of telecommunication protocols.
Every NIC (also called LAN card) has a hardware address that's known as a MAC, for Media Access Control. The MAC address is sometimes referred to as a networking hardware address, the burned-in address (BIA), or the physical address.
A MAC address is given to a network adapter when it is manufactured. It is hardwired or hard-coded onto your computer's network interface card (NIC) and is unique to it. ARP (Address Resolution Protocol) translates an IP address into a MAC address.
The ARP takes data from an IP address through an actual piece of computer hardware.
Related – MAC Address vs IP Address