What is LAN? Detailed explanation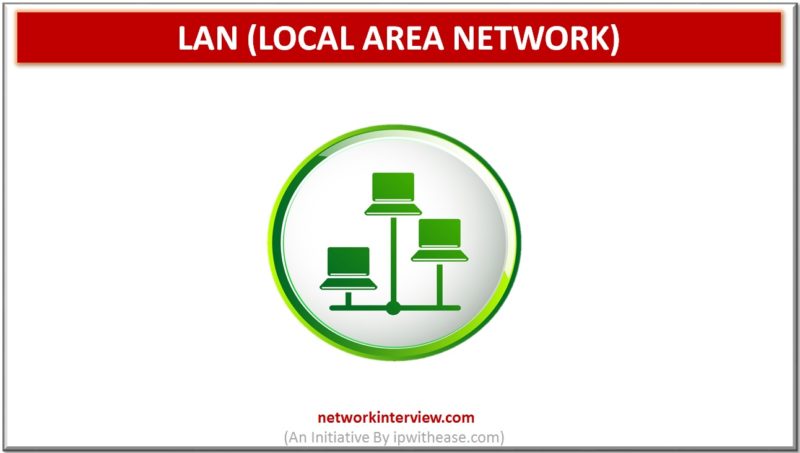 Introduction to LAN
Computer Networks can be divided into various types depending upon their size and usability. The size of a network can be assessed by its geographical distribution. It can be as small as a room with a few devices/computers or as widespread as across the world, with a million of interconnected devices. Some of the most important types of computer networks are :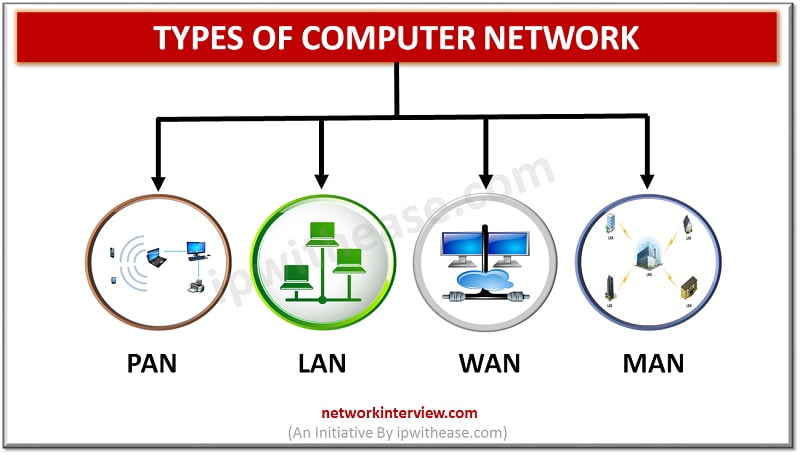 In this article, we will try to understand LAN in detail.
What is LAN?
LAN is abbreviation for Local Area Network. LAN is a network covering a small geographic area and connecting various end devices like computers and printers. LAN is usually limited to a home, office, school or building. Speed is higher (upto 1Gbps / 10 Gbps) and setup is less expensive. The end devices like computers, printers, etc. are connected either with an Ethernet cable to the router or through a wireless router.
In case there are multiple LANs, that can be connected over a telephone line or radio wave. The setup is managed and controlled by each customer itself. LAN is considered pretty secured and easy to manage.
Types of LANs
There are two types of LANs:
client/server LANs
peer-to-peer LANs
1.Client/Server LANs:
In this type of LAN, several devices/clients are connected to a central server. This central server is responsible for managing the access to the printer, storage of files and all the traffic through the network. A single device/client can be a PC, a tablet, a laptop or other similar devices capable of running applications. The connect between the central and the devices/clients can be either with ethernet cables or through a wi-fi connection.
2.Peer-to-Peer LANs
In this type of LAN, there is no central server and thus cannot handle heavy workloads. Each PC/device is shared equally in running the network. These devices share all the resources and data and are connected either through a wired or wireless connection to a router. The most prominent example of peer-to-peer LAN is the home network.
Advantages of LAN
The major advantages of using LAN computer networks are :
Cost effective as it significantly reduces the hardware cost.
In terms of  software also its economical as there is no need to purchase separate licensed software for each client in the network.
It offers an increased operational efficiency as all the data is stored in the central server.
It provides an ease of communication as transferring data over the connected devices is possible in the real time.
With the advent of wi-fi technology, the spectrum of the type of devices that can be connected in a LAN has broadened.
Disadvantages of LAN
The main disadvantages of LAN are :
Any discrepancy in the security of centralized data repository can result in unauthorized access of critical data.
The initial cost of installation of Local Area Networks can be quite high.
Privacy can be an issue as the LAN administrator has the access to personal data files of every LAN user.
A constant LAN administration is required to cope up with the issues related to software setup and hardware failures.
Continue Reading:
FAQs Related to LAN:
If you want to learn more about LAN, then check our e-book on LAN Interview Questions and Answers in easy to understand PDF Format explained with relevant Diagrams (where required) for better ease of understanding.