Is It Legal To Use A VPN?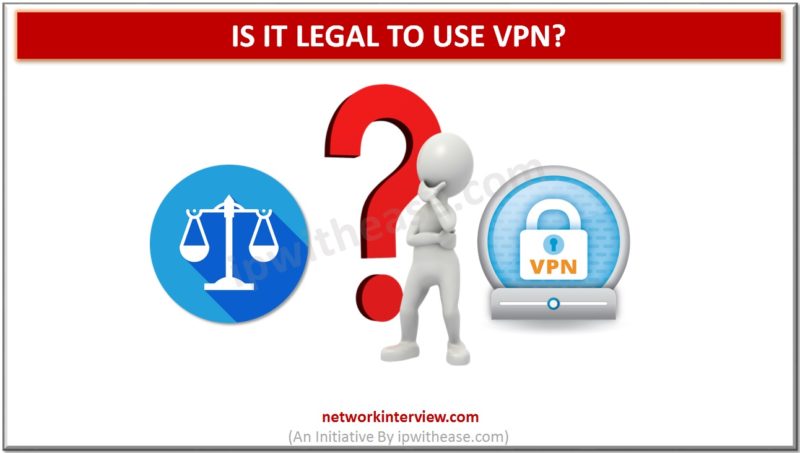 Well, not always.
As VPN is a new concept , so the rules are murky and open to multiple interpretations.
Though all good VPN companies will do their best to protect your data, privacy, and overall security on the web, but they're still subject to the law in the jurisdiction they're in. Depending on the local law of the country, the company may be forced by court order to share the records of your activity. There can also be international agreements between countries to share information in these cases. So you need enough research, to find a VPN established in a country that doesn't have any such agreements.
In general, VPNs seem to be okay to use in most countries, like US, Canada, UK, the rest of Western Europe. VPNs are often not okay in Iraq, UAE, Belarus, Oman, China, Turkey, Russia, Iran, North Korea, and Turkmenistan.
So, the most important is your physical location when using the VPN. To learn more about the legality of VPN in your country, find the laws of your local government.
A VPN can be secure, not only if it's willing and technically capable of keeping your information safe and private, but also if it's legally allowed to do it.
Disclaimer : It's not a legal advice.