How To Effectively Screen & Interview Tech Candidates in Latin America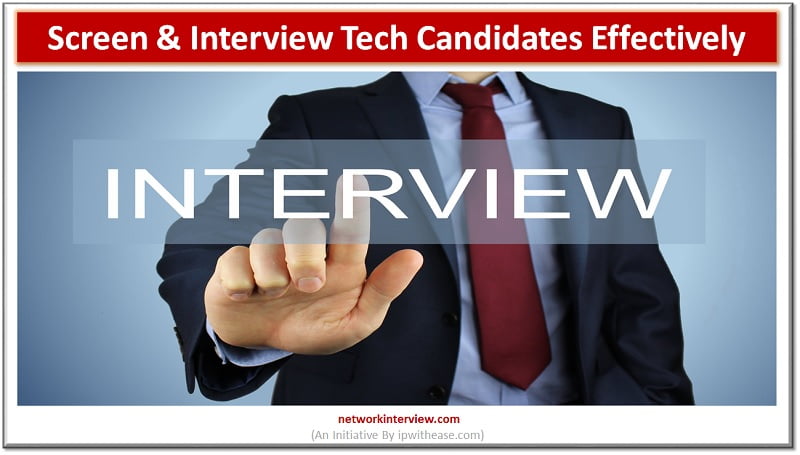 Screening and interviewing tech candidates in Latin America requires a specific set of skills and considerations. One of the first steps is to understand the concept of nearshore development, which refers to outsourcing software development to neighboring countries with similar time zones, cultures, and languages. This approach can offer significant cost savings and faster turnaround times than offshore development. When screening candidates for nearshore development, it's important to evaluate their technical skills, communication abilities, and cultural fit.
If you are looking to hire technical talent in Latin America, it's important to remember that the interviewing process may differ from what you're used to. It is critical to fully understand not just the area's culture and etiquette but also their methods of recruitment and evaluation. Before you begin your search, you should become familiar with the traditional interview format practiced in Latin America and create a list of specific questions tailored to your posted job. Doing so will ensure that all potential candidates are treated equally and respected.  
Preparation is key in order to maximize your chances of successfully hiring technical talent in Latin America. Recruiting specialists suggest creating a balanced list of technical and soft skills questions in order to get the best picture of each candidate's capabilities. Additionally, it's important to consider how you want to evaluate tech candidates for their particular positions. You may want to ask them relevant coding or development questions or have them showcase examples of prior work that they've completed. In this blog post, we will provide you with some tips on how to screen and interview tech candidates in Latin America effectively.
1. Understand The Culture
Before interviewing Tech candidates from Latin America, it is essential to understand their culture. This will help you build a good rapport with them and make the interview process more comfortable for both parties. Latin Americans are known for their warm and friendly nature. They value personal relationships and tend to prioritize them over work-related matters. Therefore, it is important to establish a connection with the candidate before diving into the technical aspects of the interview.
2. Verify Technical Skills
When hiring tech talent, it is crucial to verify their technical skills thoroughly. You can do this by conducting a technical test or asking them about their previous projects and experiences. It is also important to keep in mind that English may not be the first language for many Tech candidates in Latin America. Therefore, it is advisable to conduct interviews in both English and Spanish (or Portuguese) if possible.
3. Use Video Interviews
A video interview can provide an advantage to the recruitment process, allowing you to save money and time while better understanding each candidate's personality and communication style. Multiple video interview platforms are available that make it easy for you to conduct remote interviews quickly and efficiently. Don't miss out on this invaluable opportunity – incorporate video interviewing into your hiring strategy today.
4. Ask Behavioural Questions
Behavioural questions are an excellent way to assess a candidate's problem-solving skills, decision-making abilities, and teamwork capabilities. For example, you can ask questions like "Tell me about a time when you had to solve a complex problem" or "Describe your experience working in a team. These questions will give you insights into how the candidate thinks and approaches challenges.
5. Check References
Checking references is an essential part of the hiring process that should not be overlooked. It allows you to verify information provided by the candidate and get feedback from previous employers or colleagues. When checking references, make sure to ask specific questions related to the candidate's technical skills, work ethic, communication skills, and ability to work in a team. So, these are some of the tips that can help you successfully hire technical talent in Latin America.
Conclusion
Hiring tech talent in Latin America can be challenging but rewarding if done correctly. By following these tips on effectively screening and interviewing tech candidates in Latin America, you can increase your chances of finding top-quality talent that fits your organization's needs. So,  what are you waiting for? Start your search today.
Continue Reading:
Top 10 highest paying IT companies in the World
Top 10 Highest Paying IT Companies in India