How to build a Mobile Banking App: A Step-by-Step Guide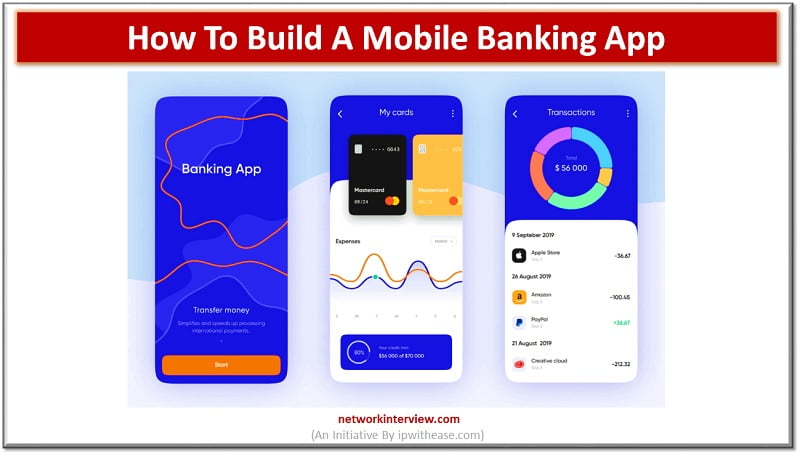 In modern times, having an app is a necessity for any industry. And the financial one makes no exception. You should create a banking app if you want to be a respected name in the industry and get clients. But how to build a mobile banking app that will be useful for clients and beneficial for you?
The need to create a bank app
It's not the 1970s, and everyone expects banks to create a banking application in Android & iOS. But how to create a mobile banking app that will be a real solution, rather than "just another app out there"?
Before we start with the explanation, we need to explain why you should opt-in for a bank app in 2022. According to statistics, over 86% of Americans are checking their bank balance.
How to create a banking app, and which are the must-have features?
Companies that create mobile banking applications typically point out several must-haves when it comes to options.
Multi-factor authentication
Multi-factor authentication takes two forms: single sign-on, which is based on a single authentication factor (password or PIN code), and multi-factor authentication, which requires users to provide two forms of identification, one being something they know (like a password), and another being something they have (like a token or biometric data). Many large financial institutions already use multi-factor authentication for security in their ATMs, and the devices are rarely broken into.
Account Management tools
Banks should provide their customers with an easy-to-use online platform that allows them to track their spending, record transactions and history, and analyze their habits. They may also offer users the ability to create saving goals, set investing plans, and automate payments.
Secure payment processing
Every transaction and payment that occurs through your bank app should be secure, available at any time regardless of location, and completed within a reasonable time. The addition of QR code payments is a good option, too.
Customer Support
Banks can provide 24/7 customer support to ensure that consumers have a great mobile experience. At the same time, banks can deploy intelligent chatbots to handle basic questions in real-time, giving customers the ability to access different offerings with minimum friction and maximum convenience.
Push Notifications
Banks must ensure that their users are always aware of their bank accounts, even when they are on the go. A good way to achieve this is by using a banking app that pushes alerts when there is an account update. This can help maintain users' trust in the quality of services rendered by the bank and encourage them to continue using the app.
The future of banking apps
Basic features won't make the cut in the long term. There are some things that you should have in mind when developing an app.
Cardless ATM option
With mobile banking apps becoming increasingly popular in the U.S., banks should consider installing "mobile chip and pin" security to their platforms. This technology allows users to verify their identity through a text message or phone call on their smartphone, rather than the traditional swipe of a credit card at the register.
5G
5G is here, and it's only a matter of time before it becomes ubiquitous. Brands must recognize this trend and start preparing to enter new markets and channels by developing wearables, 5G smartphones, and IoT devices. A product's quality has a huge impact on its perceived value, which in turn has a significant influence on its adoption.
How long does it take to build a banking app?
The length of time required to build a mobile app depends on the complexity of the app and its features. More complex apps may require months of development, whereas developers might finish a simpler app in just a few weeks. As your app's requirements become more sophisticated, you may need to tweak your plans and add more features or content.
Summary
It is not easy to create a banking app. However, with the right partners, everything is achievable. And remember – ask for feedback regarding your bank app before you launch it. A happy customer is a repeat customer!
Continue Reading:
What is SAST (Static Application Security Testing) ?
Cloud App vs Web App : Detailed Comparison