How to Avoid Being Scammed Online?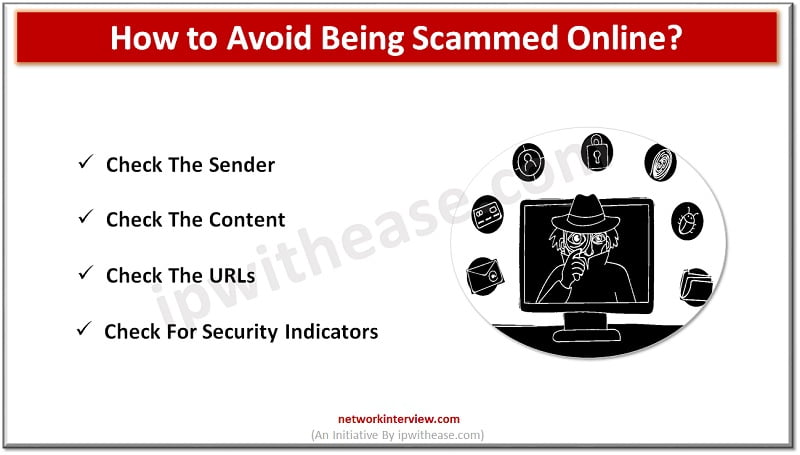 With the rise of technology and the internet, the world has become more connected than ever before. From online shopping to social media, we rely heavily on technology in our daily lives. While technology has made our lives easier, it has also created new vulnerabilities that can be exploited by cybercriminals.
One of the most common and dangerous types of cyber attacks is phishing. Phishing scams are designed to trick individuals into giving up their personal and financial information. They typically involve an email or message that appears to be from a legitimate source, such as a bank, government agency, or popular website. The message will often ask the individual to update their account information or confirm their login details, and provide a link to a fake website that looks like the real one — we'll go into further detail about phishing scams below.
Avoid Being Scammed
Phishing scams can be incredibly convincing and can cause significant financial and personal damage to the victim. In fact, according to a report by CNBC, there has been a 61% increase in phishing attacks just before the start of 2023. In this article, we'll take a closer look at phishing scams, how they're evolving, and how you can Avoid Being Scammed Online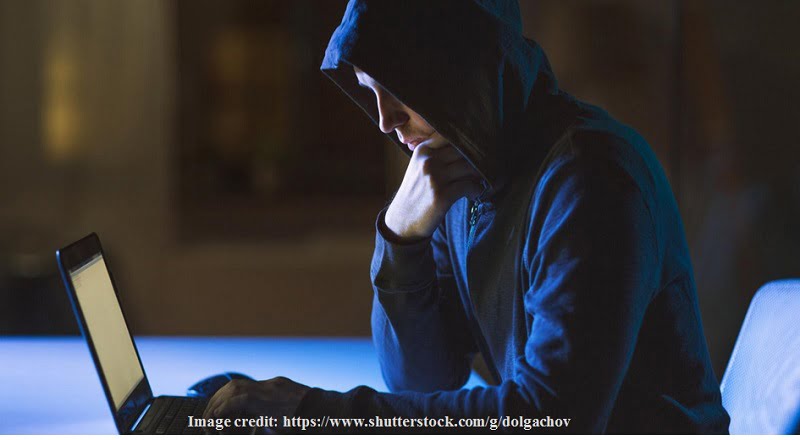 Phishing Scams
Phishing scams are a type of online attack where scammers attempt to obtain sensitive information, such as passwords, credit card numbers, or other personal information, by posing as a trustworthy person or company online. These scams can happen through email, text messages, or even social media platforms.
The cybercriminals will typically send a message that appears to be from a legitimate source, such as a bank or a popular online retailer, and ask the recipient to click on a link or download an attachment. The link or attachment will then take the recipient to a fake website that looks like the real thing but is designed to steal the recipient's information.
Phishing scams can also be used to install various types of malware on your device. If you click on a link or attachment in a phishing email, there is a chance that malicious software can be installed on your device. Malware is designed to cause harm to your device, and it can manifest in several different ways including viruses, spyware, and ransomware — we'll explore how to deal with malware later on.
How Phishing is Changing?
Cybercriminals are using a concept known as social engineering to make their phishing attacks more successful. Social engineering is a tactic used in phishing attacks where scammers use psychological manipulation to trick people into revealing sensitive information. By using social engineering techniques, scammers can make phishing attacks more convincing and increase the chances that their targets will fall for the scam.
One example of a social engineering phishing attack using Netflix involves a cybercriminal sending an email that appears to be from Netflix, asking the recipient to update their payment information. The email might include a link that takes the recipient to a fake Netflix website that looks very similar to the real Netflix website. The website might ask the user to enter their login information, credit card information, or other personal information. This fake website will be rigged with a keylogger that copies all the keystrokes the victim uses and gives them straight to the hacker.
To make the phishing attack more convincing, the scammer might use social engineering tactics such as urgency or fear. For example, the email might state that the recipient's Netflix account will be cancelled if they don't update their payment information immediately. Alternatively, the email might claim that there has been suspicious activity on the recipient's account and that they need to update their information to protect themselves.
By using social engineering tactics, scammers can make their phishing attacks more convincing and increase the likelihood that their targets will fall for the scam. To avoid falling victim to social engineering phishing attacks, it's important to be cautious when receiving emails or messages that request personal information and to verify the authenticity of the sender and the website before entering any sensitive information.
If you receive an email or message that appears to be from Netflix asking for personal information, don't click on any links or enter any information before verifying that the request is legitimate. You can do this by going directly to the official Netflix website and checking your account information there. If you're not sure if the request is legitimate, contact Netflix customer support directly to confirm.
How to Protect Yourself Against Phishing
Here are some ways to spot phishing attacks and use premium cybersecurity tools to keep your devices safe and secure:
Check the sender: Be cautious of emails or messages that appear to be from a reputable organization but are sent from a personal email address or one you don't recognize. Legitimate organizations typically use professional email addresses with their domain name. Also, check for spelling errors or slight variations in the sender's email address or domain name.
Check the content: Look for red flags in the content of the message, such as requests for personal information or urgent action required. Be cautious of messages that contain grammatical or spelling errors, as these can be signs of a phishing attack.
Check the URLs: Before clicking on a link in an email or message, hover over it with your mouse to see the URL. Scammers often use fake links that appear to be legitimate, but actually, take you to a different website. If the URL looks suspicious or doesn't match the expected destination, don't click on it.
Check for security indicators: Legitimate websites use security measures such as SSL certificates and encryption to protect your information. Look for the lock icon in the address bar and "HTTPS" in the URL to ensure that the website is secure.
It's important to use antivirus software and a password manager to protect your device from phishing attacks because these tools can help prevent your personal information from being stolen. Premium antivirus software can detect and block phishing attempts before they reach your inbox. At the same time, a password manager can help you create strong, unique passwords for each of your accounts and prevent you from using the same password across multiple sites. By using these tools, you can add an extra layer of protection to your online security and help keep your personal information safe and avoid being scammed online.
Continue Reading:
What is Multi-Factor Authentication (MFA) & How Does it Work?
8 Common Web Application Vulnerabilities