What is Blockchain technology? The Bitcoin Cryptocurrency Technology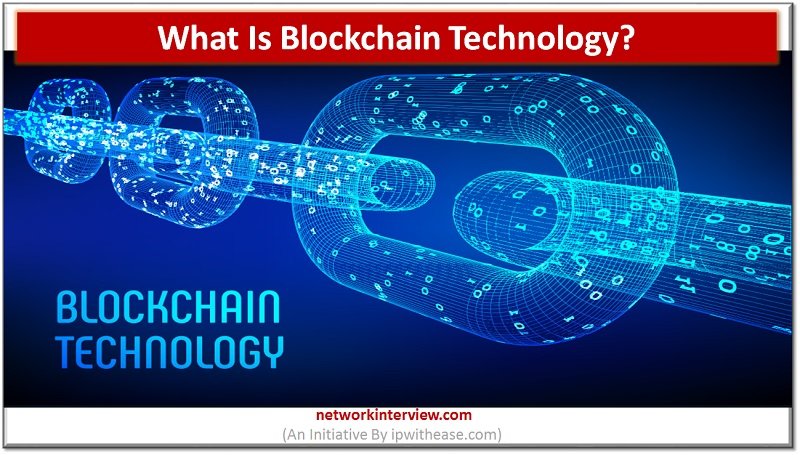 Blockchain (Bitcoin Cryptocurrency) Technology
Blockchain can be understood as "block of chains", where the records or blocks are linked by cryptography. Each block (record) has a cryptographic hash of previous block (including a timestamp, and transaction data).
Blockchain was introduced as technology or the information coding system behind the virtual currency and that supports its entire structure. Soon it span its wings across number of applications beyond financial transactions, such as public administration or the Internet of things. In this rapidly evolving landscape, obtaining a Blockchain Certification can be a valuable step to enhance your understanding and expertise in this transformative technology.
Blockchain Technology is used in the BitCoin, the famous cryptocurrency. The BitCoin Cryptocurrency is used for the online transaction of digital assets.
Blockchain Technology and the end of data centralization
Blockchain is a technology that allows the transfer of digital data with very sophisticated coding and in a completely safe way. It would be like the book of accounting entries of a company where all entries and exits of money are recorded; In this case, we talk about a book of digital events.
But also, it contributes with a tremendous novelty: this transfer does not require a centralized intermediary that identifies and certifies the information but is distributed in multiple independent nodes that register and confirm it , with no need of trust between them. Once entered, the information cannot be deleted, only new records can be added, and it will not be legitimized unless most of them agree to do so.
One benefit this system provides is against hacking. Not to forget the fact that even if network would fall, with one of those computers or nodes not responding, the information would never be lost, it would still work.
An example that illustrates the importance of the distributed network is in social networks. With this system, blockchain would eliminate the centralization imposed by applications such as Facebook or Twitter when identifying or validating the origin of our messages, and their integrity would be guaranteed by the network of nodes.
Another example we can give of Blockchain is of a distributed ledger. Distributed ledgers is setup of independent computers or nodes which are responsible for keeping record, sharing and synchronizing transactions in the respective ledgers (which is more of a distributed arrangement instead of data centralization, as was done in case of traditional ledger).
Blockchain (Bitcoin Cryprtocurrency) – How it works?
The blockchain, as the name implies, is a blockchain. Each of these blocks, which are part of blockchain, contain the encoded information of each transaction which occurred in the network. Each block in the chain carries the transaction package and two codes, one that indicates which is the block that precedes it (except the origin block, of course), and another for the block that follows, that is, that they are interwoven or chained So they are called hash codes or pointers. The concept of mining is carried out by the nodes (information validation).
In this process of mining or checking, when two blocks point to the same previous block, the first one to be decrypted by most of the nodes simply wins, that is, that most points in the network must agree to validate the information. Therefore, although blockchain generates multiple blockchains, the longest blockchain will always be legitimized.
Similarly, in the BitCoin Cryptocurrency, the BitCoin uses the cryptographic proofs to execute online transactions and each of the transaction is protected through digital signature.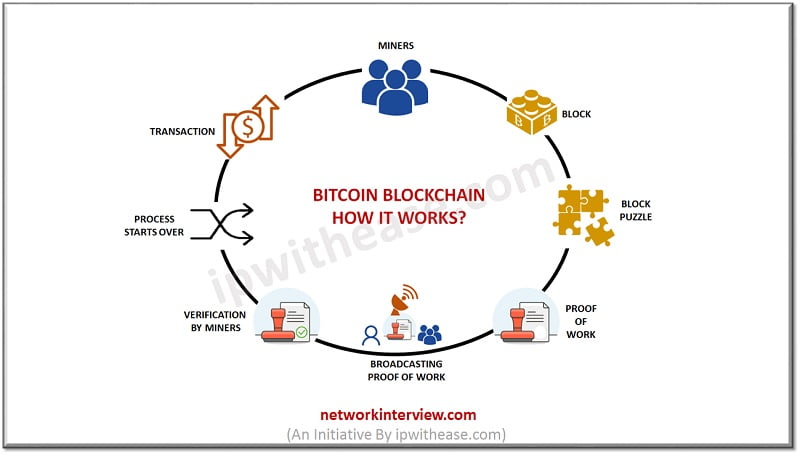 What is the future of Blockchain Technology?
Advent of blockchain is associated with integration of computers or the development of the Internet. Having said that, it means, a system that will change the way we understand business and society.
One of its greatest potentials is in the so-called smart contracts, that is, with blockchain technology, agreements and transactions can be made confidently without revealing confidential information between the two parties and without the need for "arbitrators", such as payments to distributors or, for example, the rental of a car online.
But not only this, based on the same concept, blockchain will be essential for the Internet of things. Our electronic devices will be able to communicate with each other safely and transparently, and soon we will see our refrigerator buying yogurts in the online supermarket as soon as it detects that they have finished.
The administration will have an incomparable asset with this cryptography system.
Continue Reading:
What is Cryptography? Detailed Explanation