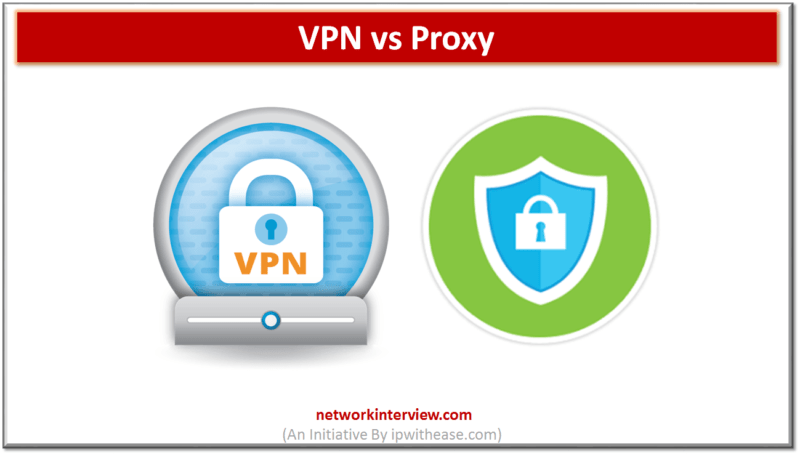 Virtual Private Networks (VPNs) and Proxy servers are both useful tools for improving your online privacy and security, but they serve different purposes. A VPN works by transferring your internet connection to a private server, thus making it much harder for third parties to monitor your activity or identify you on the internet.
A proxy server, on the other hand, simply changes your IP address so that websites think you're somewhere else. This article covers everything you need to know about these two services and how they can help keep you safe online.
VPNs or Virtual Private Networks
VPNs create a secure network connection between your computer or network device and the network you've connected to over the Internet. A VPN replaces the need to install a software client that would connect to an individual server, which would then be responsible for routing the secure data to the correct computer.
Instead, the data is routed through the VPN provider's infrastructure, which makes it far easier to manage the amount of data that needs to go through the network.
Proxy Server
A proxy server is a computer that acts as a middleman between you and the website that you want to visit. If you need to access a blocked website, or if you want to hide your location, you can use a proxy server to access the website. A proxy server can also speed up your web surfing. You can either use a free proxy, or you can buy a private proxy server to provide additional security and privacy.
Comparison Table: VPN vs Proxy
The differences between VPN and Proxy Server are as follows –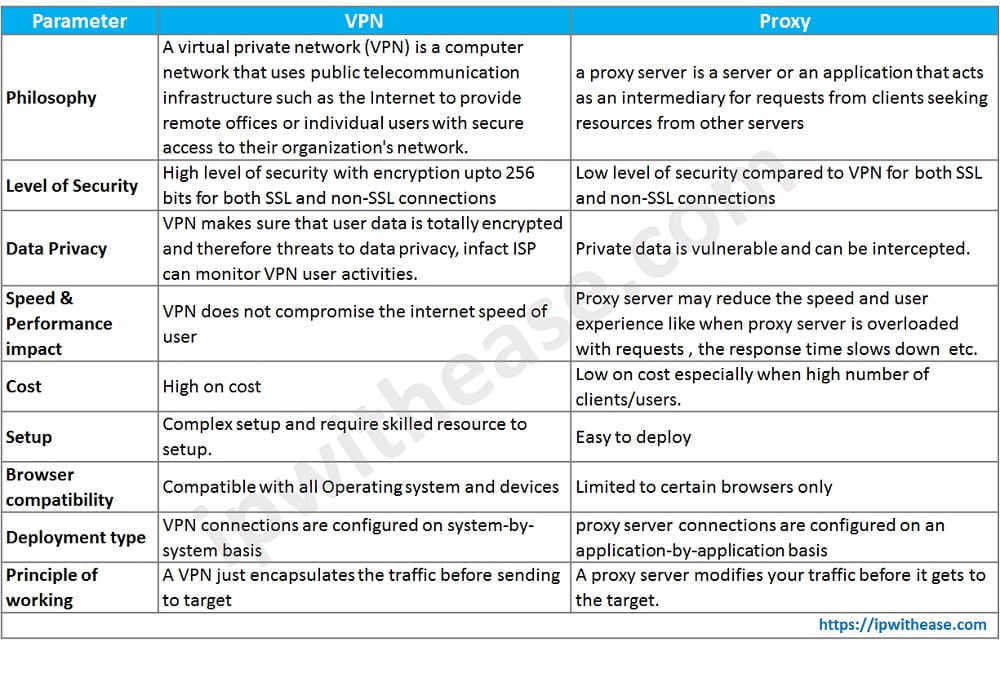 SOURCE:https://ipwithease.com