Physical Firewall vs Virtual Firewall: Detailed Comparison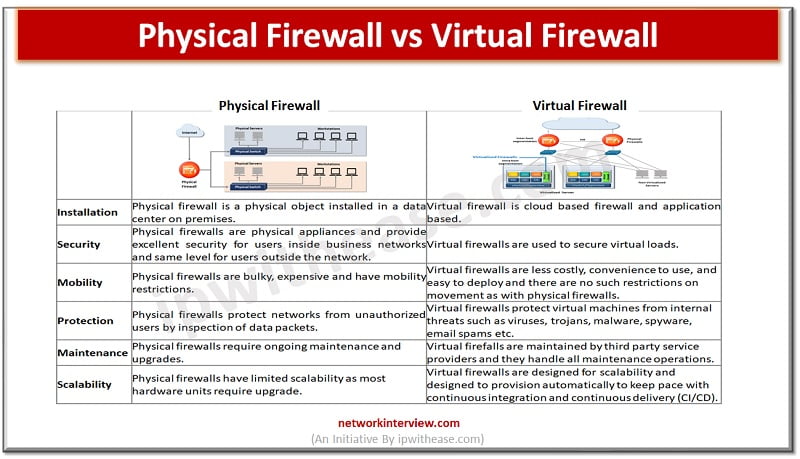 Firewalls are the first line of defense for an organization's networks. Firewalls come in different categories – they can be a hardware appliance, software based or virtual. The increasing penetration of cloud computing infrastructures has given rise to virtual firewalls. They are similar to physical or hardware firewalls in functionality but the only difference is there is no physical hardware present. 
Today we look more in detail about physical and virtual firewalls, their features and comparison physical firewall vs virtual firewall.
What is a Physical Firewall?
Physical firewall is a hardware device just like a server which filters the traffic going to a computer. The firewall sits between the external network and server to provide a gateway , it sits behind a router and can be configured to analyse incoming traffic and filter unwanted traffic.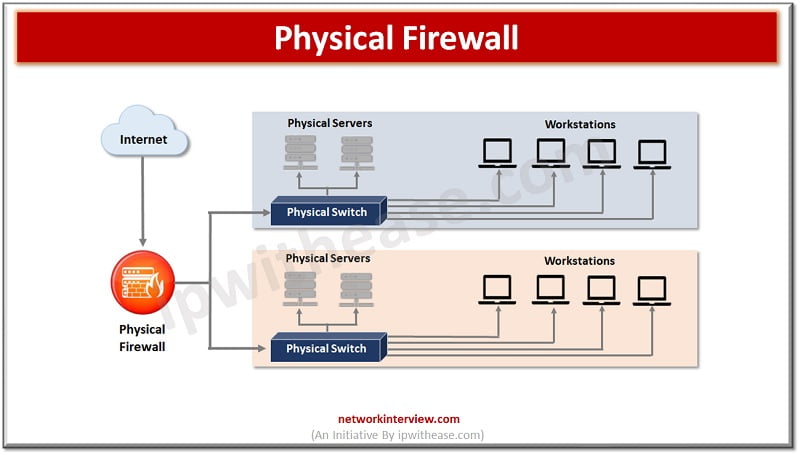 Features of Physical Firewall
Intelligently controls the traffic which reaches servers

Specific rules to be configured for all traffic

Ease the burden on server resources 

Single hardware firewall provides protection for every system connected to server, and eliminates the need to install software on each system

Updation of protection settings ensures all devices are safe from vulnerabilities 

Better security as physical firewalls have their own operating system and less prone to attacks that software firewalls suffer when system is compromised
What is a Virtual Firewall? 
A virtual firewall provides network traffic filtering and monitoring in virtualized environment. It manages and controls incoming and outgoing traffic, to allow or prevent access between trusted and untrusted zones.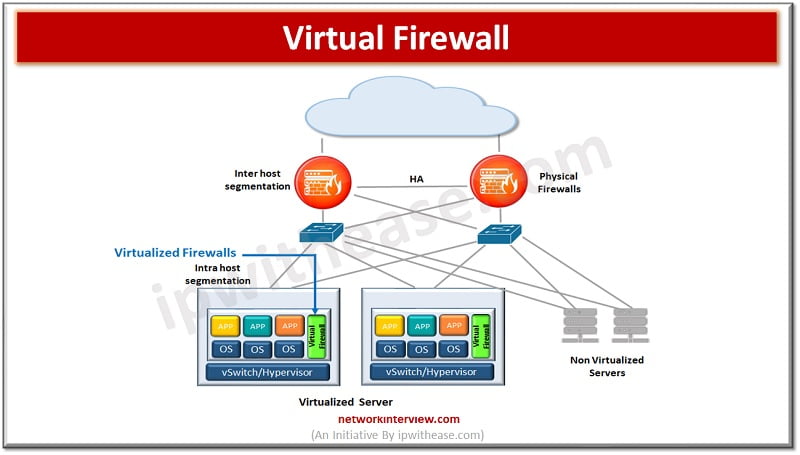 Features of Virtual Firewall
Protection of all data

Manage, watch, and filter all traffic to secure virtual data centers

Secure remote access networks with advanced access policy

Preserve integrity and confidentiality of applications 
Physical Firewall vs Virtual Firewall
Below table summarizes the differences between the two types of firewalls: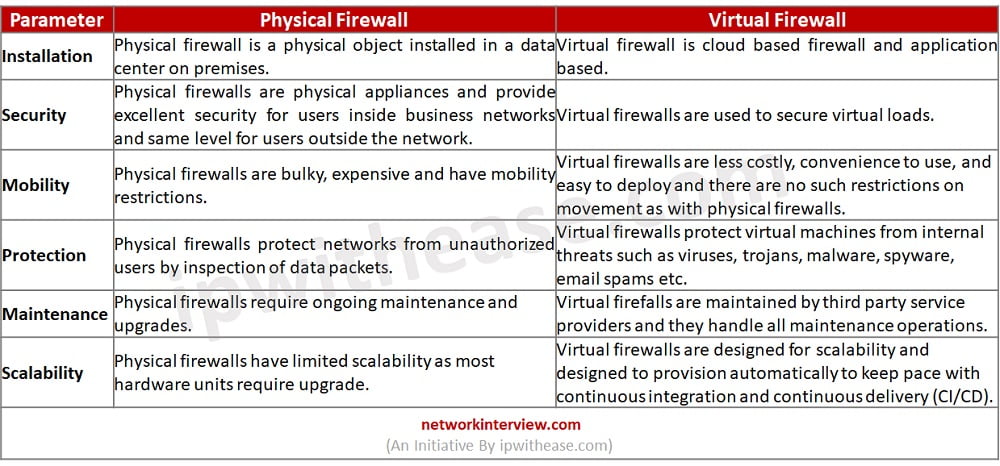 Download the comparison table: Physical Firewall vs Virtual Firewall
Continue Reading:
Perimeter Firewall vs Internal Firewall: Detailed Comparison
6 Types of Firewall: Network Security