Nand vs Nor Flash Memory: Analysing Best Features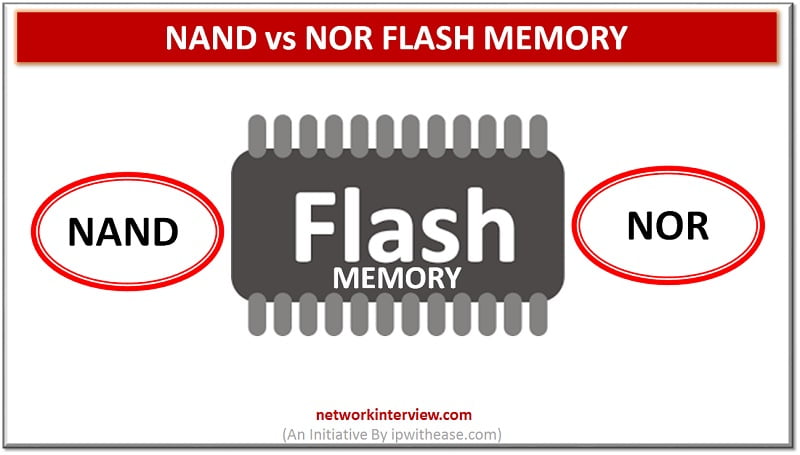 Nand vs Nor Flash Memory
The designing of a system puts up challenges of its own. There are several key aspects that qualified professional system designers take into consideration while conceiving the architecture of a system. One such vital aspect is the selection of Flash memory, and what sort of Flash architecture is best to use. While opting for a parallel interface or a serial interface, it is crucial to analyse in advance whether it would require an error correction code (ECC) or not.
Introduction
In case where the controller or processor supports only a single type of interface then the analysation of Flash memory becomes much easier as there are limited options to look for. But it is not as convenient as it seems to be. There are certain Field-programmable gate array (FPGA) that support serial or parallel NOR flash, while others go with NAND Flash memory in order to store the configured data. In such cases, when in order to choose the right memory, we assess Nand vs Nor Flash Memory we often face difficulty as both are used to capture user data.
Here, we are going to make the line of difference between NAND and NOR Flash Memory on the grounds of certain pivotal characteristics. You can come across these characteristics in the below table distinguishing the two major forms of Flash memories on various points-
Nand vs Nor Flash Memory : Comparison table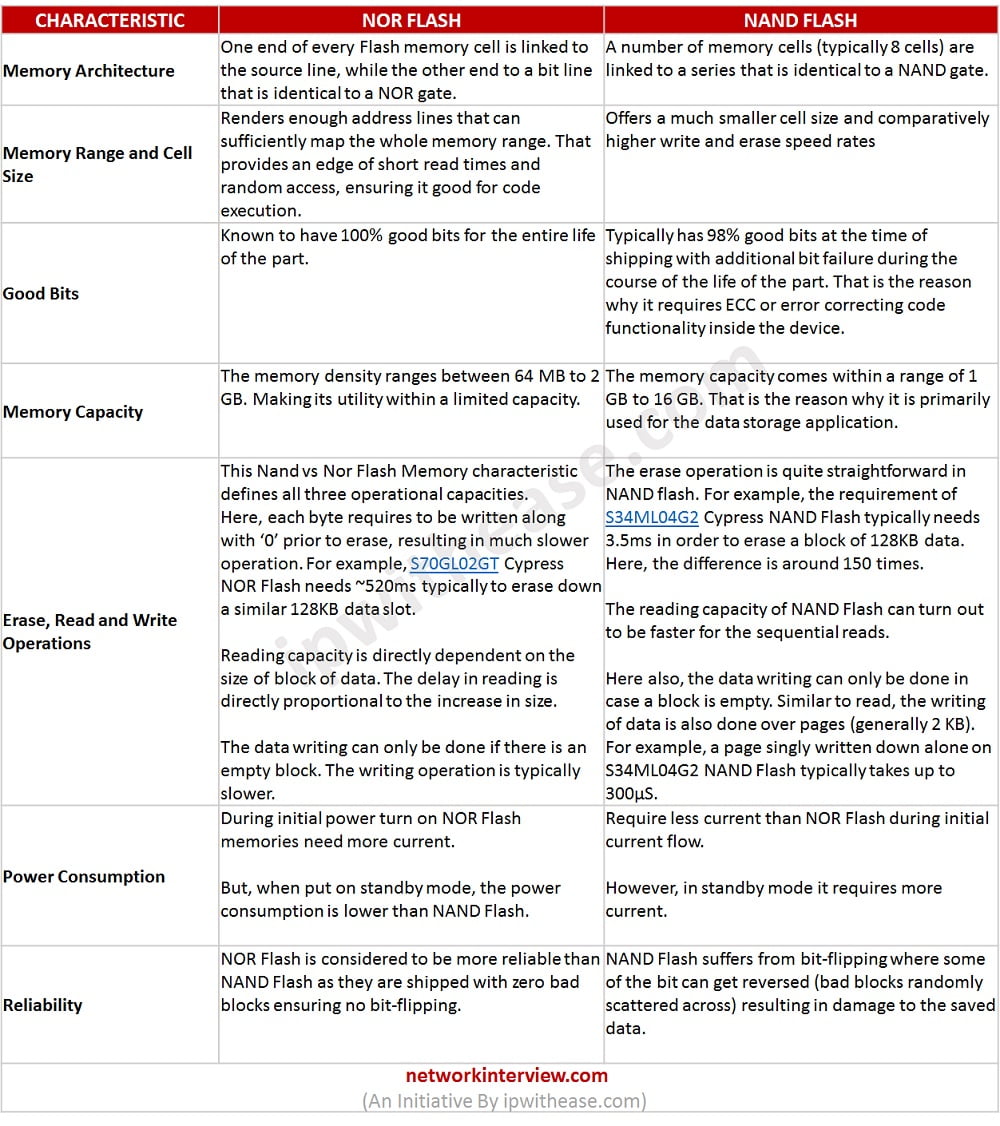 Conclusion
While having a glance over the segregation table above, we can see that NAND vs NOR Flash Memory have their own set of advantages and disadvantages over each other. In terms of memory range, cell size, good bits, power consumption and reliability, NOR Flash memory can turn out to have an edge, while NAND Flash surpasses it in terms of memory capacity as well as erase, read and write operations. So it is recommended that your priority should be in accordance with the characteristic(s) that you give much preference to while utilizing flash memory.
Related – RAM VS ROM