How to Reset Palo Alto Firewall to Factory Default Settings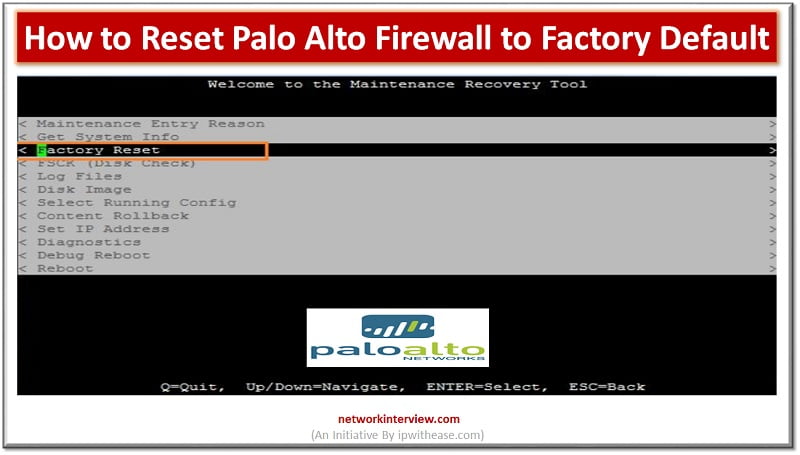 Introduction to Reset Palo Alto Firewall
Firewall is a network security device which grants or rejects network access to traffic flowing between untrusted zone (External networks) to trusted (Internal networks) zone. Starting from initial days of Stateful inspection firewalls and then onto UTM (unified threat management), Application aware next generation firewalls have now become synonyms for firewalls.
Palo Alto is one such Next Gen firewall which provides flexible deployment options for your network, firewall platforms, available both for physical and virtual platforms. 
In this article we will learn more about how to reset Palo Alto firewall to factory default, why it is required and so on.
Reset Palo Alto Firewall to Factory Default Settings
There could be three scenarios or cases where it is required to reset the Palo Alto firewall to its default settings. In case you don't have admin password or you have admin password or with admin password need to remove all logs and restore the default configuration of firewall.
Steps to Restore Default Configuration
To reset the firewall to default configuration you need to go to maintenance mode first. 
Step 1 : connect the console cable from console port to your system and verify console settings as under speed – 9600, data bits – 8, parity – none and stop bits – 1 
Step 2: enter maintenance mode and power on or reboot the device 
Step 3: during boot below screen will appear
Booting PANOS (sysroot0) after 5 seconds…
Entry: Type 'Maint' and Enter
Step 4: There will be multiple options on display you need to choose PANOS (maint) mode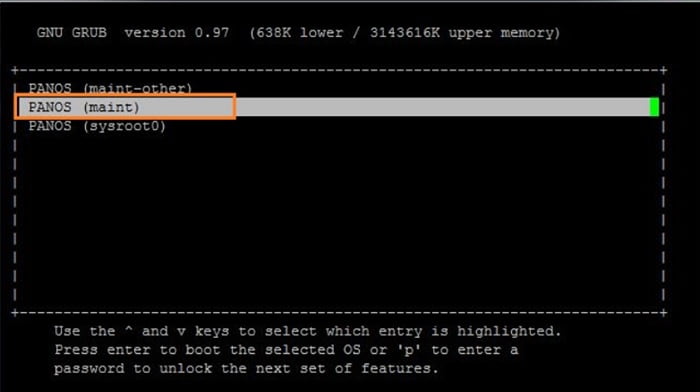 Step 5: it will display the maintenance recovery section. Press enter to proceed further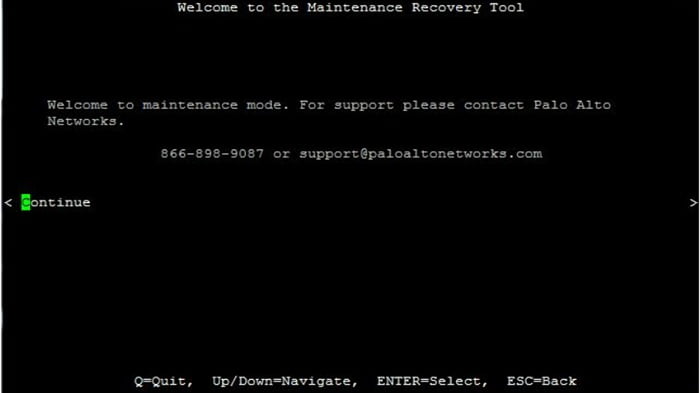 Step 6: Choose 'Factory reset' and press enter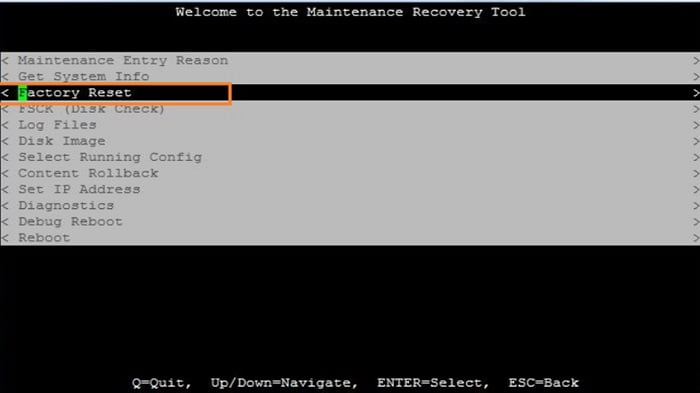 Step 7: Warning message will display along with factory reset option. Select factory reset and press enter.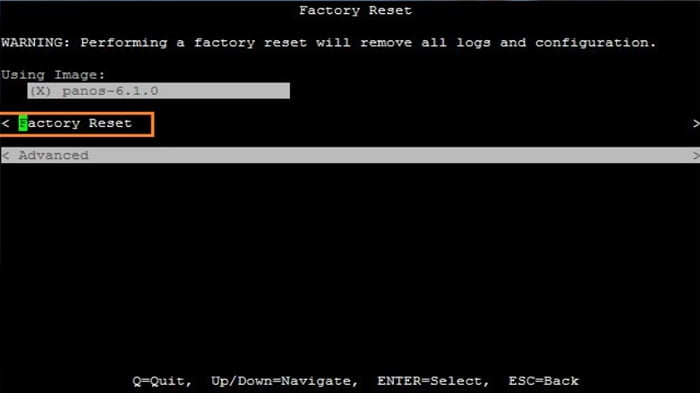 The progress will be displayed on screen with percent complete 

Factory reset on completion will display as per screen below to complete process reboot the device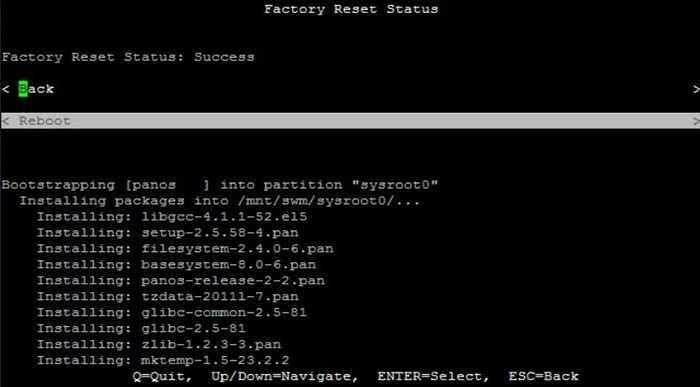 Continue Reading:
Palo Alto Troubleshooting CLI Commands
NAT Configuration & NAT Types – Palo Alto